Cheap AT&T data only plans in October
Knowing you have a WiFi connection even when you're away from home can bring peace of mind, and the best bit is that data only plans on the AT&T network don't have to be expensive.
At MoneySavingPro we've got a great solution with MVNOs (Mobile Virtual Network Operators). Some of these low cost carriers have been around for years but they're now growing in popularity and with good reason.
These low cost carriers are powered by the AT&T network, so you'll receive the same coverage but with half price plans. You could save up to $600 per year with one of these alternative carriers.
We've selected some of the best data only plans for you below.
Cheap AT&T data only plan benefits
Nationwide coverage: Smaller cell phone carriers operate on the exact same networks as the big four carriers. Many already offer 5G network coverage where available at no extra cost.
High speed data: Get hotspot services on the same networks the big providers use. You'll get the same lightning fast hotspot speeds you're used to, ideal for streaming video and playing games.
Much lower prices: MVNOs have lower overhead costs because most of them operate solely online. That means you pay less for your mobile internet plan.
No contracts: Low cost carriers don't make you sign contracts. Switch carriers any time you find a better deal on a mobile hotspot plan.
Bring your own device: No need to buy an expensive hotspot from the carrier. Bring your own device to save even more money.
Customize your plan: Choose the data only plan that fits your needs. Get anywhere from 1 GB of data per month all the way up to unlimited.
Great customer support: Customer service ratings are consistently higher with MVNOs. Check out our carrier user reviews before switching.
Best cheap AT&T data only plan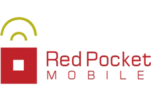 ---
Best prepaid AT&T data only plan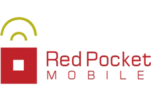 ---
Best AT&T bring your own device plan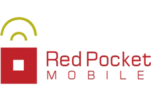 ---
Compare cheap AT&T data only plans
---
AT&T data only plans FAQs
Does AT&T have a data only plan?
Yes, you can get data only plans on the AT&T network. A low cost carrier such as Red Pocket Mobile, can offer plans at half the price while operating on the nationwide network.
What is the best AT&T data plan?
The best value plan is based on personal needs, however, a data plan from an AT&T MVNO such as Red Pocket can provide a low cost option.
How much is an unlimited data plan with AT&T?
Unlimited never really means unlimited. Once you've reached a set data limit the data speed will be significantly reduced. If you really can't do without it you can get a good deal on an unlimited data plan with an AT&T MVNO like H2O Wireless with prices starting at around $45.
---
Recap
Choosing a data only plan from an AT&T MVNO can save you hundreds on your monthly bill.
Not all MVNOs offer data only plans, however there's still plenty of plans that can provide you with what you need at an affordable price.
You can also find great deals with data only plans from Verizon MVNOs and T-Mobile MVNOs.