The best cheap cell phone carriers in October
| Carrier | Network | Minutes | Texts | Data | Price |
| --- | --- | --- | --- | --- | --- |
| Tello | T-Mobile | Unltd | Unltd | 1GB | $10 |
| Mint Mobile | T-Mobile | Unltd | Unltd | 4GB | $15** $45 for 3 Months Service |
| Twigby | Verizon | Unltd | Unltd | 5GB | $12.50** 50% Off for 6 Months |
| Ting | T-Mobile & Verizon | Unltd | Unltd | Unltd | $25** $20 Off for 3 Months |
| US Mobile | Verizon & T-Mobile | Unltd | Unltd | 30GB | $30Free Starter Kit with code: MSPUSM |
---
Compare T-Mobile carrier plans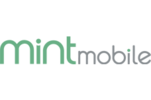 Unlimitedmins
Unlimitedtexts
T-Mobile vs Mint Mobile Plan Comparison
Keep your T-Mobile phone, number & coverage: Save $660 per year
Carrier
Network Coverage
4G LTE Data
Price
Annual Cost
T-Mobile
T-Mobile 4G LTE
Unltd*
$70/mo
$840/yr
Mint Mobile
T-Mobile 4G LTE
4GB
$15/mo
$180/yr
*Don't waste money on unlimited data - Avg. data usage is only 3-5GB
Savings
$55/mo
$660/yr
---
Compare Verizon carrier plans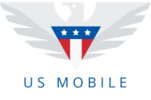 Unlimitedmins
Unlimitedtexts
Powered by: Verizon & T-Mobile
Verizon vs US Mobile Plan Comparison
Keep your Verizon phone, number & coverage: Save $780 per year
Carrier
Network Coverage
4G LTE Data
Price
Annual Cost
Verizon
Verizon 4G LTE
Unltd*
$80/mo
$960/yr
US Mobile
Verizon 4G LTE
5GB
$15/mo
$180/yr
*Don't waste money on unlimited data - Avg. data usage is only 3-5GB
Savings
$65/mo
$780/yr
---
Compare AT&T carrier plans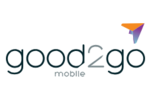 Unlimitedmins
Unlimitedtexts
$10/mo*
$20/mo
$6.67 per GB
Powered by: AT&T & T-Mobile
AT&T vs Good2Go Mobile Plan Comparison
Keep your AT&T phone, number & coverage: Save $690 per year
Carrier
Network Coverage
4G LTE Data
Price
Annual Cost
AT&T
AT&T 4G LTE
Unltd*
$75/mo
$900/yr
Good2Go Mobile
AT&T 4G LTE
3GB
$20/mo
$210/yr
*Don't waste money on unlimited data - Avg. data usage is only 3-5GB
Savings
$55/mo
$690/yr
---
Compare cell phone carriers FAQs
What are the differences between phone carriers?
Each phone carrier offers different features like unlimited data, international calling and roaming, mobile hotspot, and more. They also operate on different networks so coverage can vary.
Which cell phone carrier is the best and cheapest?
The best value cell phone carrier varies depending on your needs and your budget. There's a range of options available from low-cost MVNOs.
Which carrier has the best-unlimited plan?
For unlimited everything on a budget, Mint Mobile offers a low-cost option on the T-Mobile network. But the best value will depend on a number of factors including coverage in your area and other features you need from your cell phone plan.