Optimum Mobile Customer Reviews
Is Optimum Mobile any good?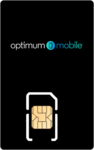 Customer Reviews
1.7
97 Optimum Mobile reviews
Read 97 Optimum Mobile reviews
Bad
Commitment isn't req'd but be prepared to rec'v a 36 month phone commitment letter sent to your email at sign up. Which they don't tell you.
Cus serv is not trained to help with any real issues bc optimum mobiles fine print states policy is subject to change .
If you decide to leave bc of bad or poor communicated service be prepared you will have to pay your phone in full or your are stuck in auto pay before reporting you.
You will save $5 for TV/internet only. And is Not worth the headache .
_
I returned a damaged phone . .I was told to wait until they receive and process the device, Its now 30 days and I still don't have a phone to replace the damagaed one. Yet payments are still being successfully processed through auto pay.
Terrible service, not suited for traveling busines
Their customer service is horrible, even compared to the low standard in the industry. Then when I started traveling for my job, even more when going outside the US, it becomes clear that Optimum is not at all suited for anyone who needs reliable service. This is not a serious player in the market.
Dissatisfied
I had two lines, financed two phones, paid my bills ahead of time, and paid off the two phones early.
In September 2022, I decided to leave Optimum mobile because of all the dropped calls, and my service kept going in and out even though my bills were paid in full.
After paying off my two phones early, I asked the Optimum representative for the unlock code but she refused to answer the question, instead she just asked me why did I want the unlock codes.
I explained that I was unhappy with the service and decided to go elsewhere.
The representative insisted that I give them another chance to make things right and said that they will leave my service on at no charge to me until November 2022.
As of today, I still keep telling them to disconnect the lines but my requests fall on deaf ears.
Optimum mobile continues to email me for payments and threatens to send me to collections.
I could give a zero star
I could have given a zero star if the have it. I had a worse experience with a customer service representative. They care nothing about customer loyalty. She hang up on me and in no way can explain and speak proper English. Don't get this mobile service. Horrible experience.
If I could I'd give Optimum less than one star
I cancelled my service November 7th and they continued to charge me for three months. I have called at least half a dozen times about this but they have never reimbursed those charges. I think that is called blatant dishonesty.
Worst service ever!! Fighting w/ them for 6 months
Don't do it! You will regret it!
Worst customer service I've experienced in America
Service is the worst. Text messages delayed coming in. Missed calls you don't see. Customer service members treat you like garbage. No resolution from customer support. They don't help you. They don't prorate the bill if you leave to another service. If you leave a day after coverage they charge you the month and remove all discounts and up charge you. Porting my number took 5 attempts and they send you through the customer retention department first every time to try to get you to stay and don't want to give you the port information. I had to call with my other carrier on the line before they even started working on porting my number. Went weeks cause they give you the run around. If you complain they say it's company policy and hang up. No help whatsoever
Optimum mobile is horrible. I can't leave 0 stars
I can NEVER get 4 bars. I live in Long Island and work In Manhattan and can't get a signal. The month starts and 2 days later I get a message saying I used most of my data, I HAVE AN UNLIMITED PLAN, and they slow me down. I wouldn't use my data if I could get a signal but that doesn't happen. DONT GET OPTIMUM MOBILE
Sux
No service, dropped calls, customer service only cares about not letting you leave…. Don't do it!
---
About Optimum Mobile
| | |
| --- | --- |
| Founded | 2016 |
| Headquarters | One Court Square, Long Island City, Queens |
| Employees | 13,656 |
| Customer service | (888) 211-4727 |