Optimum Mobile Customer Reviews
Is Optimum Mobile any good?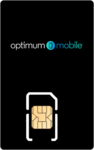 Customer Reviews
1.7
98 Optimum Mobile reviews
Read 98 Optimum Mobile reviews
Worthy of use
Since Altice is now under the wing of optimum and uses t-mobile's and AT&T's towers, the service Is very good, prices are in league with all other big boys
The Worst Experience Ever!
Had the iphone 13pro for 48 hours and returned it AND they're Still Billing Me! I was also quoted a $30 dollar restocking few that turned into $50! The Customer Service is a joke no one knows their job!!!!
So far the phone service is great
I am very happy with the phone samsung Galaxy a32. The phone takes good pictures. The company seems to do good. I have suddenlink and so far very good services,
Don't get fooled by optimum's fake service
Don't get fooled by the nice words and promises you get before opening a plan!
I was pushed to take the more expensive plan, with the promise of unlimited data. I did so, and then I found myself with very slow to no internet service.
When I questioned them, they said the unlimited plan is only up to 20 gig. Then they turn it down to 2g....
If you want to use your internet unlimited, FIND A DIFFERENT CARRIER! DO NOT USE OPTIMUM!!!
Desirable rates
I live in Jericho Long Island and have switched from T-Mobile for better rates. Their signal strength is quite adequate for my personal use. I agree customer service needs improvement but the saving in monthly fees are better than my prior carrier
Worst customer service I have had in years......
I called customer service then transferred me, someone answered then hung up. I called back they told me to call another number. Same thing happened again. I waited called back the next day, when they couldn't answer my hotspot question, I asked them to transfer me to someone who could and you guessed it they hung up on me. Not doing business with this company anymore. My time is worth moving on.
A Complete Ripoff.
My rating of them should be a zero. I called Suddenlink to add TV to go along with my Internet account. While adding this I was upsold by the rep to add Optimum Mobile. I am retired, living on a fixed income. The plan they suggested for two lines with new cell phones was $45.08. I was interested because that was less than I was currently paying with another carrier. They recommended the Samsung A12. I asked about a trial period and was told that I had 14 days to try the phones and service. They said if I didn't like the phones I could cancel and have my money returned. I researched the phone and decided that it was not very good. I called back within an hour to cancel the account. I was told that the phones were already with shipping and that to call back after receiving the phones to cancel. I was told that upon cancellation, there would be no money refunded. $40 was for the two line activation and the $34.86 was for taxes. The total they were going to keep was the $74.86 that I had already paid. I had yet to even receive the phones, much less activate them. I spoke to two different supervisors and was told by both that there was nothing they could do. Unbelievable. Terrible Company and customer service. I should have researched Optimum Mobile. I incorrectly believed that because they offered this service while I was on the phone with Suddenlink, that they were reputable. Wrong! Please stay away. Read reviews. I should have.
WORST CUSTOMER SERVICE EVER
LIES LIES LIES... THEY TAKE YOUR MONEY AND YOU CAN NOT CANCEL YOUR ORDER AND THEN THEY CHARGE A RESTOCKING FEE OF $50 THAT NEITHER CUSTOMER SERVICE OR IN STORE CAN DO ANYTHING ABOUT ......
Awesome
Great customer service and escalation agents ive ever dealt with!! Good JOB
Worst. Service. Ever.
1) They sent me a used phone with someone else's Apple ID still in it. Then refused to take money off or do ANYTHING to compensate me. Different story each time I called customer service.
2) Worst cell service I have experienced since 1999. You want dropped calls? You want to not be able to hear who you are talking to so each conversation becomes "What? Can you hear me?" Couldn't open my home security app, email, banking apps. Even though I was supposed to be in a 5G area.
3) When I finally had enough and went to switch back to AT&T, I purchased my devices and requested Altice to remove the SIM card restrictions and unlock my phone. Their agent lied to me and said that I couldn't cancel until 60 days passed (no contract?) and even then, it would take 4 business days for the lock to be removed. So I called back the next day and didn't mention I was canceling my service and suddenly, there was no time restrictions and my phone was unlocked 12 hours later.
DO NOT TRY ALTICE MOBLE. YOU GET WHAT YOU PAY FOR.