Optimum Mobile Customer Reviews
Is Optimum Mobile any good?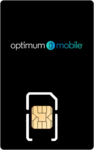 Read 85 Optimum Mobile reviews
False advertising, poor network coverage, etc.
I have a very bad experience with Altice Mobile due to their poor 5G coverage in New York City, most of the time you will get LTE. Also, Altice Mobile wouldn't work in the basement or any high rise building above 10th floor. What a difference after using my Metro PCS which has a great service and 5G coverage entire NYC.
Eventually I cancel my Altice Mobile service just after one week. And Altice Mobile forced me to pay for the whole month plus taxes. Notice also that Altice Mobile AutoPay is required for all new lines of service as of August 31, 2020. Beaware, there is no way to cancel Autopay!
If you still want to switch to Altice Mobile please, please read carefully their Terms and Conditions, it is very tricky.
Hopefully my review will be helpful and you would not repeat my mistake. Thank you
Everything, worst customer service
Spent many, many hour trying to correct the inaccurate billing
this service is scam
There is no customer service. No phone posted. Had to call optimium to find it out. Online support is useless. Worst of all. They charge you for service you did not have. I sign up on Dec 6 and was told I 'd get the service starting on Dec 20 as I wanted. Instead I was chaged from Noev 13. When I called to ask why, I was told this is because I 'fell' into the Nov 13-Dec 13 cycle even though I did not have the service. This is scam
Service unreliable, customer service is terrible.
They failed to mention that porting your number can take up to 48 hours - longer if over a weekend. When my service did start working, it was TERRIBLE! In areas I've never had trouble with, I couldn't load even a Yahoo homepage in my browser. Calls wouldn't connect or had spotty reception. After 3 days I switched to my old carrier, StraightTalk, and tried cancelling Altice. I'd rather pull my own tooth than talk to their customer service again!! I was on chat with customer service for over an hour, with 10 to 15 minute delays between responses trying to cancel the auto pay that it would not allow me to do online. The customer service agent's answer- to just not have money on the card that was set up so that it wouldn't go through. No joke that's what he said. So I finally called customer service and she was able to cancel the lines but told me since a bill had already been generated that I would have to pay it or it would go to collections. Mind you, this is a prepaid phone service. So the bill that went out I haven't even used yet because it doesn't start until later this week on that cycle. But she was adamant I had to pay it, and then when they realized I didn't use that service it would refund the account and then I could call them about getting the money back. When I asked to speak to a supervisor, she said there was no one available and then she said the only person available was with another customer. I offered to wait and she said that they couldn't wait on the line. When I asked her name, with a VERY thick foreign accent she stated it was "Melissa Smith". I hung up and called again and got someone else who told me the same thing. That I would have to pay the bill to avoid it go into collections for $36, and then it could be refunded after the system recognizes that I didn't use the service. I again asked for a supervisor to which she said no one was available that she could pass the information along and the supervisor would call me when she got a chance. I worked in customer service call centers for over 10 years. This is unacceptable. I honestly do not have any idea how this company is still in business. I will yell far and wide how terrible this company is and post reviews on anywhere and everywhere I can. STEER CLEAR OF ALTICE MOBILE.
Their service and coverage
Had decent 3 month. Then no service most of the time unless I'm using WiFi. Tried to work with customer service and gave them over 10 locations between 2 states where I had no service to prove that I'm not being picky. They response was connection around address where phone registered (I didn't even mention) is spotty use wifi. So I think altice mobile should be considered landline company not cell phone
Everything
During Covid no exceptions to paying bill automatically disconnect you on day due and they takes 4-6 hrs to reconnect can't speak to anyone won't lower your rate horrible I'm so upset that I had chose them to be my provider
They exist
Stay away don't do it customer service sucks ass
Horrible customer service
Wall away from their deal not worth it the customer service is terrible. I tried to sign into my account for 2 weeks and I couldn't get in. Service kept telling me I was a priority and would hear back from someone within 24 hours but I never heard from anyone only to text a 5th time and find out my account was cancelled
Monthly rates
I have switched from Verizon to Altice and saved myself a ton of money. They offer a nice selection of phones, they're tasted are far better their fellow carriers.
everything else is garbage. No customer service.
I never had a chance to get any customer service at all. no phone answer, no email respond. Is tike there is nobody on the other side. The signal drops in many places. Sending any type on messages isa gambling.