Best Pure Talk phone prices in October
Pure Talk iPhones
Pure Talk iPhone 12 prices
Device Specs
| | |
| --- | --- |
| Screen Size | 6.1" |
| Screen Resolution | 2532 x 1170 pixels |
| HDR Screen | Yes pixels |
| Processor | A14 Bionic Chip pixels |
| Internal Memory | 64GB, 128GB, 256GB |
| Operating System | iOS 14 |
| Back Camera | Dual 12MP |
| Front Camera | 12MP |
| HDR for Photos | HDR |
| Video Resolution | 4K, FHD, HD |
| Wireless Charging | Yes |
| | |
| --- | --- |
| Voice Commands | Yes |
| Talk Time | Up to 20 hours |
| Dimensions | 146.7 x 71.5 x 7.4mm |
| Weight | 164g |
| Splash Proof | IP68 |
| Water Resistant | Yes |
| WiFi & 4G Calling | Yes |
| GPS | Yes |
| SIM Card | Nano |
| eSIM | Yes |
Pros & Cons
Pros
Attractive design

Fantastic audio quality

5G compatible

Amazing OLED display
Cons
No charger or headphones included

Battery life

Not much camera upgrade
Device Specs
| | |
| --- | --- |
| Screen Size | 6.1" |
| Screen Resolution | 2532 x 1170 pixels |
| HDR Screen | Yes pixels |
| Processor | A14 Bionic Chip pixels |
| Internal Memory | 128GB, 256GB, 512GB |
| Operating System | iOS 14 |
| Back Camera | 12MP (Ultra Wide, Wide, Telephoto) |
| Front Camera | 12MP |
| HDR for Photos | HDR |
| Video Resolution | 4K, FHD, HD |
| Wireless Charging | Yes |
| | |
| --- | --- |
| Voice Commands | Yes |
| Dimensions | 146.7 x 71.5 x 7.4mm |
| Weight | 189g |
| Splash Proof | IP68 |
| Water Resistant | Yes |
| WiFi & 4G Calling | Yes |
| GPS | Yes |
| SIM Card | Nano |
| eSIM | Yes |
Pros & Cons
Pros
Bright and colorful OLED display

Good photo quality

5G compatible

Good quality speakers

Attractive design
Cons
Shorter battery life than iPhone 11

No charger or headphones included
Device Specs
| | |
| --- | --- |
| Screen Size | 5.4" |
| Screen Resolution | 2340 x 1080 pixels |
| HDR Screen | Yes pixels |
| Processor | A14 Bionic Chip pixels |
| Internal Memory | 64GB, 128GB, 256GB |
| Operating System | iOS 14 |
| Back Camera | Dual 12MP |
| Front Camera | 12MP |
| HDR for Photos | HDR |
| Video Resolution | 4K, FHD, HD |
| Wireless Charging | Yes |
| | |
| --- | --- |
| Voice Commands | Yes |
| Dimensions | 131.5 x 64.2 x 7.4mm |
| Weight | 135g |
| Splash Proof | IP68 |
| Water Resistant | Yes |
| WiFi & 4G Calling | Yes |
| GPS | Yes |
| SIM Card | Nano |
| eSIM | Yes |
Pros & Cons
Pros
Great compact size

Excellent camera

5G compatible

Brilliant OLED display
Device Specs
| | |
| --- | --- |
| Screen Size | 6.7" |
| Screen Resolution | 2778 x 1284 pixels |
| HDR Screen | Yes pixels |
| Processor | A14 Bionic Chip pixels |
| Internal Memory | 128GB, 256GB, 512GB |
| Operating System | iOS 14 |
| Back Camera | 12MP (Ultra Wide, Wide, Telephoto) |
| Front Camera | 12MP |
| HDR for Photos | HDR |
| Video Resolution | 4K, FHD, HD |
| Wireless Charging | Yes |
| | |
| --- | --- |
| Voice Commands | Yes |
| Dimensions | 160.8 x 78.1 x 7.4mm |
| Weight | 228g |
| Splash Proof | IP68 |
| Water Resistant | Yes |
| WiFi & 4G Calling | Yes |
| GPS | Yes |
| SIM Card | Nano |
| eSIM | Yes |
Pros & Cons
Pros
Durable and water resistant

Large OLED screen

5G compatible

Great battery life and fast charging

Photo and video quality
Cons
Expensive

Heavy

No charger or headphones
Pure Talk iPhone SE prices
Device Specs
| | |
| --- | --- |
| Screen Size | 4.7" |
| Screen Resolution | 1334 x 750 pixels |
| HDR Screen | Yes pixels |
| Processor | A13 Bionic pixels |
| Internal Memory | 64GB, 128GB, 256GB |
| Operating System | iOS 13 |
| Back Camera | 12MP |
| Front Camera | 7MP |
| HDR for Photos | Yes |
| Video Resolution | 4K, FHD, HD |
| Wireless Charging | Yes |
| | |
| --- | --- |
| Voice Commands | Yes |
| Talk Time | Up to 14 hours |
| Dimensions | 138.4 x 67.3 x 7.3mm |
| Weight | 148g |
| Splash Proof | IP67 |
| Water Resistant | Yes |
| WiFi & 4G Calling | Yes |
| GPS | Yes |
| SIM Card | Nano |
| eSIM | Yes |
Pros & Cons
Pros
Compact and lightweight

Water-resistant

Amazing A13 chip performance

Affordable price

Touch ID
Cons
Battery capacity

Night mode is missed

Only a 5W charger
Apple iPhone price comparison
---
Pure Talk Samsung phones
Pure Talk Galaxy S21 prices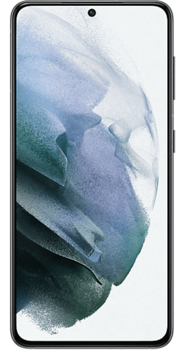 Network

AT&T
Storage

128GB
Condition

New
Price

$550*

MSRP:

$799.99

* $250 off with 20GB data plan
Device Specs
| | |
| --- | --- |
| Screen Size | 6.2" |
| Screen Resolution | 1080 x 2400 |
| HDR Screen | Yes pixels |
| Processor | Qualcomm SM8350 snapdragon 888 pixels |
| Internal Memory | 128GB, 256GB |
| Operating System | Android 11, One UI 3.1 |
| Back Camera | 12MP, 64MP, 12MP |
| Front Camera | 10MP |
| HDR for Photos | Yes |
| Video Resolution | 8K, 4K |
| Wireless Charging | Yes |
| | |
| --- | --- |
| Dimensions | 151.7 x 71.2 x 7.9 mm |
| Weight | 169g |
| Splash Proof | Yes |
| Water Resistant | Yes |
| WiFi & 4G Calling | Yes |
| GPS | Yes |
| SIM Card | Nano |
| eSIM | Yes |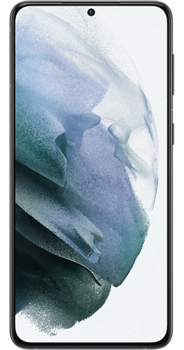 Network

AT&T
Storage

128GB
Condition

New
Price

$750*

MSRP:

$999.99

* $250 off with 20GB data plan
Device Specs
| | |
| --- | --- |
| Screen Size | 6.7" |
| Screen Resolution | 1080 x 2400 |
| HDR Screen | Yes pixels |
| Processor | Qualcomm SM8350 snapdragon 888 pixels |
| Internal Memory | 128GB, 256GB |
| Operating System | Android 11, One UI 3.1 |
| Back Camera | 12MP, 64MP, 12MP |
| Front Camera | 10MP |
| HDR for Photos | Yes |
| Video Resolution | 8K, 4K, 1080p |
| Wireless Charging | Yes |
| | |
| --- | --- |
| Dimensions | 161.5 x 75.6 x 7.8 mm |
| Weight | 200g |
| Splash Proof | Yes |
| Water Resistant | Yes |
| WiFi & 4G Calling | Yes |
| GPS | Yes |
| SIM Card | Nano |
| eSIM | Yes |
Pure Talk Galaxy Note 20 prices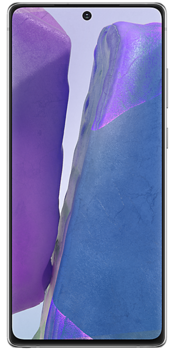 Network

AT&T
Storage

128GB
Condition

New
Price

$749*

MSRP:

$999

* $250 off with 20GB data plan
Device Specs
| | |
| --- | --- |
| Screen Size | 6.7" |
| Screen Resolution | 2400 x 1080 pixels |
| HDR Screen | Yes pixels |
| Processor | Qualcomm Snapdragon 865 Plus pixels |
| Internal Memory | 128GB |
| Operating System | Android 10 |
| Back Camera | 12MP Ultra Wide, 12MP Wide-angle, 64MP Telephoto |
| Front Camera | 10MP |
| HDR for Photos | Yes |
| Video Resolution | HD, FHD, 4K UHD, 8K |
| Wireless Charging | Yes |
| | |
| --- | --- |
| Voice Commands | Yes |
| Talk Time | Up to 34 hours |
| Standby Time | Up to 11.8 days |
| Dimensions | 161.6 x 75.2 x 8.3mm |
| Weight | 194g |
| Splash Proof | IP68 |
| Water Resistant | Yes |
| WiFi & 4G Calling | Yes |
| GPS | Yes |
| SIM Card | nano |
| eSIM | Yes |
Samsung Galaxy price comparison
---
Pure Talk cell phone plans
Plan
Network
Minutes
Texts
Data
Price
2GB Data
AT&T
Unltd
Unltd
2GB
$15*
4GB Data
AT&T
Unltd
Unltd
4GB
$18.75*
6GB Data
AT&T
Unltd
Unltd
6GB
$22.50*
10GB Data
AT&T
Unltd
Unltd
10GB
$26.25*
20GB Data
AT&T
Unltd
Unltd
20GB
$33.75*
Unlimited Data
AT&T
Unltd
Unltd
Unltd
$41.25*
* 25% Off for 3 Months
AT&T vs Pure Talk Plan Comparison
Keep your AT&T phone, number & coverage: Save $562 per year
Carrier
Network

Coverage

4G LTE

Data
Price

Annual

Cost
AT&T
AT&T 4G LTE
Unltd*
$75/mo
$900/yr
Pure Talk
AT&T 4G LTE
6GB
$30/mo
$338/yr
*Don't waste money on unlimited data - Avg. data usage is only 3-5GB
Savings
$45/mo
$562/yr
---
Pure Talk features
---
Pure Talk coverage
---
Pure Talk phones FAQs
What is Pure Talk?
Pure Talk is a low-cost carrier running off the AT&T network. They provide offers on cell phones, including the latest smartphones, that save you money long term. Including options of a finance plan with 0% over 2 years.
What network does Pure Talk use?
Piggybacking off the AT&T network, Pure Talk has nationwide coverage. You can check our map for AT&T coverage in your area.
What phones are compatible with Pure Talk?
If a phone is unlocked, a GSM phone or runs on AT&T it's likely to be compatible. You can check out the above phones for ones that work with Pure Talk.
---
Pure Talk Info
| | |
| --- | --- |
| Founded: | 2004 |
| Headquarters: | 11100 Alcovy Rd, Covington, GA 30014-6406 |
| Employees: | 1-10 |
| Customer Service: | (877) 820-7873 |