Spectrum Mobile Customer Reviews
Is Spectrum Mobile any good?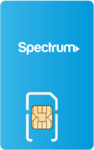 Read 1,305 Spectrum Mobile reviews
Wish I could give them zero stars
First off, they charged me for two phone lines from the start. Their tech rang me up twice and so I was charged for FOUR months of service on two lines, despite calling customer service upwards of four times to remove the second line. I was told I would be charged $50 per line. I was charged $63 per line.
I do not get service anywhere. Genuinely, NO WHERE. I was more impressed with Sprint's service. I cannot remove my autopayment and they will not even allow me to view my statements.
My wifi was out half the time I had it. What's the point in paying for something that never works??
Awful service
They promise the world but they deliver nothing.
I have terrible phone signal and the stupid phone is broken all ready, of course they " can't do anything to help me , " the phone is not even 2 months old.
I'm will never recommend spectrum , my old cricket plan was far better with far better internet and phone service , now I can't even go back until I have paid off a BROKEN phone. THANKS A LOT SPECTUM...
Wish I had an alternative to spectrum
Began with three mobile lines that were unlimited and one by the gig plan and was told by customer service that if we added a line that we would get the special promo for $29.99 a line. including mine and that's not what happened and they won't fix it.
Horrible service. Worse customer service ever
Worst phone experience of my life took 3 weeks to get my phone turned on and by that time I was tired of it and just went back to original carrier and now I can't get them to transfer my number. And they are saying we may not be able to send our devices back and get a refund because it's been more than 10 days! It took them 3 weeks to even get my phone to turn on!! Don't try to save 10 bucks by switching to this joke of a company will also be switching my internet because I don't want to give any money to these clowns!!!!
Ad Untrue
The TV ad where the characters are at a baseball game state the other companies will give a lower rate if you add another line which makes it ultimately more expensive. Well, that's what Spectrum does! I found that new customers get a price less that I, a current customer, pay. I called to see if I could get the lower rate. They would only do it if I added another line making it more!!!!
caveat emtore
Spectrum cable and cell phone plans are good, and so is their cable support and service.
On the other hand, their Moble Technical Services and Support (offices & telehone support) is unequivocally deplorable.
Their inadequately trained on the cell phone devices they market to you..... particularly Melbourne FL Office . I could go on by chapter and verse, however I'll stop here.
With that said, I would strongly suggest to any one interested in buying a cell phone from Spectrum (in Melbourne Fl) .....buy it, but understand your on your own for Technical help and advice.
They are incompetent. They sell defective product
I purchased a cell phone and a cellular plan from Spectrum back in April. With in a short period less than 2 weeks of receiving this phone I realized this phone was defective. It would not charge at times or hold a charge for long. I called and that is when the run around began. I called in April and I was under the impression I would be sent a shipping label to send the phone back in. However, after several weeks I had not received any email. My phone died, after being able to get a little charge on this defective phone I realized I had a bunch of voicemails that hadn't previously shown up. I received a message that stated if I didn't call in by the end of that day my ticket would be closed out. Unfortunately, upon calling I was told my ticket was closed, because they assumed I would not call. After several hours I spoke to a supervisor. The supervisor stated he read through my notes. He then re-routed me to an individual to reopen another ticket. After some time I received a email stated my situation was denied. I called in again and after an hour got no where. When I had more time I called back in. After much waisted time again the individual I spoke to stated my case had not been documented properly and she would fill out the appropriate paperwork. I was told I would be sent a new Google Pixel and a shipping label to return the old defective phone. Once again some time had passed. I called in today and was told by a very rude representative that everyone else handled my situation wrong. I was told that someone was suppose to have called me to inform me that they were not going to send me a new phone. This representative told me the other representatives had received coachings due to not knowing how to do their job. This representative tried to place blame on me as to why I didn't follow up. I am not sure how to continuously follow up especially when I am being lied to, with the expectation that the word of Spectrum was accurate. None of these things are not my fault. I have had to spend additional money to buy another phone. However, my issue is that I am forced to pay for a defective phone. The woman today stated several months ago I should have been given googles number to call. She stated it was their issue not Spectrums. She stated that the end of the day was the end of my assigned representatives day which was 3pm. So before they left they closed my case. She stated that should have been explained. Once again Spectrum not having competent people should not be my issue.
Mobile cancellation
I canceled my account last month and I was charged $45 again. Worst company about cancellation
Data Block - not truly unlimited
I used to love spectrum mobile. We were loyal customers and referred everyone we need to them. They were fabulous! That is until we moved. Unfortunately my new state does not offer spectrum but they did allow me to keep my mobile service even though I had to cancel my internet. What I found out however, is that they're unlimited is not truly unlimited. Once I hit the 20 gig cap, they completely data blocked me. Not slowed me down, which I totally could have lived with, but shut me off completely. I am not able to access anything at all including bill pay sites. The only reason I reach the 20 gig limit is because my new internet company can't install for 2 weeks. So now I'm stuck having to go to the library just to pay bills because I refuse to go to Starbucks and use some random guest login to conduct sensitive business. I will be switching plans to a truly unlimited as soon as possible.
Would not recommend at all
I have there most unlimited plan and that comes with unlimited talk and text and they say unlimited data but that's not true you get 30 gigs of 5g high speed data a month and once that runs out it goes down to a speed that is slower the the old diel up internet also if you have the newest 5g phones you will run through your 30 gigs in about 11 days and after that you can barely use any internet related services or apps from a simple Google search or trying to load Facebook via the app