Spectrum Mobile Customer Reviews
Is Spectrum Mobile any good?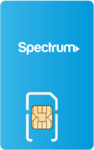 Read 1,305 Spectrum Mobile reviews
Dropped calls every day!
Cheaper than any other provider but it is not worth it when you have dropped calls, FaceTime freezes and never more than two bars! Called multiple times, even upgraded my phone and still terrible connection!
Never Return or Exchange a phone
A few month ago a customer service agent lied that my monthly bill $45 will drop to $29.99 each if I add a second or more line which I did only to find out on the day of new phone activation that the $29.99 is only applicable to the new and subsequent lines not my old one.
At this point I requested to return the newly unactivated phone still in its brand new condition, I even made a video for youtube. I was surprised to get a $378 charge on my credit card claiming I sent back a damaged phone, I fought it to no luck, I even sent my video of packaging back the iPhone 13 in the same pristine condition but they instead sent me some fake pictures of a phone that's wasn't what I returned, I offered them to send the phone they claimed was damaged back to me and pay the full price because I have the IMEI number to compare their claims, but they wouldn't.
So guys this company is a scam with their exchange and return. So be very careful with them, they operate with no dignity, they are very poor and hungry in their customership. 0 star to them.
Negative comments
I recently went to a local store and was contemplating getting mobile service with Spectrum...I doubt I will, out of 40 comments I've read 1 positive comment only. Is it that bad? Does the company not care?
3 weeks later and still not activated!
I tried to have my spectrum landline ported to spectrum mobile, 3 wks later and 6+ wasted hours being transferred from rep to rep they said it looks like again they will need to escalate my problem to a top tier to see why it's still not working and could take a few more wks, I said no thanks not waiting any longer, the gy said sorry the Spectrum mobile was actually launched too early and didn't have all the bugs worked out and they've been having a lot of problems with activations. I ended up going with another carrier and was up and running almost immediately.
Awesome service
I would like to say that I am a new customer and in North Lakeland , Store #7063 Inwas assisted by a Sales Specialist by the name of "RYAN" and he just made my experience the best ever when joining a new provider. He was always smiling and made me feel at home. He was fast , Professional, and had an Outstanding personality . I hope a Manager or Spectrum let's him know this as he definitely deserves recognition. Treat customers the right way is so important . Thank you Ryan 👍💯
Told NO on a payment extension
we have had spectrum for years now and never missed a payment. Due to life happening we needed 6 more days to pay the bill, and we're told NO because "our financial issue was not their fault". Dang. It was only 6 DAYS. This is crazy!! Paying our phones off and going elsewhere.
Spectrum mobile is the worst company.
Spectrum mobile customer service do not help their customer, Their only concern is the money.
Bad business
The service was great the first year. Once my contract was up I paid 2x more for Internet. My bill was increased but the service is so much more worse. I hate spectrum.
They told me, I had to buy their phones
To get the unlimited deal I had to buy THEIR phones. I had a moto 6, and I had bought my Grandaughter a new phone...but they weren't able to activate the deal on MY phones, I had to buy Theirs. Same Moto 6 phone as mine, had to buy theirs. Not sure what my phone didn't have as I had Verizon unlimited on theirs. Such a rip off!!!!s Liars all of them.
Not sure why so many had trouble with activation.
I brought two iPhones over from Verizon. Only thing that annoyed me was needing a different device to activate the first and second. Other than that it was pretty simple. They sent 2 SIM cards via fedex. I ported both numbers and was activated in minutes. My signal has been normal and call quality the same as before. I'll take the cheap bill over Verizon's overpriced data.