Cheapest Sprint phone plans
By Rob Webber - Last updated on
Sprint boasts 33 million cell phone subscribers.
While they offer big cell phone coverage, they have prices to match.
We're going to show you how you can keep your Sprint phone, number, and network coverage and save up to $500 per line.
Sprint vs Sprint MVNO Savings
Sprint vs Tello comparison
Keep your Sprint phone, number & coverage: Save $612 per year
Carrier
Network

Coverage

4G/5G

Data
Price

Annual

Cost
Sprint
Sprint 4G & 5G
Unltd*
$70/mo
$840/yr
Tello
Sprint 4G & 5G
5GB
$19/mo
$228/yr
*Don't waste money on unlimited data - Avg. data usage is only 3-5GB
Savings
$51/mo
$612/yr
Sprint coverage without Sprint prices
If Sprint seems to be right for you in every area except for the price don't worry, you still have options. There are many MVNOs that offer Sprint service but for a fraction of the price.
How can they do this? MVNOs buy service in bulk from the big three's towers and sell it back to consumers for cheap.
They're able to do so because they spend millions of dollars in advertising and have very few brick-and-mortars to upkeep. In fact, many of them operate entirely online.
Interested? Check out our guide to Sprint MVNOs to see which one will work best for you.
Sprint prepaid plans comparison
Carrier
Data
Network
Price
Tello 1GB plan
1GB
T-Mobile
$10/mo
US Mobile 5GB plan
5GB
T-Mobile
$15/mo

* FREE 10-Day Trial

Mint Mobile 10GB plan
10GB
T-Mobile
$20/mo
US Mobile 25GB plan
25GB
T-Mobile
$25/mo

* FREE 10-Day Trial

Mint Mobile Unlimited plan
Unltd
T-Mobile
$30/mo
Low cost Sprint carrier benefits
Service on the same reliable 4G LTE network you're used to
Cheaper by 50% or more
Flexible custom plans so you don't overpay for what you don't need
No contracts
Bring your own phone and keep your phone number
High customer service ratings
Easy to switch by ordering a new SIM card online
Best Sprint cell phone plans
Best cheap Sprint prepaid plan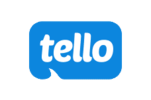 Unlimitedmins
Unlimitedtexts
See more Sprint prepaid plans
Best Sprint unlimited data plan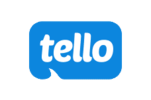 Unlimitedmins
Unlimitedtexts
See more Sprint unlimited plans
Best Sprint family plan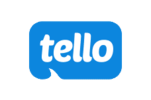 Unlimitedmins
Unlimitedtexts
See more Sprint family plans
Best Sprint talk & text only plan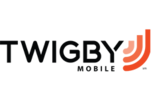 Unlimitedmins
Unlimitedtexts
Best Sprint data only plan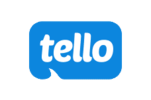 See more Sprint data only plans
Do you really need Sprint unlimited data?
The big three put a lot of effort - and advertising dollars - into convincing you that unlimited data plans are an absolute necessity. But are they?
You might be surprised to learn that Sprint unlimited plan customers use an average of 5 GB of data per billing cycle. You wouldn't buy three shoes, would you? You've only got two feet! Don't pay for more data than you use either.
You might be wondering how to figure out how much data you need. We make it simple and fast with our data usage calculator.
How to switch to a low-cost Sprint carrier
There are a few questions you should ask yourself when it comes to choosing a wireless network. Don't worry they aren't hard. Basically – what do you want out of the service. That's right, you have a say. And if Sprint can't give you what you want we'll help you find a carrier who will. Try answering these questions before we continue:
Sprint carrier list
| | |
| --- | --- |
| MVNO | Network(s) |
| Tello | Sprint |
| Twigby | Sprint, Verizon |
| Ting | Sprint, T-Mobile, Verizon |
| Red Pocket Mobile | Sprint, T-Mobile, Verizon, AT&T |
| TextNow | Sprint |
| Boost Mobile | Sprint |
| FreedomPop | Sprint, AT&T |
| Net10 | T-Mobile, Sprint, AT&T, Verizon |
| Pix Wireless | Sprint, AT&T |
| Google Fi | Sprint, T-Mobile, Three |
| Straight Talk | Sprint, T-Mobile, Verizon, AT&T |
| TracFone | Sprint, T-Mobile, Verizon, AT&T |
| Unreal Mobile | Sprint |
Sprint cell phone deals
Sprint gives you three different phone options when you sign up for a new plan or switch from another carrier:
Bring your own phone –Sprint operates on the CDMA network so you'll have the best luck bringing your own phone if you're switching from Verizon. You'll just want to change the APN settings (don't worry, it's easy) and you should make sure your device is unlocked.
Buy a new phone – Sprint offers a wide selection of phones in-store and online. Be sure to keep in mind that if you choose to make monthly payments on your device your bill will go up.
Buy a refurbished phone -You'll save the most money - up to 50% off retail - by shopping for the best Sprint cell phone deals. Compare prices and features on all your favorite Apple iPhone and Samsung Galaxy from reputable sellers.
If you choose to BYOP or purchase refurbished you can get your Sprint SIM card online or in-store.
Recap
Sprint plans are cheaper than the other major carriers but there are still cheaper options out there. Remember, don't overpay for data and check out our data usage calculator to see what you should be paying for.
Save even more money on your Sprint bill by purchasing a refurbished phone instead of overpaying for a new phone.
If you choose to buy refurbished, it's well worth selling your old device for cash.
Don't feel the need to just take our word for it - find out what real customers are saying with our Sprint user reviews. Or you can compare them to other Sprint MVNOs before making your decision.