Sprint bring your own phone plans
By Rob Webber - Last updated on
Considering a change to the Sprint network? I know what you're thinking: can I keep my own phone or will I have to buy a Sprint device?
Not only can you bring your own phone but you can also save even more money by switching to a cheaper wireless carrier that uses the nationwide 4G LTE Sprint network.
These carriers are called MVNOs (Mobile Virtual Network Operators). These smaller cell phone plan providers buy up space on the big three networks and sell it to you at a discount.
MVNOs are well known for being BYOP (bring your own phone) friendly. In fact, some MVNOs require that you provide your own device.
This saves you money as well as giving you freedom. Because you own your own cell phone you won't be tied to one carrier due to phone payments. You can switch any time you like, whether you find a better deal or you're simply unhappy with your current provider.
So, how does all of this work? It's easier than you think. Let's take a closer look at why you should consider a Sprint MVNO.
Sprint vs Sprint MVNO savings
Sprint vs Tello comparison
Keep your Sprint phone, number & coverage: Save $492 per year
Carrier
Network

Coverage

4G/5G

Data
Price

Annual

Cost
Sprint
Sprint 4G & 5G
Unltd*
$70/mo
$840/yr
Tello
Sprint 4G & 5G
Unlimited
$29/mo
$348/yr
*Don't waste money on unlimited data - Avg. data usage is only 3-5GB
Savings
$41/mo
$492/yr
Sprint bring your own phone benefits
Switching to an alternative carrier that offers plans on the Sprint network makes sense for several reasons:
Cell service on the same nationwide 4G LTE Sprint network you're used to
Cheaper cell phone plans - typically more than 50% less
BYOP and keep your phone number
Custom plans so you only pay for what you actually need
No contracts, credit checks, or commitments
Great customer service
Easy sign up by ordering a SIM card activation kit online
Best Sprint BYOP phone plans
Best cheap prepaid Sprint BYOP plan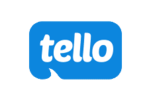 Unlimitedmins
Unlimitedtexts
Best Sprint BYOP plan for unlimited data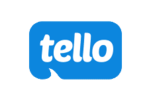 Unlimitedmins
Unlimitedtexts
Best Sprint BYOP plan for families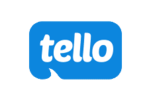 Unlimitedmins
Unlimitedtexts
Best Sprint BYOP plan for talk & text only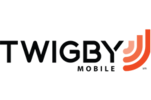 Unlimitedmins
Unlimitedtexts
Best Sprint BYOD plan for hotspot & tablet data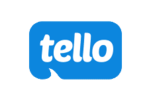 Keep your Sprint phone & network coverage
It's easy to bring your device to a Sprint MVNO.
Choose a carrier powered by Sprint. Each carrier offers something different in terms of plans and features. Shop around until you find the right fit for your usage and budget.
Check Sprint bring your own phone compatibility. Sprint is a CDMA network, so GSM phones will not work for their service. GSM is the network type that AT&T and T-Mobile use. CDMA is what Verizon and Sprint use. You'll get the best functionality out of your device if you use the correct type for the network.
Sign up and order a SIM card kit. In most cases, you'll simply order your SIM card and pop it into your phone. Some carriers include a free SIM card with your plan while others charge a small fee for the kit.
Sprint BYOP plans comparison
Do you really need Sprint unlimited data?
The big three put a lot of effort - and advertising dollars - into convincing you that unlimited data plans are an absolute necessity. But are they?
You might be surprised to learn that Sprint unlimited plan customers use an average of 5 GB of data per billing cycle. You wouldn't buy three shoes, would you? You've only got two feet! Don't pay for more data than you use either.
You might be wondering how to figure out how much data you need. We make it simple and fast with our data usage calculator.
Recap
Stop paying premium prices for your phone and your mobile service:
Want to see just how much you could be saving? Use our cell phone plan savings calculator to get the hard numbers in just three simple steps!