Cheapest Sprint family plans
By Rob Webber - Last updated on
We all know that finding the best family cell phone plan for the right price can be exasperating.
However, navigating the multitude of cell phone providers, plans, and phones doesn't have to be a chore.
What it really comes down to is which carrier gives you the right balance of features, data allowance, and reliability, without costing you a small fortune.
Sprint family plans are highly affordable, but you're trading price for speed and coverage. According to OpenSignal, the Sprint network trails its three major competitors in both categories.
Still, if you're looking for a budget-friendly cell phone carrier, Sprint may be just the ticket.
So should you consider becoming part of the network that is home to 58.6 million users? I'm about to give you the information you need to answer that question for yourself.
Table of Contents
Like Sprint but Want a Cheaper Family Plan?
With Sprint MVNOs you don't have to sacrifice quality just to stay on your favorite network. You can bring your phone to a cheaper carrier and still get the same great service you're used to.
Sprint vs Tello comparison
Keep your Sprint phone, number & coverage: Save $468 per year
Carrier
Network

Coverage

4G/5G

Data
Price

Annual

Cost
Sprint
Sprint 4G & 5G
$0/mo
$0/yr
Tello
Sprint 4G & 5G
Unltd
$39/mo
$468/yr
*Don't waste money on unlimited data - Avg. data usage is only 3-5GB
Savings
$39/mo
$468/yr
Sprint MVNO Benefits
Sprint's national 4G LTE network coverage
Prepaid plans - no contracts or credit checks
Save up to 50% on your cell phone bill
Flexible custom plans - only pay for the data you use
Easy to bring your own phone and keep your number
Cheapest Sprint 1GB Family Plan
Pros
Cheapest of the Big 4

Good value if you buy 4 lines
Cons
Coverage can be patchy

Limited range of plans

Hidden fees and taxes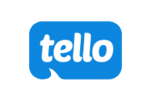 Unlimitedmins
Unlimitedtexts
---
Cheapest Sprint 3GB Family Plan
Pros
Cheapest of the Big 4

Good value if you buy 4 lines
Cons
Coverage can be patchy

Limited range of plans

Hidden fees and taxes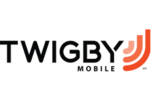 Unlimitedmins
Unlimitedtexts
$10/mo*
$20/mo
$6.67 per GB
---
Cheapest Sprint 5GB Family Plan
Pros
Cheapest of the Big 4

Good value if you buy 4 lines
Cons
Coverage can be patchy

Limited range of plans

Hidden fees and taxes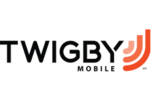 Unlimitedmins
Unlimitedtexts
$12.50/mo*
$25/mo
$5.00 per GB
---
Cheapest Sprint Family Unlimited Plan
Pros
Cheapest of the Big 4

Good value if you buy 4 lines
Cons
Coverage can be patchy

Limited range of plans

Hidden fees and taxes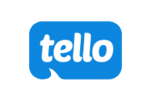 Unlimitedmins
Unlimitedtexts
---
Sprint Family Cell Phone Plans
There are two types of Sprint family plans: unlimited, otherwise known as Sprint Unlimited Freedom, and family shared data plans, which is part of the Sprint Better Choice Plans. I'll focus first on Sprint Unlimited Freedom before delving into the family shared data plans.
Sprint's family plans are incredibly affordable compared to the family plans of its rivals. Let's take a look at what they offer.
Sprint Unlimited Freedom
If your family consumes data like it's water, then you may want to adopt Sprint Unlimited Freedom, which features unlimited talk and text, as well as unlimited mobile-optimized streaming for video up to 480p+, gaming up to 2Mbps, and music up to 500Kbps. Up to 10 lines can be added to this plan. This package also includes unlimited high-speed data for most everything else.
However, if you're unhappy with the resolution and speeds provided by the standard package, you can always upgrade to premium streaming for a certain fee per month per line. This option sometimes includes limited offers such as a free month of Amazon Prime. With premium streaming, you and your family will be able to enjoy HD streaming videos at up to 1080p+, HD music streaming at up to 1.5Mbps, and gaming at up to 8Mbps.
The Sprint unlimited plan also includes 10GB of combined Sprint LTE mobile hotspot, virtual private network, and peer-to-peer usage each month, with unlimited data at up to 2G speeds after.
There may be limited-time promotions for your family attached to the unlimited deal, such as when you purchase two lines, you'll receive three more lines for free. Also keep in mind that after you use more than 23GB of data during a billing cycle, you may be subject to de-prioritization during Sprint's congestion periods, meaning you will face reduced speeds. Mobile hotspot speeds slow after 10GB of use on the Sprint LTE network.
All of the major carriers throttle during high traffic once you've used a certain amount of data, and for Sprint customers, this throttling is set to a severe 2G speed.
Sprint Family Share Pack
With Sprint Better Choice Plans, you and your family will not have to worry about overage charges. If you happen to reach the monthly allotment of high-speed data, you will deal with unlimited data at 2G speeds until the next billing cycle begins. However, if you're not a fan of the 2G speed, you can add more high-speed data for a certain fee per GB of data.
You'll also be able to opt into Sprint's autopay service, which saves you a small amount per month per line. Furthermore, if you're traveling at an international level, you'll be able to take advantage of Sprint Better Choice Plans' Sprint Global Roaming and unlimited international texting from the U.S. to more than 180 countries.
Suggested Sprint Share Plans range from 6GB to 40GB (as emphasized on the site).
Sprint also does have a set of shared data-only plans if you plan on using a hotspot or tablet. If you'd like to, you can always take the time to learn more about and compare the available hotspot plans and tablet plans between the major providers.
Nevertheless, these plans come with unlimited 2G data, but the high-speed wireless data ranges between 1GB and 40GB. You can also obtain unlimited data strictly for your tablet for just a small fee per month per line.
The Sprint Family Locator App
82 percent of parents believe that it is an overwhelming issue that they cannot always be around to monitor their kids' activity habits. With a family locator app, parents are able to monitor their children's physical location using a remote device such as a PC, Mac, Android, or iOS.
Similar to the parental control apps found on the other networks, Sprint offers what is knowns as the Sprint Family Locator. New customers will receive a free 15-day trial, but from there, they will have to pay a small monthly fee. However, Sprint AAA Program members will be able to continue usage of the app at no charge.
Oddly enough, only the Google Play Store icon for the Sprint Family Locator is shown on the website, but the app is also available on the App Store.
Sprint Family Locator works by using GPS, cell tower data, and/or WiFi to seek out and locate a family member's device. You'll be able to use the service from your mobile phone or any computer.
You'll receive the following benefits with the service:
Real-time interactive satellite maps, complete with landmarks and street addresses
Safety Checks, which tells you of your child's location on specific days and at specified times
The ability to text the family member you're locating, whether from your phone or from the internet
Password protection, so only authorized owners can locate family members
It gets better: along with all these benefits, Sprint customers pay much less for this service than those of its competitors, at $5.99 per month. If you add a locator service to your AT&T, Verizon, or T-Mobile plan, you'll pay $9.99 a month.
Comparing Sprint Family Plans
As I mentioned before, Sprint's family plans are more affordable compared to most family plans from the other major cell phone providers. You can compare cell phone plans for yourself to find the best deal.
In fact, what is most appealing is Sprint's unlimited data plan, which is considered the least expensive out of the big four carriers? Sprint's Better Choice plans are also usually cheaper compared to its rivals.
Even better: the selection of data amounts is as diverse as Verizon's and AT&T's cell phone plans.
In a comparison with T-Mobile, which is the most competitive with Sprint's plan prices, the T-Mobile unlimited plan may be a little better for families, as the company offers unlimited video streaming and music alongside its prepaid high-speed wireless plans. Not only that, but T-Mobile, AT&T, and Verizon also feature rollover data, which allows you to keep your unused data throughout the following billing cycle.
As for prepaid cell phone plans, Sprint doesn't exactly offer prepaid family plans, but only single plans, which can be considered a disadvantage for users who wish to avoid charges like overage fees and early termination fees.
A note on devices
When it comes to Sprint phones, getting yours is comparable to the other major carriers. With contracts all but phased out among the big four, device leases or payment plans with monthly installments have taken their place.
You've got a few options for a Sprint phone. The carrier offers leases on the most popular smartphones like iPhone and the Samsung Galaxy series. With this option, you make monthly payments, then after one year you can either buy your phone or trade up. You can also buy your phone on monthly installments, or bring your own phone.
Sprint has also announced the return of Galaxy Forever. This is a program that allows you to make monthly payments and upgrade for free each time a new Samsung Galaxy model comes out.
Recap
While Sprint may be a cheap cell phone plan compared to the other major providers, the carrier also rates last in terms of speed and coverage, according to our coverage review.
However, Sprint offers the cheapest unlimited data plan among the big four carriers and some solid Better Choice family plans, which do include unlimited talk and text while excluding features such as unlimited streaming of both music and video.
What's the bottom line? If you're looking for value and affordability and if there's service in your area, then you should consider the switch to Sprint.
That being said, if you are worried about an early termination fee with your current provider, don't. Making the switch to Sprint is simple and affordable, thanks to their contract buyout offer.