Cheapest Sprint prepaid plans
By Rob Webber - Last updated on
Fed up with high cell phone bills?
Tired of committing to one carrier and getting stuck with whatever they decide to charge for your postpaid plan?
Sprint prepaid cell phone plans are a great alternative. You prepay plan costs so there are no surprises.
Best of all, you don't have to pay big prices to take advantage of the big networks' cell phone coverage.
We'll show you how to find the best Sprint prepaid plans to fit your needs, and save up to $600 per year! Let's get saving!
Sprint vs Sprint MVNO Savings
Sprint vs Tello comparison
Keep your Sprint phone, number & coverage: Save $612 per year
Carrier
Network

Coverage

4G/5G

Data
Price

Annual

Cost
Sprint
Sprint 4G & 5G
Unltd*
$70/mo
$840/yr
Tello
Sprint 4G & 5G
5GB
$19/mo
$228/yr
*Don't waste money on unlimited data - Avg. data usage is only 3-5GB
Savings
$51/mo
$612/yr
Sprint coverage without big network prices
If you've ever been a customer on one of the big three you know the volatility of cellular service prices can be frustrating. USA Today reports that analysts think rates could climb even more in the near future.
'So how do you stay out of the fray and keep your wireless bills under control? MVNOs - Mobile Virtual Network Operators - are shaking up the competition with lower prices, flexible prepaid plans, and total freedom (no contracts, overage charges, or early termination fees).
MVNOs are simply smaller carriers that lease space on the four major wireless networks. They have lower overhead costs because most of them operate online rather than in brick-and-mortar retail stores. This allows them to give you cheaper prices on their phone plans.
Sprint prepaid plan benefits
Let go of your preconceived notions about prepaid carriers and embrace the advantages:
Service on the same reliable 4G LTE network you're used to
Cheaper by 50% or more
Flexible custom plans so you don't overpay for what you don't need
No contracts
Bring your own phone and keep your phone number
High customer service ratings
Easy to switch by ordering a new SIM card online
Best Sprint prepaid cell phone plans
Best cheap Sprint prepaid plan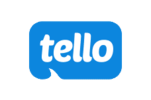 Unlimitedmins
Unlimitedtexts
Best Sprint prepaid plan for unlimited data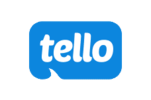 Unlimitedmins
Unlimitedtexts
Best Sprint prepaid plan for families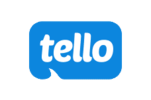 Unlimitedmins
Unlimitedtexts
Best Sprint prepaid plan for talk & text only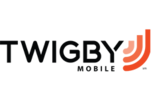 Unlimitedmins
Unlimitedtexts
Best Sprint prepaid hotspot plan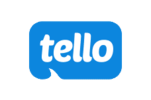 Bring your own Sprint phone
Even though it seems intimidating to change carriers, it's actually very easy and convenient. You can even bring your own Sprint phone to the new carrier.
Once you've checked that the Sprint network has good coverage in your area, just follow these simple steps:
Choose a carrier. The most important thing is that you pick a carrier that has everything you want - the coverage, plan options, and pricing that fits in your budget.
Pick a plan. Now that you know how much data you need this part should be a snap!
Make sure your phone is compatible. Most carriers feature an easy compatibility checker tool on their websites. If you already own a Sprint device you should have no trouble bringing your own phone to your new Sprint prepaid carrier.
Sprint prepaid plans comparison
Carrier
Data
Network
Price
Tello 1GB plan
1GB
T-Mobile
$10/mo
US Mobile 5GB plan
5GB
T-Mobile
$15/mo

* FREE 10-Day Trial

Mint Mobile 10GB plan
10GB
T-Mobile
$20/mo
US Mobile 25GB plan
25GB
T-Mobile
$25/mo

* FREE 10-Day Trial

Mint Mobile Unlimited plan
Unltd
T-Mobile
$30/mo
Do you really need Sprint unlimited data?
The big three put a lot of effort - and advertising dollars - into convincing you that unlimited data plans are an absolute necessity. But are they?
You might be surprised to learn that Sprint unlimited plan customers use an average of 5 GB of data per billing cycle. You wouldn't buy three shoes, would you? You've only got two feet! Don't pay for more data than you use either.
You might be wondering how to figure out how much data you need. We make it simple and fast with our data usage calculator.
Sprint prepaid phones
You've probably noticed that smartphones keep getting more expensive each year. Even though all of the major carriers now offer no-contract plans, the device payment agreement for that brand new fancy flagship phone acts as a contract. So you still end up tied to the provider for at least two years.
Consider another alternative - a used or refurbished Sprint phone. Aside from the fact that it's a little bit ludicrous to spend more on a phone than you might spend on a nice TV (really nice), buying refurbished is a wise choice overall.
Sprint prepaid phone benefits
The thriving secondhand smartphone market means plenty of advantages for you as the consumer:
Savings of 50% or more off retail prices of top phones like the Samsung Galaxy S series
Great variety of trustworthy seller sites
Peace of mind perks like warranties and third-party insurance
Use our handy comparison engine to see the best Sprint cell phone deals.
Recap
If you're serious about saving 50% on your wireless service then it's time to embrace the prepaid revolution:
Choose the Sprint MVNO that suits your needs the best.
Pick a monthly plan that gives you plenty of what you need, and doesn't charge you for what you don't.
Shop used and refurbished phones and just say no to costly device installments.
Want to see just how much you can save over your current wireless carrier? Find out in a flash with our cell phone plan savings calculator!