How to switch to carriers & bring your own phone
Cheap cell phone carrier benefits
---
Best cheap Verizon carrier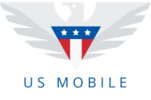 Unlimitedmins
Unlimitedtexts
Powered by: Verizon & T-Mobile
Verizon vs US Mobile Plan Comparison
Keep your Verizon phone, number & coverage: Save $780 per year
Carrier

Network Coverage

4G LTE Data

Price

Annual Cost

Verizon 4G LTE

Unltd*

$80/mo

$960/yr

Verizon 4G LTE

5GB

$15/mo

$180/yr

*Don't waste money on unlimited data - Avg. data usage is only 3-5GB
Savings
$65/mo
$780/yr
---
Best cheap T-Mobile carrier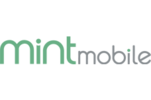 Unlimitedmins
Unlimitedtexts
T-Mobile vs Mint Mobile Plan Comparison
Keep your T-Mobile phone, number & coverage: Save $660 per year
Carrier

Network Coverage

4G LTE Data

Price

Annual Cost

T-Mobile 4G LTE

Unltd*

$70/mo

$840/yr

T-Mobile 4G LTE

4GB

$15/mo

$180/yr

*Don't waste money on unlimited data - Avg. data usage is only 3-5GB
Savings
$55/mo
$660/yr
---
Best cheap AT&T carrier
AT&T vs Pure Talk Plan Comparison
Keep your AT&T phone, number & coverage: Save $619 per year
Carrier

Network Coverage

4G LTE Data

Price

Annual Cost

AT&T 4G LTE

Unltd*

$75/mo

$900/yr

AT&T 4G LTE

4GB

$25/mo

$281/yr

*Don't waste money on unlimited data - Avg. data usage is only 3-5GB
Savings
$50/mo
$619/yr
---
Cheap prepaid phone plan features
Compare cheap phone carrier deals
| Carrier | Network | Minutes | Texts | Data | Price |
| --- | --- | --- | --- | --- | --- |
| | T-Mobile | Unltd | Unltd | 2GB | $11** Extra 20% Off with code: MSP20 |
| | T-Mobile | Unltd | Unltd | 4GB | $15** $45 for 3 Months Service |
| | Verizon & T-Mobile | Unltd | Unltd | 12GB | $20Free Starter Kit with code: MSPUSM |
| | T-Mobile | Unltd | Unltd | Unltd | $29.30** 25% Off for 6 Months |
| | AT&T & T-Mobile | Unltd | Unltd | 1GB | $7.50** 50% Off for 3 Months |
How to switch to a cheaper cell phone carrier
It's never been easier to switch. Let's break it down.
Customize your plan. Whether you're looking for a truly unlimited plan, or in the market for something more basic, choose a plan to suit your cell phone needs.

Prepare to make the switch. Make sure your old bills are paid up and your phone is unlocked. If you're getting a new device, transferring data from one to another is simple. Even if you're going from an iPhone to Android, and vice versa.

Set up your new plan. Keep your current carrier account open until your number has ported over. Once you're sure your new plan is up and running, cancel your old account. If you've got a new device with your Tello plan, it should be ready to use when it arrives. If you're bringing your own phone then you'll need to follow the instructions with the new SIM card kit that Tello will send to you in the post.
Bring your own phone & save
You need simple in your life. The great thing about MVNOs is that switching carriers is easy.
You need an unlocked phone (meaning your carrier has released it for use on another network). Once you've checked with your new provider about phone compatibility the rest is a breeze.
Most low-cost carriers simply provide you with a prepaid SIM card. You pop it into your mobile phone and follow the provider's instructions. Just make sure you don't cancel your current phone plan until you've ported your phone number over to the new carrier.
---
Carrier coverage comparison
Which prepaid carrier is best for you? That depends on which network has the best coverage in your area.
Whether you go with a GSM carrier (T-Mobile and AT&T) or a CDMA carrier (Verizon) you'll enjoy national coverage, just like with the major carriers.
Network performance ratings
| NETWORK | OVERALL | RELIABILITY | SPEED | DATA | CALL |
| --- | --- | --- | --- | --- | --- |
| | 95 | 96 | 94 | 96 | 94 |
| | 94 | 94 | 95 | 96 | 92 |
| | 86 | 88 | 82 | 89 | 82 |
Source: Rootmetrics
Carrier customer service comparison
Concerned that low-cost carriers won't have good customer service? Don't be, on average MVNOs score much higher customer ratings than the big networks as you'll see in the comparison chart below:
| CARRIER | TRUSTPILOT USER RATING |
| --- | --- |
| | 4.9 |
| | 4.6 |
| | 4.6 |
| | 1.5 |
| | 1.3 |
| | 1.2 |
Cell phone plan types
---
Guide to switching carriers
Here's a quick overview of the steps involved in changing mobile service providers:
Compare cell phone plans and choose a new carrier with features and plans that match your usage.

Check out the coverage map to be sure they have 4G LTE service in your home location and anywhere to which you travel frequently.

Check phone compatibility using an IMEI checker.

Make sure your old bills are paid up and your phone is unlocked.

Back up your phone so you don't lose photos, contacts, and other important info if you're changing devices.

Wait to cancel your old account until your phone number is ported over.
Considerations when switching carriers
---
Switch carrier deals FAQs
Can you switch cell phone carriers and keep the same number?
Yes absolutely. With MVNOs they make it easy to port your number across when you switch.
Do you have to switch SIM cards when you switch carriers?
When you switch carriers, you will need to change your SIM card to activate your new service. It won't take long, with low cost carriers you'll be up and running within a few days.
How long does it take to switch phone carriers?
Once you've chosen your carrier and plan, your SIM card will be posted to you along with your phone, if you've purchased one. Most MVNO carriers can get you up and running within a few days.
---
Recap
With a wide variety of carriers and plans now available it's really all about finding the plan that fits your usage so that you're not paying for more than you actually use.
Once you're finished with the above steps, all that's left to do is enjoy your lower cell phone bill!
| Carrier | Best for... | Mins | Texts | Data | Price |
| --- | --- | --- | --- | --- | --- |
| Tello | Best prepaid plan | Unlimited | Unlimited | 1GB | $10/mo |
| Mint Mobile | Best unlimited plan | Unlimited | Unlimited | Unlimited | $30/mo |
| Red Pocket | Best kids plan | 500 | 500 | 0.5GB | $10/mo |
| US Mobile | Best data only | 0 | 0 | 2GB | $10/mo |