T-Mobile cell phone service coverage
By Rob Webber - Last updated on
Getting ready to switch wireless carriers?
Don't do anything until you check out the following information on T-Mobile coverage and cheap cell phone plans on this network.
T-Mobile 4G LTE network
One of the first things you need to know before deciding on a mobile network is whether you'll get solid service in your location, as well as the places to which you may travel routinely.
T-Mobile has superior urban coverage and is also making improvements to its rural network. As the map below shows, there are some areas with weak or no coverage:
Minimal spotty areas throughout the Northeast, South, and Midwest
Larger areas of Idaho, Oregon, Nevada, and Washington
Stretches of the east, west, and northwestern areas of California
T-Mobile coverage map
T-Mobile network coverage comparison
Source: Rootmetrics
A report from OpenSignal, which crowdsources data on wireless coverage and reliability, showed that T-Mobile users get reception 93.1% of the time, just ahead of Verizon with 92.7%. The same survey also credited T-Mobile with the fastest average download speeds with 19.42 Mbps versus 17.77 Mbps for Verizon.
Get T-Mobile coverage without T-Mobile prices
So, you're probably under the impression that in order to get service on the fastest wireless network in the nation you've got to pay T-Mobile prices, right? Nothing could be further from the truth.
There's a simple way to save up to 50% on your cell phone bill - sign up with a Mobile Virtual Network Operator. T-Mobile MVNOs are simply smaller carriers who are powered by the T-Mobile network and sell it to you for a much cheaper rate. They can do this because they don't have huge marketing and infrastructure costs like the major carriers have.
Get the same reliable network without the high cost of the big guys. Even better, it's easy.
T-Mobile unlimited phone plans
T-Mobile vs Mint Mobile comparison
Keep your T-Mobile phone, number & coverage: Save $600 per year
Carrier
Network

Coverage

4G/5G

Data
Price

Annual

Cost
T-Mobile
T-Mobile 4G & 5G
Unltd*
$70/mo
$840/yr
Mint Mobile
T-Mobile 4G & 5G
10GB
$20/mo
$240/yr
*Don't waste money on unlimited data - Avg. data usage is only 3-5GB
Savings
$50/mo
$600/yr
Cheapest T-Mobile cell phone plans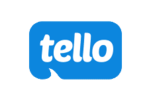 Unlimitedmins
Unlimitedtexts
---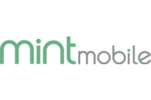 Unlimitedmins
Unlimitedtexts
---
---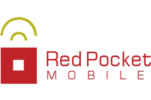 Unlimitedmins
Unlimitedtexts
Powered by: AT&T & Verizon
---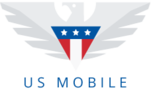 Powered by: Verizon & T-Mobile
T-Mobile MVNO benefits
There are multiple reasons to switch to the T-Mobile network by using a MVNO:
Better prices - save as much as half of your phone plan costs
Wireless service on the same 4G LTE network
No contracts and plenty of prepaid phone plan options
High customer service ratings
Fast and easy sign-up online
Best T-Mobile MVNOs
We've got a guide to the best T-Mobile MVNOs, but in the meantime here are a few examples of your options:
Mint Mobile
Sold in packages of 3, 6, or 12 months
Mint Mobile plans range from $15 to $30 per month
Choice of 4 GB to unlimited data plans
4G LTE & 5G data speeds on T-Mobile network
7-day money-back guarantee
Tello
Tello plans range from $5 to $49 per month
Wide range of custom data plans available
4G LTE & 5G data speeds on T-Mobile network
24/7 customer service
T-Mobile cell phone plans comparison
Network Coverage Comparisons
Not set on T-Mobile? We've compared all of the other major networks too:
T-Mobile coverage map FAQs
Does T-Mobile use Verizon towers?
No, they do not use the same towers. Verizon uses the CDMA network and T-Mobile uses GSM.
How good is T-Mobile coverage in my area?
Use our ZIP code checker at the top of this page to see if T-Mobile has good coverage in your area.
Is T-Mobile coverage as good as Verizon?
Verizon comes top for nationwide 4G LTE coverage, but T-Mobile beats Verizon with data speeds.
Is T-Mobile coverage bad?
T-Mobile comes in third behind Verizon and AT&T for nationwide 4G LTE coverage. But they come first for 5G network coverage.
Recap
T-Mobile MVNOs will not only save you money on your cell phone plan, they'll also help you save on your monthly smartphone bill by allowing you to bring your own device. Keeping your current phone is the most cost-effective solution, of course.
If you do want to upgrade to a newer model, there's no reason to drop $900 or more on the just-released flagship that's really not that different from the previous model. You can save a bundle of money by choosing a refurbished phone.