Ultra Mobile Reviews: Customer ratings & complaints
Is Ultra Mobile any good?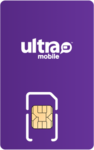 Customer Reviews
3.3
65 Ultra Mobile reviews
Read [NUM_USER_customer ratings] Ultra Mobile customer service reviews
The Best and for Cheap
Swapped from Cricket mobile to Ultra and I'm having a better time with Ultra. They have superior customer service and I can contact my friends in other countries. I would recommend Ultra to my friends and family.
Affordable and nice
Very affordable and comes with unlimited talk and text. Thanks Ultra
Ads sent me to Ultra
I saw lots of ads for Ultra Mobile on Pluto tv (iirc) and decided to give it a shot. It is a little more expensive than Mint Mobile but it's also much faster. I think I'll stick with it.
Ultra by T-Mobile
Has a good signal for a T-Mobile service. Worth every penny I paid for.
Mint's so much better
Ultra Mobile's garbage. It's a ripoff for the same service as Mint.
Pretty good
Sometimes data doesn't work but it's overall good. Does the job if you're traveling in the US.
An ULTRA good network
I really like Ultra Mobile. The SIM card is so easy to install and activate and you get fast internet and I get 5 bars no matter where I go. It saves me a lot of money too. I left Verizon for Ultra Mobile and I'll never look back.
Great!
UltraMobile offers great pricing for their plans. Easy to activate .
Works most of the time...
The Ultra Mobile app works most of the time but sometimes it stops working. The only fix is to uninstall and reinstall. When it works it works great.
A great value.
Ultra Mobile has great coverage for my phone for cheap and offers unlimited International Texting to over 80 countries which I absolutely need and love because I have a lot of family members outside the US.
---
Ultra Mobile Q&As
What is Ultra Mobile?
Ultra Mobile is an MVNO (also known as a Mobile Virtual Network Operator), offering prepaid plans at affordable prices. Operating on the same US networks you can save money without compromise.
What network does Ultra Mobile use?
The T-Mobile network powers Ultra Mobile.
Does Ultra Mobile have good coverage?
Ultra Mobile operates on the T-Mobile network, so there is coverage where T-Mobile is available.
Does Ultra Mobile have 5G?
Yes, Ultra Mobile has 5G at no extra cost, for use with a 5G compatible device.
How good is Ultra Mobile?
Ultra Mobile is a good option if you need international calling options.
Where can I buy Ultra Mobile SIM card?
You can easily pick up your Ultra Mobile SIM card online and have it sent straight to your door.
What phones are compatible with Ultra Mobile?
Most unlocked GSM phones or phones that use a SIM card are compatible.
Is Ultra Mobile GSM or CDMA?
Ultra Mobile works on the GSM network.
How much is Ultra Mobile?
Ultra Mobile plans range from around $10 a month up to $40 a month.
Is Ultra Mobile worth it?
Ultra Mobile can save you up to $600 a year on your cell phone bill, and with their prepaid plans there are no long-term contracts. They offer great unlimited nationwide talk options, so if this is important their plans could be worth checking out.
---
About Ultra Mobile
| | |
| --- | --- |
| Founded | 2011 |
| Headquarters | 1550 Scenic Avenue Suite 100 Costa Mesa, CA 92626-1420 |
| Employees | 51-200 |
| Customer service | (888) 777-0446 |