Verizon cell phone service coverage
By Rob Webber - Last updated on
Verizon has long enjoyed the first place position in almost every mobile carrier category there is.
According to data from RootMetrics, Big Red is the fastest, most extensive, and most reliable network in the United States.
I know what you're thinking - they're also the most expensive. That's true, but I'm going to show you how to get the best prices on cell phone plans without sacrificing the solid service you enjoy on the Verizon network.
First, though, let's take a look at the Verizon coverage map.
Verizon 4G LTE network
Verizon has long been known as the broadest wireless network in the U.S.
Even metrics that put them in second place, like the most recent OpenSignal report, show Verizon just a hair behind T-Mobile in terms of availability.
OpenSignal found that Verizon users get a 4G signal 92.7% of the time, compared to top performer T-Mobile at 93.1%.
Verizon coverage map
There are some areas with weak or no coverage:
Non-metropolitan areas of Alaska
Spots throughout the middle South and Northeast
Larger areas across the western US and along the west coast
Verizon network coverage comparison
Source: Rootmetrics
Get Verizon coverage without Verizon prices
As we mentioned at the start, Verizon isn't exactly known for cheap cell phone plans. That's okay though because you can still get a great rate on your Verizon network service.
Mobile Virtual Network Operators, known as MVNOs - sell service on the big guys' networks but at lower prices. They lease bandwidth from the major carriers so that they don't have the infrastructure expenses and, because they also spend much less on advertising, they can offer you discounted phone plans.
Verizon unlimited phone plans
Verizon vs US Mobile comparison
Keep your Verizon phone, number & coverage: Save $720 per year
Carrier
Network

Coverage

4G/5G

Data
Price

Annual

Cost
Verizon
Verizon 4G & 5G
Unltd*
$80/mo
$960/yr
US Mobile
Verizon 4G & 5G
15GB
$20/mo
$240/yr
*Don't waste money on unlimited data - Avg. data usage is only 3-5GB
Savings
$60/mo
$720/yr
Cheapest Verizon cell phone plans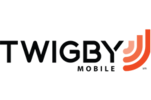 Unlimitedmins
Unlimitedtexts
---
---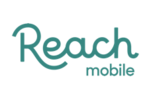 Unlimitedmins
Unlimitedtexts
---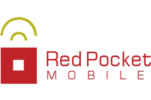 Unlimitedmins
Unlimitedtexts
Powered by: AT&T & Verizon
---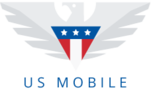 Powered by: Verizon & T-Mobile
Verizon MVNO benefits
Alternative carriers offer several advantages over the big guys:
Cheaper rates - save up to 50% or more.
The same reliable wireless network - your service will run on Verizon towers.
No contracts or commitments - leave whenever you want.
Great customer service - reach someone any day of the week and often 24 hours a day.
Simple to switch - everything is typically done online.
Keep your phone number.
Best Verizon MVNOs
We've got Verizon MVNOs covered for you. Here are a few examples;
US Mobile
US Mobile plans range from $10 to $45 per month.
Choose no data or unlimited data and everything in between.
4G LTE & 5G data speeds on the Verizon network.
24/7 customer service.
Ting
Ting plans vary between $10 to $45 per month.
Choose talk & text only or up to unlimited data.
4G LTE & 5G data speeds on the Verizon network.
Verizon cell phone plans comparison
Compare network coverage
Undecided on your wireless network? No problem, we've compared them all for you side-by-side:
Verizon coverage map FAQs
What is the best alternative to Verizon?
If you love the Verizon network, but not the prices, check out Verizon low-cost carriers. With these plans, you can save money on your cell phone bill but get the same coverage you love.
Does Verizon have 5G?
Yes. Verizon has nationwide 5G coverage in certain areas.
How good is Verizon coverage in my area?
You can check Verizon's coverage in your area by using our ZIP code checker at the top of the page.
Is Visible a part of Verizon?
Yes. Visible is an MVNO owned by Verizon. They offer one plan only, but at a cheaper price than buying directly from Verizon. Find out more about Visible.
Recap
Now that MVNOs offer service on the same networks you're used to, there's no longer any reason to pay exorbitant rates for cell phone plans.
The savings don't stop there, though. Consider buying a refurbished phone to take to your new carrier and save up to 50%.