Verizon Reviews
Verizon customer service ratings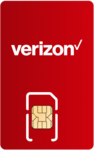 Read 0 Verizon user reviews
Former customer
Been with Verizon for 15 years. We switched yesterday. Have paid $199 a month for 2 unlimited lines. I wanted to add another line and see if there were any deals. I have fam who have plans with other carriers and they pay much less for the same thing we have. After waiting an hour, the rude salesperson was not interested in our business. $45 for 2 lines + $41.99 for unlimited and $55 for third w/hotspot and $41.99 unlimited. I walked out. Went across the street to Xfinity and got 3 unlimited 4/5G lines + hotspot for $100.
See ya Version! You will not be missed.
Shameful No respect for loyal customer.
Been with Verizon 20 years. I'm a RN and when I asked about the healthcare worker discount was told I don't qualify because I've been a customer so long I already get cheaper rates
Customer service is Awful
You will have to wait 45 to 50 minutes before you can talk to anyone. Online chat is slow. Waiting for a response is like watching paint dry. I get no bill even though I have not signed up for wireless. Online billing does not give you a breakdown. Was supposed to be getting a military discount but their website says I am not. Worst company I have ever dealt with. Live three miles from their tower but get poor or no signal. Go to another provider.
Abuse, lies, doublespeak
Try buying new phones from them as a 20 year customer. All the billing details get conveniently messed up with Verizon. No matter how sweet and helpful their tech / billing/ and customer support team act after hours of time spent on the phone with them... They don't document anything or follow w thru with what they promised. You have to fight for it.Their Frontline teams at their Verizon retail stores can be sweet but deceptive,. But the management has been unprofessional and even abusive when your transaction with them isn't a commissioned sale to their profit.Sadly, it's not improving.
Awful service do not recommend
Promotion offered when we bought for phones. 8 months later they state not honoring BOGO free, customer service awful, different answer everything. Find anyone but verizon
Worst customer service ever!
Waiting on hold for 3 hours to talk to customer service Everytime I call. Straight talk and us cellular are 100 times better. I'm going back to straight talk. Bye Verizon
Service is great but customer service is horrible
The companys' policys' make it imposible for their employees to solve any problem .
All a person with a problem can do is waste their and the employees time in person or on the phone after long long wait . They also do not tell you what in advance what to do to avoid a problem .
Don't do it
I traded in a device saying I would get 700 for my device I only got 450 and it was a Perfect 6.5 screen iPhone the 450 is broke down into a year payments added to my account that's what they don't tell you it should automatically all come out at once they also had me return a phone to Apple that I had paid out right stating buy it from them and I would get it cheaper with the trade-in and a new line of service $450 rebate that I never ever received don't believe everything you hear
Verizons customer service is mostly non-existant.
I have a elderly mother that likes to have a cell phone available for emergencies but when her phone broke, we found out that we can't replace the phone or cancel the service because she doesn't remember her pin number. We have been on the phone all day with Verizon and we went to three Verizon stores to repair or purchase a new cell phone but nothing can be done because the Pin can't be reset or changed.. My elderly mother is still receiving bills from Verizon for a cell phone that doesn't work. Its very frustrating and we have been on hold most of the day.
Wow what a joke
This company is a total joke