The best SIM card for alarm systems in June
If you're looking for a way to monitor your home from anywhere, invest in a smart security system. You can get a home security alarm that works in conjunction with your smartphone to make keeping an eye on your place easy.
Whether you'd like a security system for staying safe on occasion or around the clock, you'll have everything you need to make sure your home is secure once it's connected and ready to go.
You may need a SIM card to achieve this complete connectivity, so learn more about this handy tool below to keep your family safe and sound.
Alarm SIM plans comparison
| Carrier | Network | Minutes | Texts | Data | Price |
| --- | --- | --- | --- | --- | --- |
| | T-Mobile | 0 | 0 | 1GB | $4.50** 25% Off for 6 Months |
| | Verizon & T-Mobile | 0 | 0 | 2GB | $10Free Starter Kit with code: MSPUSM |
| | AT&T | 0 | 0 | 5GB | $25 |
| | T-Mobile | 0 | 0 | 2GB | $7.50** 25% Off for 6 Months |
| | Verizon & T-Mobile | 0 | 0 | 4GB | $15Free Starter Kit with code: MSPUSM |
AT&T alarm SIM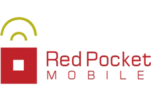 Verizon alarm SIM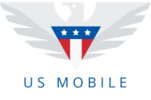 Powered by: Verizon & T-Mobile
T-Mobile alarm SIM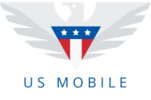 Powered by: Verizon & T-Mobile
Sprint alarm SIM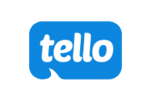 GSM SIM card for alarm system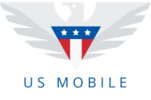 Powered by: Verizon & T-Mobile
What is an alarm SIM Card?
A SIM card, which stands for Subscriber Identity Module, is a small chip you insert into a device to connect it to a cellular network. Because a SIM card will work in a similar way for an alarm system as a mobile phone, utilize one in your security system to let it function as a communication device.
You can use a GSM SIM card, which is a part of the GSM network, to join a cellular network by sliding it into the SIM card slot on your alarm system. Given that the GSM SIM card runs on the GSM network, you'll have the choice between a 2G, 3G, and 4G network, where you'll pay a monthly fee to connect your alarm system and portable devices.
SIM cards for alarm systems
If you need to connect your alarm system to a cellular network in the same way you would your mobile phone, you'll need to buy a SIM card and pay a monthly fee for this service. SIM cards can do more than store your phone number, for they also hold information about your mobile carrier, contract and more.
Whether you opt for a prepaid SIM card or one with a plan, your alarm system will be able to function on your cellular network by using this technology. You'll need an alarm system SIM card to get the most out of your alarm kit, so think of these devices like mobile phones when creating a wireless home security system your family can depend on.
Once you activate your alarm system SIM card and insert it into your device, you'll have a security system connected to the internet. This type of wireless burglar alarm can use tools like a motion sensor, smoke detector, security camera or more to surveil your property.
With the guarantee of an alarm system that's running at all times, you'll feel comfortable knowing that your burglar alarm can use features like a motion detector to notify you of any issues. You can use an alarm system that will send a text message or one that works off of data to give you updates, so these easy-to-use features will be ready to go once you connect it with a SIM card.
Best alarm SIM card FAQs
Who is the best alarm monitoring company?
It depends on what you're looking for from your home alarm system, but ADT, Frontpoint, and Vivint are popular.
What is the best smart alarm system?
Some of the favorites are Yale Sync smart home alarm, Ring alarm security kit, and Abode smart security kit.
How does a GSM alarm system work?
A GSM alarm system is connected to the GSM cellular network, so it works as a wireless home alarm system.
Recap
Because SIM cards enable features like talk, text, and data for other devices, you can use them to connect your smartwatch, GPS tracker, tablet, and more.
You'll often need a service provider to enjoy the highest level of connectivity across all of your devices, so, once you choose a carrier like the T-Mobile network, you can work out an affordable monthly plan that fits your alarm system and other electronics.
With an alarm system that's armed and connected 24/7, you'll feel safe and sound, so shop brands, products and pricing to find the right one for you.