Best cheap prepaid phone plans in April
Cheap prepaid carrier benefits
A Mobile Virtual Network Operator - or MVNO for short - is the best for providing a cheap prepaid phone deal.
We love MVNOs because they are powered by the big networks - Verizon, AT&T, and T-Mobile. So you can still get the same network coverage that you've come to know and love but at much cheaper prices. And with these prepaid carriers, there's no commitment or no early termination fees. This gives you flexibility and extra dollars in your pocket.
This is why we think it's a no-brainer:
National coverage from the four major networks

Fast 4G LTE and 5G data speeds

No big monthly bills

Keep your existing phone and number

Customize your plan - no more paying for what you don't need

Simple sign up, hassle-free to switch

No unnecessary and expensive phone upgrades

No annoying commission-hungry salespeople

No confusing contracts or hidden fees

No overpaying for unlimited data you don't need
Cheap prepaid phone plans comparison
| Carrier | Network | Data | Price |
| --- | --- | --- | --- |
| | T-Mobile | 1GB | $10 |
| | Verizon | 3GB | $15** 50% Off for 3 Months |
| | AT&T | 4GB | $18.75** 25% Off for 3 Months |
| | T-Mobile & Verizon | 5GB | $20** $5 Off for 6 Months |
| | T-Mobile | Unltd | $30** $90 for 3 months Service |
Cheapest T-Mobile prepaid plan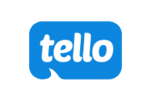 UnlimitedminsUnlimitedtexts
T-Mobile vs Tello Plan Comparison
Keep your T-Mobile phone, number & coverage: Save $600 per year
Carrier

Network Coverage

4G LTE Data

Price

Annual Cost

T-Mobile 4G LTE

Unltd*

$60/mo

$720/yr

T-Mobile 4G LTE

1GB

$10/mo

$120/yr

*Don't waste money on unlimited data - Avg. data usage is only 3-5GB
Savings
$50/mo
$600/yr
See more: T-Mobile prepaid plans
Cheapest AT&T prepaid plan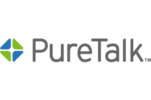 UnlimitedminsUnlimitedtexts
AT&T vs Pure Talk Plan Comparison
Keep your AT&T phone, number & coverage: Save $619 per year
Carrier

Network Coverage

4G LTE Data

Price

Annual Cost

AT&T 4G LTE

Unltd*

$75/mo

$900/yr

AT&T 4G LTE

4GB

$25/mo

$281/yr

*Don't waste money on unlimited data - Avg. data usage is only 3-5GB
Savings
$50/mo
$619/yr
See more: AT&T prepaid plans
Cheapest Verizon prepaid plan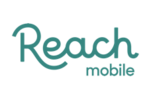 UnlimitedminsUnlimitedtexts
Verizon vs Reach Mobile Plan Comparison
Keep your Verizon phone, number & coverage: Save $645 per year
Carrier

Network Coverage

4G LTE Data

Price

Annual Cost

Verizon 4G LTE

Unltd*

$80/mo

$960/yr

Verizon 4G LTE

3GB

$30/mo

$315/yr

*Don't waste money on unlimited data - Avg. data usage is only 3-5GB
Savings
$50/mo
$645/yr
See more: Verizon prepaid plans
---
Cheap prepaid plan features
4G LTE data speeds: Since MVNOs operate on the big four cellular networks you'll pay less without sacrificing speed. More and more are adding 5G coverage all the time so you can expect high-speed data.

Unlimited talk and text messaging: Finding a new unlimited plan has never been easier. Virtually all small carriers include unlimited text and calls in their plan options. Compare cheap talk and text plans with or without data.

International calls to Canada and Mexico: International calling is a must for many people. Luckily MVNOs offer some of the best international phone plans, with free calling to certain countries like Canada and Mexico, and discounted rates on others.

Multiline discounts: Low-cost carriers also offer some of the cheapest family cell phone plans, with multiline discounts.

Wi-Fi calling: This feature is handy when you're out of your service area, allowing you to make calls over the internet instead of on your cellular connection.

Tethering/hotspot data: Many low-cost carriers allow you to use your phone as a hotspot. Pick an MVNO with the best mobile hotspot plans so you can share your mobile hotspot data with other devices.

HD video streaming: Just like the big guys, some MVNOs offer HD video streaming and some don't. Read the fine print to find the option you want.
Prepaid carrier customer service
Concerned that low-cost carriers won't have good customer service? Don't be, on average MVNOs score much higher customer ratings than the big networks as you'll see in the comparison chart below:
| CARRIER | TRUSTPILOT USER RATING |
| --- | --- |
| | 4.9 |
| | 4.6 |
| | 4.6 |
| | 1.5 |
| | 1.3 |
| | 1.2 |
Pros and cons of cheap prepaid phone plans
Pros
Contract free: month to month with no commitment for a prepaid phone plan. No contracts or credit checks so if you're not happy you can leave at any time.

Plans to fit you: pay only for what you need and find a customizable plan that fits. You can choose your minutes, texts, and data allowance along with any additional features like international calling, additional lines, and mobile hotspot.

Cheaper plans: low-cost carriers help you save money by offering you network coverage from one of the big three, but at a more affordable price. Being online-only means they don't have the overheads of physical stores so they can pass on the savings to you.
Cons
Deprioritization: during busy periods you may find your data speeds are slowed to avoid congestion.
What to look for when comparing plans
With such a wide variety of plans, it can be overwhelming looking for your ideal one. That's where Money Saving Pro can help.
We break down the information with the most up-to-date industry knowledge. And we've built tools to help you understand how you use your phone to give you a clearer picture of what features you really need.
Here are some things to weigh up when comparing the cheapest prepaid phone plans.
Coverage
Coverage is individual. Maybe you love your current provider's coverage or you're looking for more. Alternative carriers run on the same network as the big three, so switching doesn't mean losing quality service.
If you're looking to find a better network you can check your coverage with our ZIP code checker to find out whether T-Mobile, Verizon, or AT&T have the best coverage where you live.
Whichever network is best for you there are a variety of low cost carriers powered by the same towers offering cell phone plans at half the price.
Data allowance
Working out the amount of data is one of the first things to do, especially if you're looking to save money. You can choose to pay more for unlimited data or save with a set data plan.
If you commonly spend time streaming HD video, using your phone as a mobile hotspot or browsing the internet you'll want to opt for a higher data allowance. Many low cost carriers offer unlimited plans including US Mobile and Mint Mobile to name a few. However, we're not fans of unlimited data plans as we don't really think it's needed.
On average we use around 3 to 5GB of data per month. You can use our data calculator to estimate your monthly usage to see if you can save even more by opting for a set data plan.
Perks and add ons
You'll still find plenty of perks and exclusive offers with cheaper carriers. Some carriers offer sign-up discounts or bonuses, multi-month discounts, and international calling and roaming in certain countries. Many of the plans include unlimited talk and text as standard.
Number of lines
Are you looking for more than one line? While the big three use multi-line deals to advertise their cell phone plans at a lower price, alternative carriers already offer great value.
Individual plans with low-cost carriers provide affordable options, but many of these carriers also offer multi-line discounts, providing a discount for each additional line added. So if you're looking for a family plan with plenty of options, you'll be able to find your perfect one.
How to pick the right plan
If you're still unsure we've broken it down even further. There's no single best plan when it comes to prepaid phone plans, but there are plenty of checks you can do to find the best one for you.
Look at how you use your phone
A great place to start is to think about how you use your phone and what you need. If you spend most of your time streaming Netflix, using your mobile hotspot, or watching videos on YouTube you'll benefit from a higher data allowance. Or if you just use your phone for browsing the internet you could save money with a set data plan.
If you need a phone for emergencies or for only calls and texts then a basic plan is a great choice.
What's your budget
How much do you want to spend on your cell phone bill a month? MVNOs offer the best value for money with the same benefits as a plan from one of the major networks, plus still providing the same quality coverage.
Unlimited data isn't for everyone
We're not the biggest fans of unlimited data, as we believe in transparency and only paying for what you need. On average we only use around 3 to 5GB of data a month so it's worth checking your estimated data usage.
If unlimited data is what you want Mint Mobile, Tello, and US Mobile have some great value deals. However be sure to check the small print, as unlimited never really means unlimited. You'll have a set data limit that once reached, although they'll be no overage charges, your data speeds will be slowed significantly.
Best is personal
There's no one size fits all when it comes to cell phone plans. For some, international calls are non-negotiable. For others, it could be a family plan with four lines and plenty of high-speed data.
Switching to a prepaid carrier
It's never been easier to switch. Let's break it down.
Customize your plan. Whether you're looking for a truly unlimited plan, or in the market for something more basic, choose a plan to suit your cell phone needs.

Prepare to make the switch. Make sure your old bills are paid up and your phone is unlocked. If you're getting a new device, transferring data from one to another is simple. Even if you're going from an iPhone to Android, and vice versa.

Set up your new plan. Keep your current carrier account open until your number has ported over. Once you're sure your new plan is up and running, cancel your old account. If you've got a new device with your Tello plan, it should be ready to use when it arrives. If you're bringing your own phone then you'll need to follow the instructions with the new SIM card kit that Tello will send to you in the post.
Things to figure out before you switch
How much data, voice and text messages do you need? Keep track of what you use for one month, then tailor a plan to your needs. Low-cost carrier plans give you more flexibility. If you need more or less of anything, change your plan.

Are you bringing your own phone? If you are, check which carriers are compatible.

Are you looking for a new phone and sim deal? Find out which MVNO gives you the best coverage in your area, then browse their new handset plans.
With a prepaid service you choose your package and pay at the start of the month. Operating on a monthly billing cycle with some carriers offering discounts if you opt for autopay. Before signing up just be sure to check the carrier's website as some include taxes and fees in their prices - but some don't.
Cheap prepaid phone companies list
Cheap prepaid phones
So what if you do want to upgrade your phone? It's all good - with a prepaid carrier you can save a ton of money by choosing one of a couple of great money-saving options:
Buy a new phone from the carrier: More and more MVNOs are offering a selection of affordable phones. Some even give you the choice of making device payments instead of paying all at once. We've gathered the best cell phone deals for you to compare all in one place.

Buy a refurbished cell phone: If you'd rather own your phone outright, compare refurbished phone deals to save over 50% on top models in great condition.
Compare the cheapest prepaid phone prices
| Phone | AT&T | Verizon | T-Mobile | Unlocked |
| --- | --- | --- | --- | --- |
---
Recap
Skip rising costs of cell phone plans with the big four carriers. There are so many cheap prepaid carriers emerging in the wireless industry. Providing alternative cell phone plans that save you hundreds of dollars a year.
With so many prepaid cell phone plans it's never been easier. No forfeiting the coverage you love. Providing you with the freedom and flexibility to change your plan if it doesn't work for you anymore.
They keep it simple and straightforward. No contracts and no hidden costs. Check out a variety of cheap prepaid phone plans to tailor to your needs.
MoneySavingPro methodology
We're here to bring transparency to telecoms, putting power back in your hands. This guides everything we do.
We've got high standards. We use our industry expertise to find carriers that reach these standards. We all deserve the best value for money, choice and customer experience.

We care about accuracy. MoneySavingPro is run by cell phone geeks and money saving obsessives. Our content team researches everything thoroughly so that information you read here will give you the whole picture. Everything we do is backed up by the data.

We keep things simple. It's our job to break down what you need to know, so you can make informed choices.
| Carrier | Best for... | Mins | Texts | Data | Price |
| --- | --- | --- | --- | --- | --- |
| Tello | Prepaid | Unlimited | Unlimited | 1GB | $10/mo |
| Mint Mobile | Unlimited | Unlimited | Unlimited | Unlimited | $30/mo |
| Reach Mobile | Family | Unlimited | Unlimited | 3GB | $30/mo |
| Boost Mobile | 5G | Unlimited | Unlimited | 2GB | $10/mo |
| Ting | Talk & Text | Unlimited | Unlimited | 0GB | $10/mo |
| Twigby | Seniors | 300 | Unlimited | 1GB | $16/mo |
| Red Pocket | Kids | 1000 | Unlimited | 1GB | $10/mo |
| Pure Talk | Individuals | Unlimited | Unlimited | 4GB | $25/mo |
| Gen Mobile | International | 300 | Unlimited | 1GB | $9/mo |
| US Mobile | Data only | 0 | 0 | 2GB | $10/mo |