What Does Data Roaming Mean?
There's one dilemma still plaguing some mobile phone users: how to avoid data roaming charges.
What still prove to be a challenge for customers are roaming charges that are incurred outside of the United States. You definitely want to avoid international roaming charges, which can bloat your phone bill in a hurry. I'm going to walk you step by step through the major cellular providers' roaming policies, as well as exactly what to do about it.
What Is Data Roaming?
Data roaming, or being outside your cellular network's calling area, is becoming an issue of the past in regards to calling and using data within the United States. Continents like Europe have already cleared the final hurdle for ending roaming charges (according to Reuters), and many U.S. wireless carriers will not charge you for roaming outside of your network as long as you remain in a domestic area.
Data Roaming Definition
As mentioned briefly earlier, roaming is the continued usage of data (or voice) once you are outside of your service provider's coverage area. In other words, it's what allows you to have internet access and perform activities like check e-mail, use social media, and browse the app store no matter where you are.
Data Roaming Charges Can Cost You A Lot
It's important to note that there are two types of roaming: domestic roaming and international roaming. Domestic roaming is typically free, and your mobile operator may give you a certain allotment of data before you're shut off. However, it's international roaming charges that are your phone bill's enemy. In fact, as of 2015 and according to Juniper Research via Conde Nast Traveler, international data roaming fees for all consumers are on track to generate $42 billion in revenue for wireless carriers in 2018. That's a lot.
According to Rick Steves' Europe traveling site, if you rely on your service provider's normal plan, you may face average charges of roughly $1.50 per minute for voice calls, 50 cents to send each text message, 5 cents to receive a text message, and $20 to download a single MB of data.
Read More: How Much Data Do You Need?
How to Avoid International Roaming Charges
Let's face it: you're going to be hit hard if you travel internationally without a specific international package. Not only are the roaming rates expensive, but you can easily incur overage charges simply by answering a phone call or leaving a voicemail message, so you need to be aware of your mobile usage outside of the U.S. A Wall Street Journal article has gone so far as to highlight a flight attendant's tale of how he made just a few calls to New York during his vacation in the Dominican Republic, only to later discover that he racked up a $400 phone bill.
Read More: Looking for ways to save on international calling? We have a guide on how to make cheap international phone calls.
There are a few ways to avoid international roaming charges, depending on your device, but here are just basic ways for you to avoid data roaming charges:
Make Sure to Research Your Carrier's Roaming Policies and Plans
Though we're going to do the legwork for you as far as the big four mobile operators, you'll still want to keep your cell phone carrier's plans in mind with regards to roaming. So be sure to either contact your network provider or research the roaming policies and rates online.
Monitor Your Mobile Data Usage
You'll be able to monitor your mobile data usage with several programs. You can rely on the built-in data usage monitor in your mobile phone settings, or you can rely on the data usage monitor of your provider network's official app (if there is one). One particular third-party app that helps you monitor your usage is My Data Manager, which is free of charge and is compatible with mobile devices using Android and iOS.
Utilize Airplane Mode
You can do so much with Wi-Fi. Airplane mode will turn off cellular and data radio as you're traveling abroad. You'll still be left with wireless access so you can avoid roaming data charges at the very least. With Wi-Fi, you can use virtual phone services (VoIP) like Google Voice or Skype. This way you can make phone calls via Wi-Fi even in airplane mode.
Some Third-Party Apps May Turn on Data Roaming
Keep in mind that there are some apps out there that will ignore your current settings and automatically turn on data roaming. You may end up accruing a hefty amount of data as a result, so be sure to check your app settings. To do so on the iOS, tap on Settings, go to Cellular and then scroll down to Use Cellular Data For. You can then find out what apps will use cellular data, which you can switch on or off.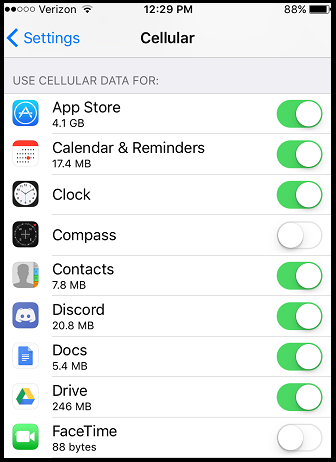 For Android, you can open the Settings function and then tap on Data Usage to see a list of your Android apps. You can then tap the app and switch either on or off the "Restrict App Background Data" setting.
Turn off Data Roaming
You can simply turn off data roaming. I'll provide you with all of the details in another section.
Use Apps to Reduce Data
If you're on iOS, you can use apps like Onavo Extend, which help minimize your usage. Onavo Extend intercepts data before it reaches your phone and compresses it so less is used.
Purchase the Carrier's International Package
Some network providers will offer an international package for an additional fee, which will allow you to save money as you will be able to call and text, plus use data (depending on the package) without racking up any exorbitant roaming fees.
Leave Your Phone at Home
If you're worried about racking up a ton of data, you may want to instead leave your phone home and rely on a rental or loaner phone for international travel. Several carriers, such as Verizon, offer loaners and rentals for your international needs. You can also rely on certain international cell phone rental sites, such as One SimCard or CellularAbroad.
Pro Tip: Watch your app usage - if you normally use programs like WhatsApp Messenger to talk to distant friends and family, avoid these while traveling. WhatsApp Messenger and others like it eat up data via internet connection if you're out of the country.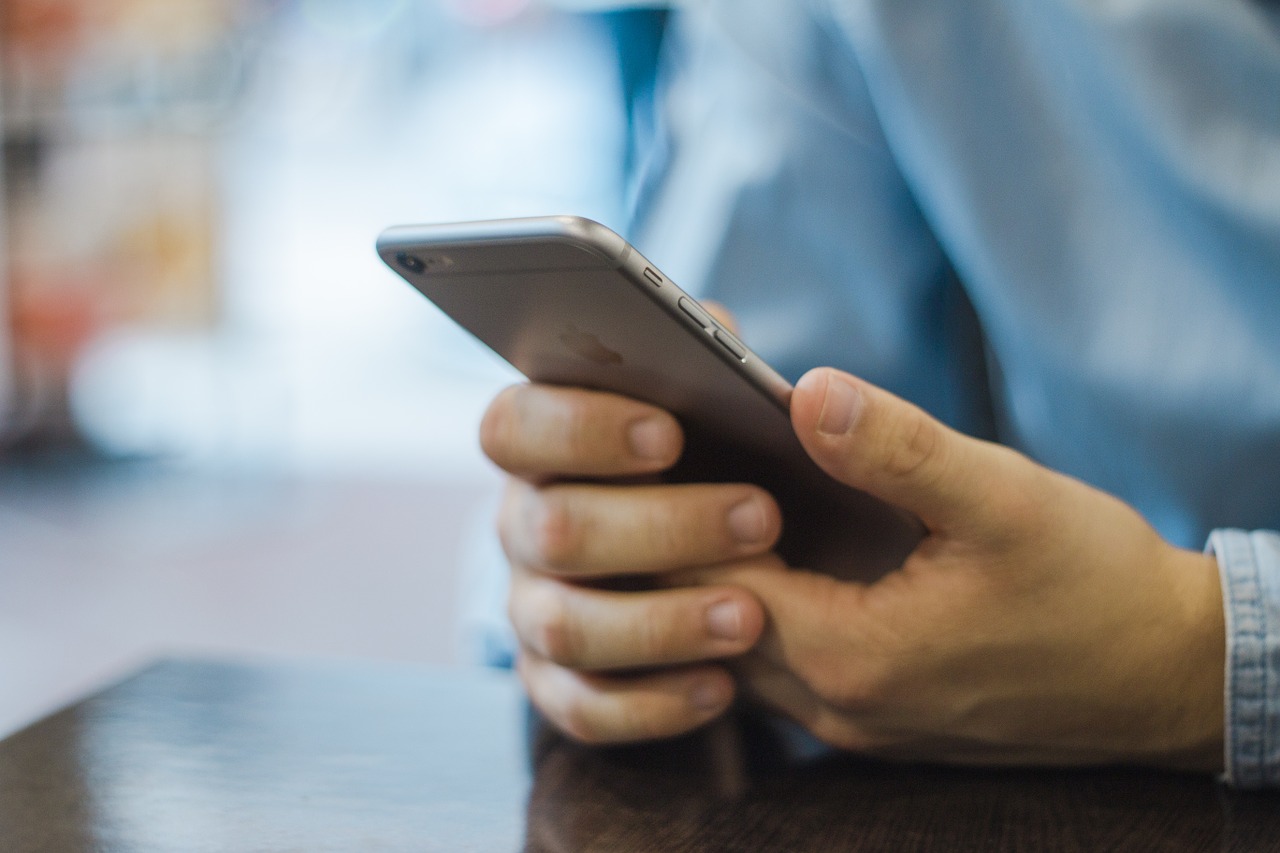 How to Turn Data Roaming On and Off
Now: how to avoid data roaming charges by turning off data roaming. Below you'll find out how for both the iOS and Android systems.
iPhone
To turn off the data roaming setting:
1. On your home screen, access the settings: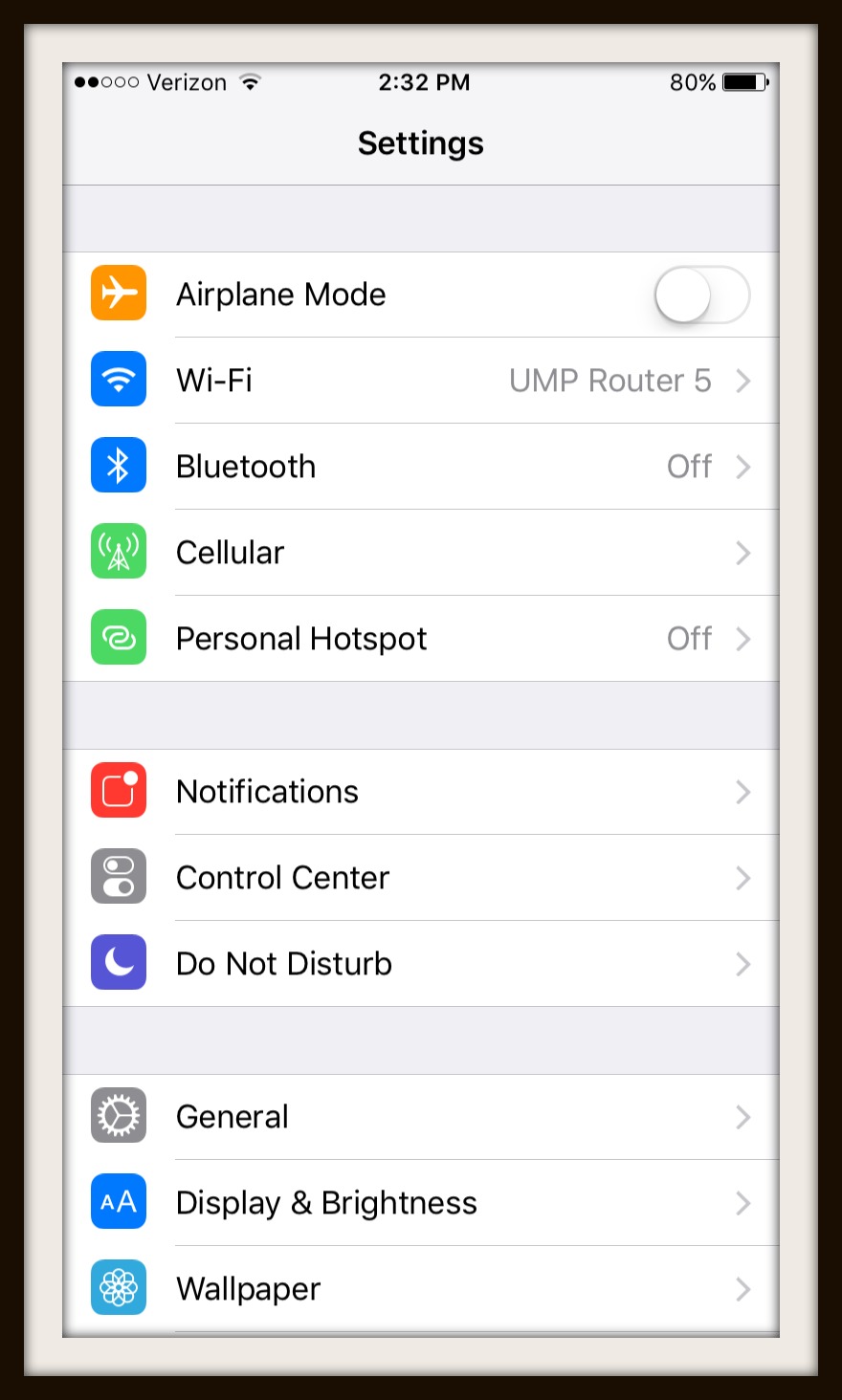 2. Tap on Cellular: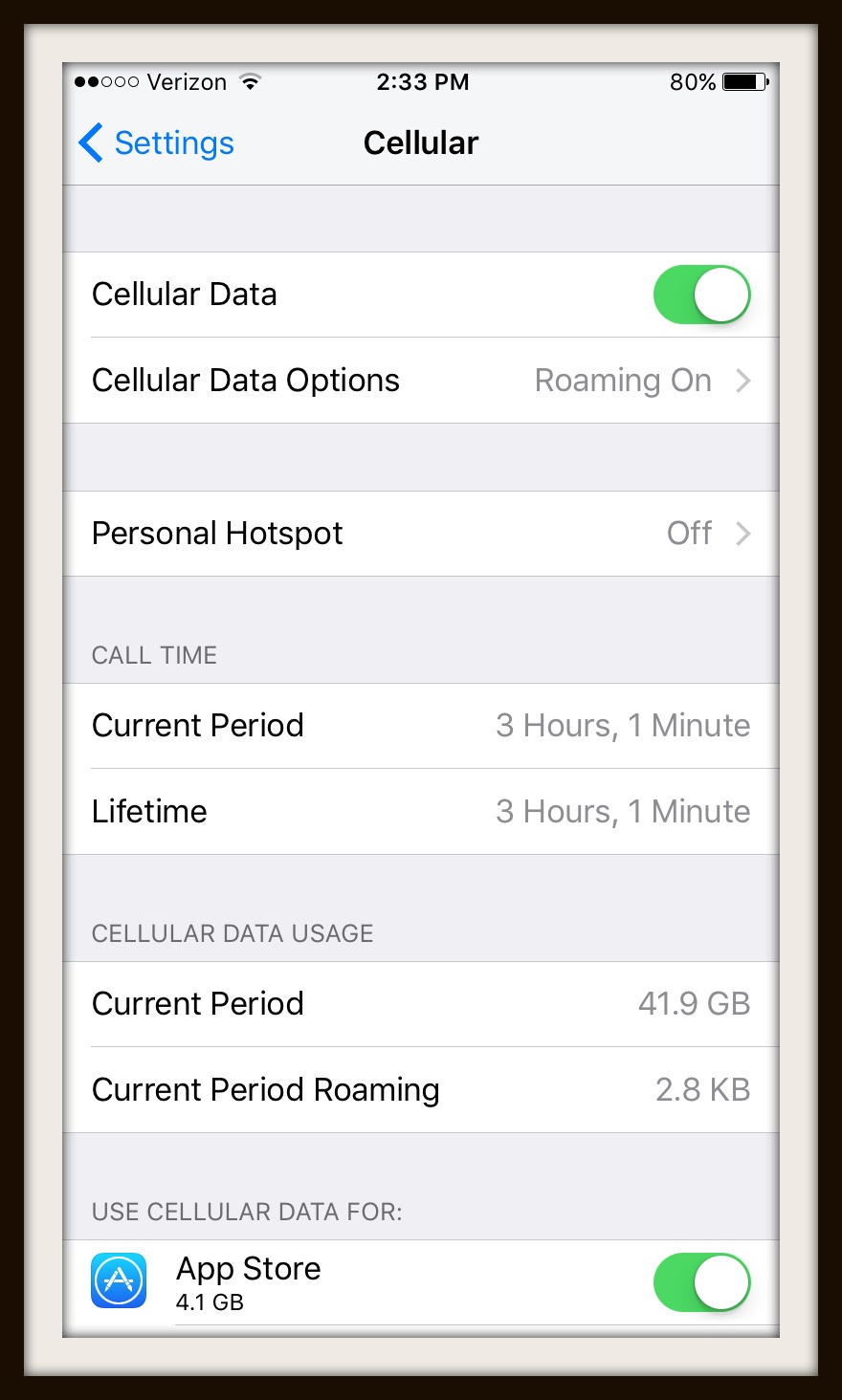 3. Then switch the data roaming slider from on to off: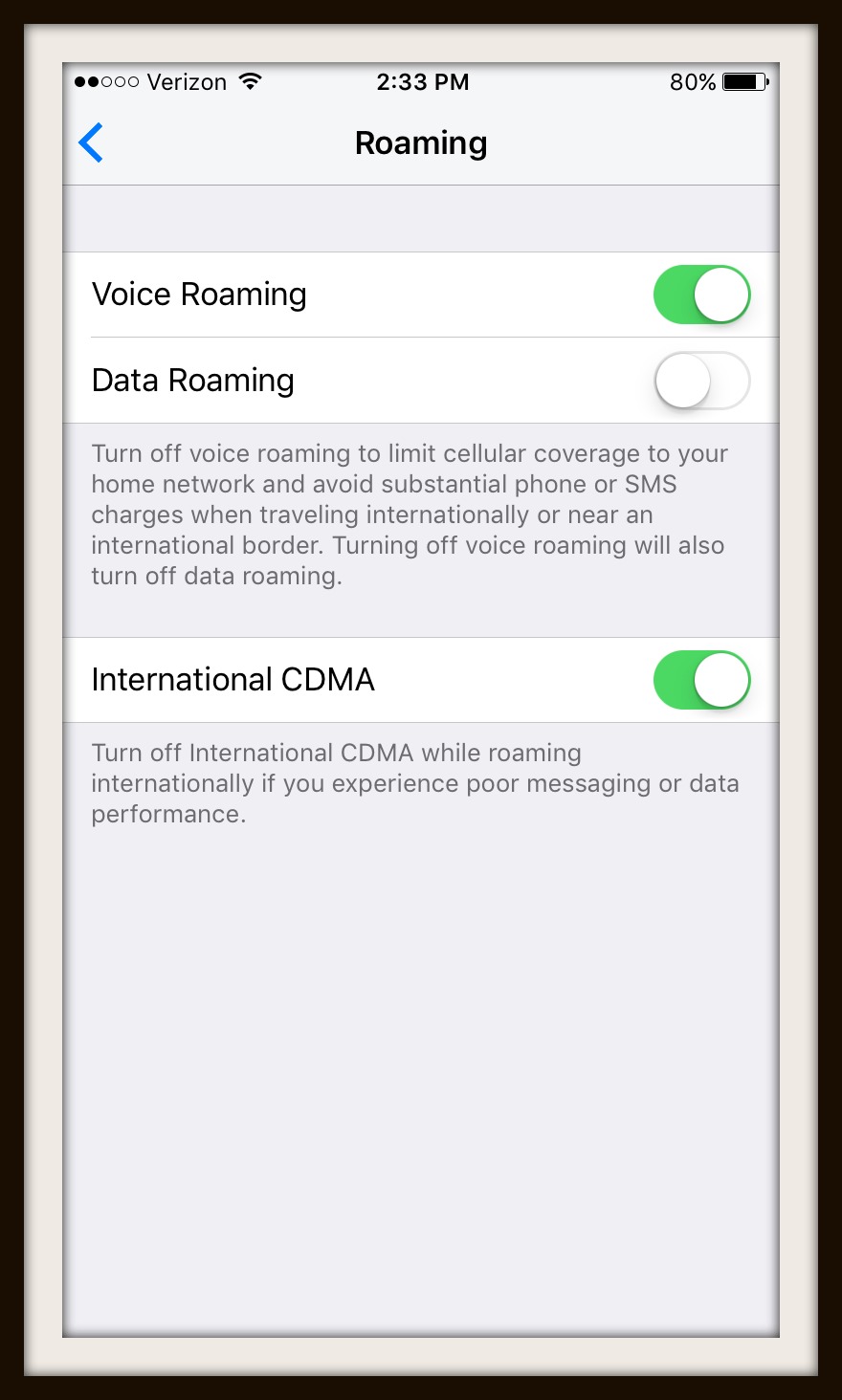 The bad news: with this method, you won't connect to any data networks outside of the United States. No internet connection means you can't check e-mail, keep up with social media, or download from the app store. However, you can still call and text in order to communicate.
Android
You can turn off data roaming on Android by doing the following:
1. Access Settings from your home screen: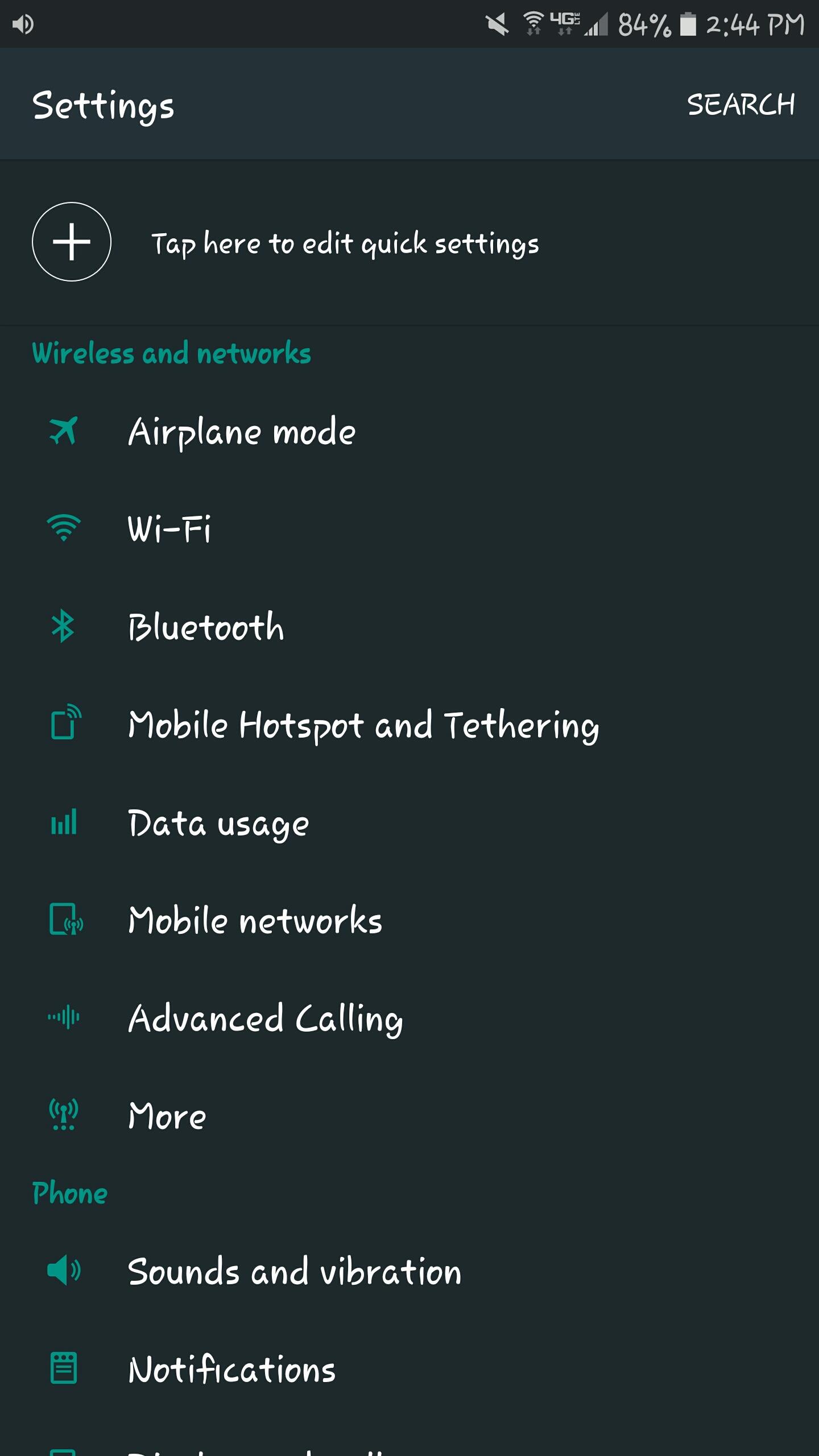 2. Tap on mobile networks: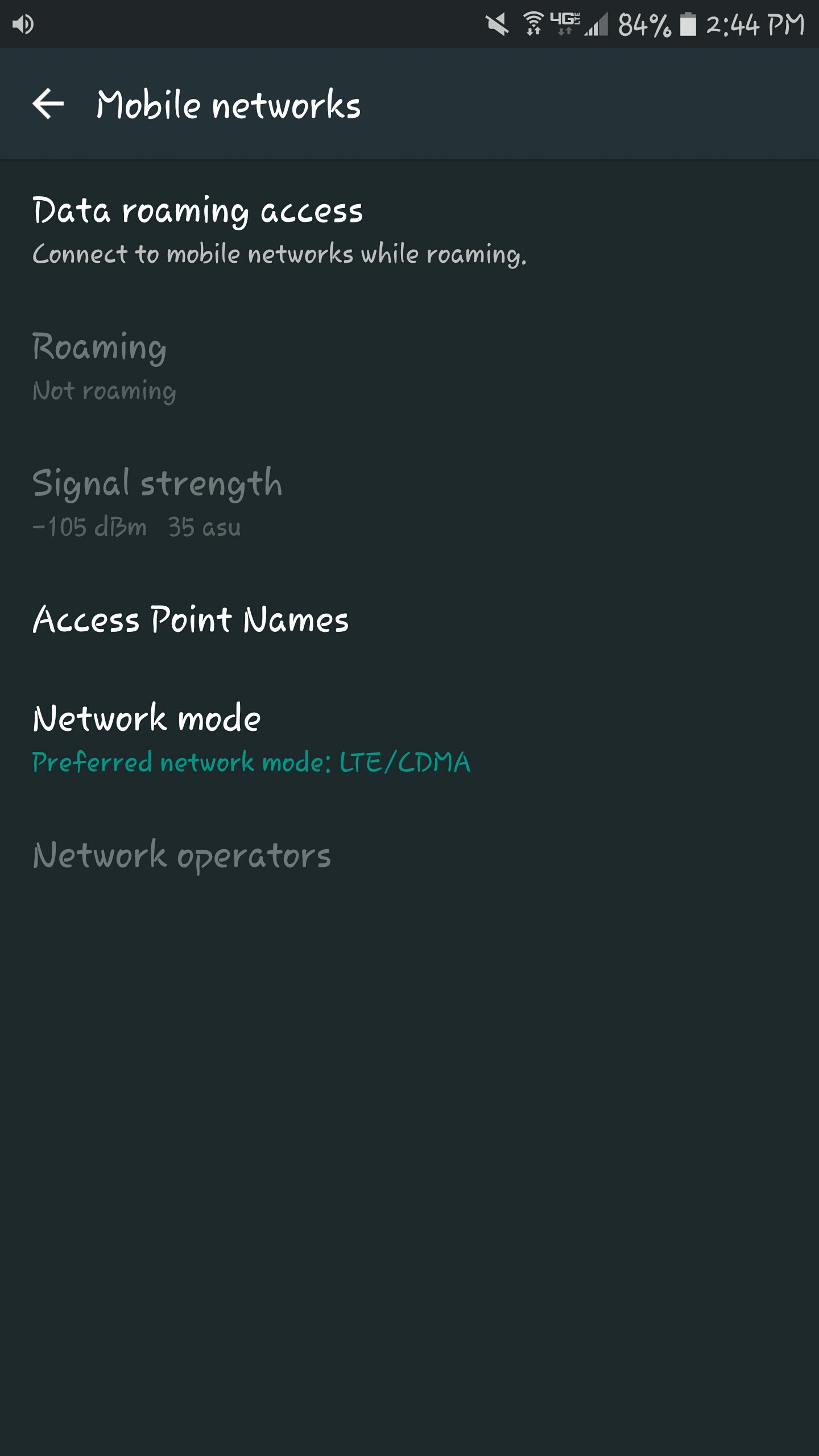 3. Tap on data roaming access: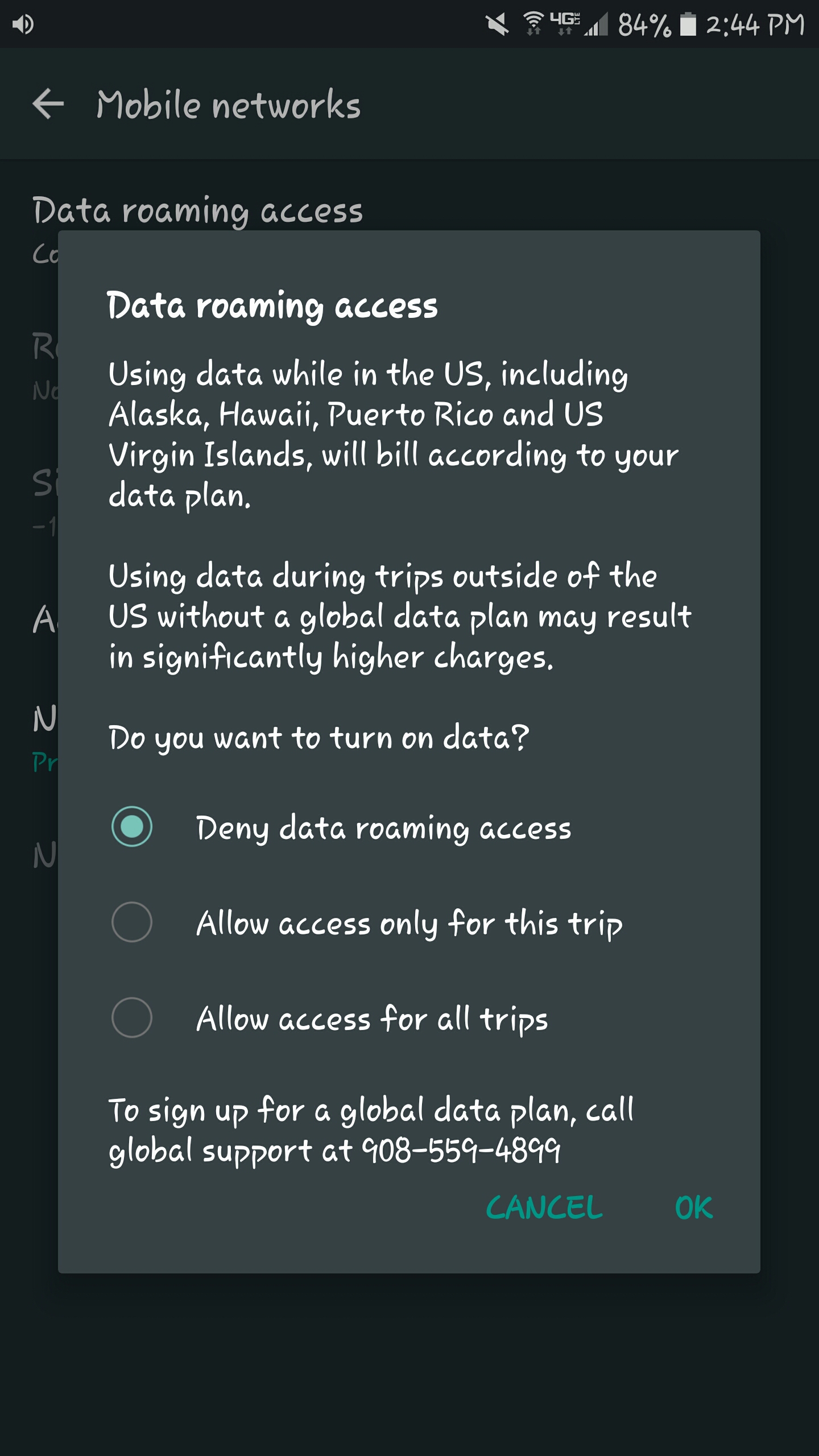 4. From there you can select one of the following:
Deny data roaming access (default)
Allow access only for this trip
Allow access for all trips
T-Mobile International Roaming Charges
T-Mobile international roaming charges are almost non-existent, which is a major plus for this cellular network.
First: there are T-Mobile international roaming plans. Even better: this provider network gives you unlimited data and texting in over 140 countries and destinations at no extra charge in its Simple Choice and T-Mobile ONE unlimited plans.
However, with T-Mobile ONE, you can upgrade to its Plus International package, which grants you unlimited international calling to landlines in over 70 countries and mobile numbers in over 30 countries, as well as unlimited 4G LTE mobile hotspot use.
T-Mobile also has a Prepaid International Tourist plan, which alleviates the pain brought by international roaming charges. For only $30, you can avoid roaming charges for three weeks. Features include unlimited data, with up to 2GB at 4G LTE speed, unlimited domestic and international texting to over 140 countries and destinations, 1,000 minutes of domestic talk within the U.S. and a free SIM card for your unlocked mobile device.
However, if you want more than that for a much lengthier time period, you may want to go with the Simply Prepaid Plans. Using a pre-paid SIM gives you unlimited talk, text, and data (up to 3GB of 4G LTE data). You'll have to pay $15 more though if you want unlimited calling to landlines in over 70 countries and to mobile numbers in over 30 countries.
If you're curious as to what the prepaid international roaming charges are, in the case that you do not have a plan that provides international services, you can consult this Prepaid International Roaming sheet for the price per minute of voice in each country. Prices range between $0.59 per minute and $5.99 per minute.
There's a caveat: data roaming is not available with prepaid plans. Other than that, it is $0.10 to send and receive text messages to Canada, $0.50 to send messages to all other countries, and $0.10 to receive messages from all other countries. As for picture and video messaging, it costs $0.25 to send and receive wherever.
AT&T International Roaming Charges
AT&T offers several international options to help curb the prices of international roaming:
Roaming in Mexico
Roaming in Mexico is included with select plans, like Mobile Share Advantage or any other eligible domestic postpaid plan. You'll be able to use not only unlimited talk and text but also be able to access your data.
International Day Pass
For $10 per day - which racks up to a maximum of $310 per month if you use this every day - you can take your Mobile Share plan with you to over 100 countries. You'll be able to enjoy unlimited talk and text and be able to use the data in your plan.
AT&T Passport
To save you money and at a starting one-time price of $40, you can use your Passport in over 200 countries to help you keep in touch with friends and family. You can rely on talk, text, and data. This Passport will last either 30 days or however long you need the Passport.
However, if you choose to go with none of these options (or a specific country that is not included in your international plan), you should be aware of these AT&T roaming charges:
Talk
Canada and Mexico: $1 per minute
Europe: $2 per minute
Rest of the world: $3 per minute
Cruise ships and airlines: $2.50 per minute
Text
Text: $0.50 per text
Pictures and video: $1.30 each
Data
On land: $2.05 per MB
Cruise Ship: $8.19 per MB
Airlines: $10.24 per MB
Pro Tip: When you travel internationally, roaming rates apply to both outgoing and incoming calls, whereas when you're at home in the U.S., international incoming calls are treated like any other domestic airtime.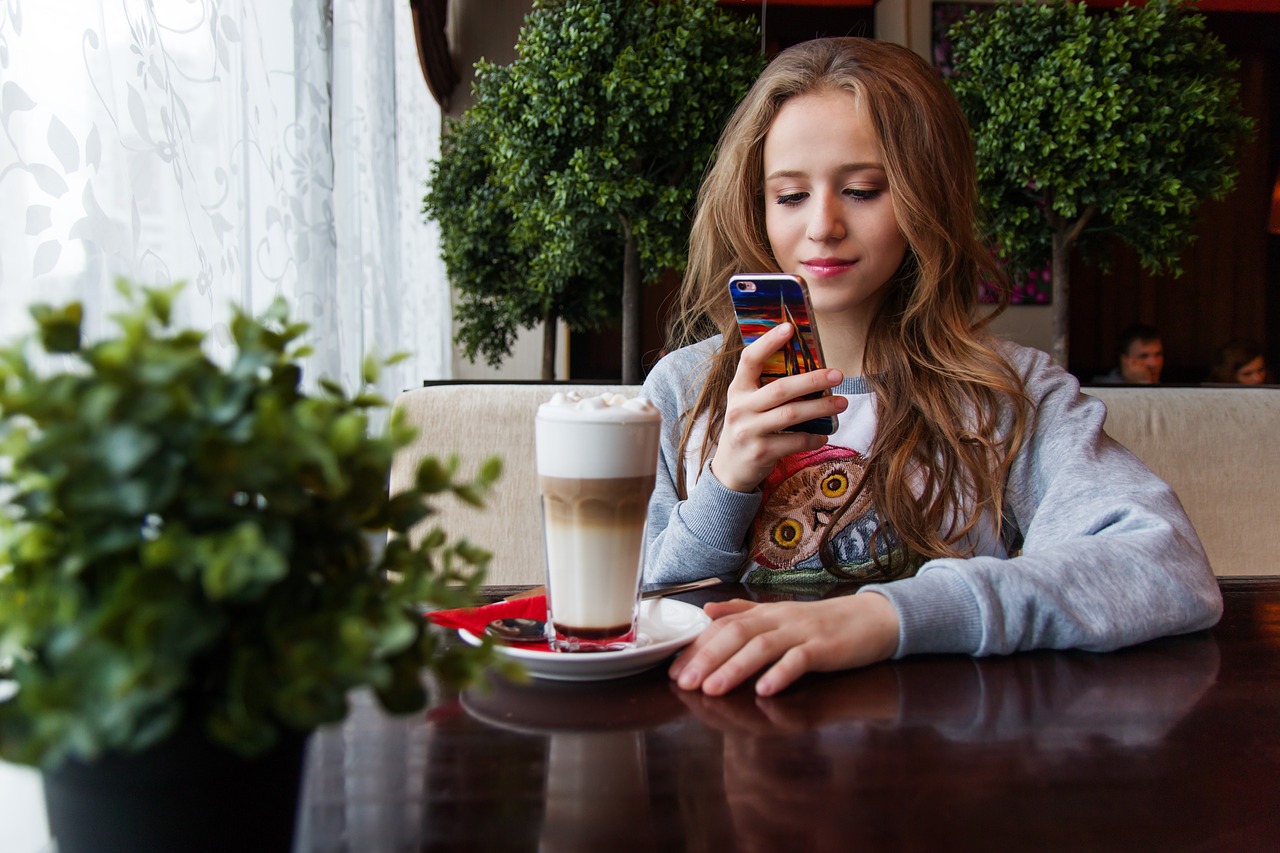 Sprint International Roaming Charges
Sprint offers free unlimited data and text with its Sprint Global Roaming service. Sprint Global Roaming is only available on LTE/GSM capable devices at no extra charge. What is included in this offer is free text and free data up to 2G speeds, but you'll have to pay 20 cents per minute for voice. This only applies to included destinations, however, most of the world's countries are included.
In areas outside of Sprint Global Roaming, such as Egypt, you may be eligible for discounted rates. For instance, using the mobile network in Al Qahirah, Egypt costs $0.50 per minute, $0.05 per received message, and $0.50 per sent message. However, data prices are a little expensive in Egypt. You can obtain 800MB of data for $115 per month, for example.
Furthermore, you'll be able to access high-speed data up to 3G speeds, but you'll have to call 888-226-7212 to add a 3G data pass before you travel. A one-day pass, which provides you with 100MB of unrestricted data, is $15, a seven-day pass is $25, and a 14-day pass $50. You'll also face no overage charges.
However, if you plan on traveling to Mexico, Canada, or Latin America, you can always add Sprint Open World for free, which is eligible with LTE and GSM handsets. This option includes unlimited talk, unlimited text, and 1GB of high-speed data. However, you will be charged $30 per GB after that (though you will be billed in KB increments).
When it comes to Sprint roaming charges, you can find out what you'll be paying when you're traveling in certain countries by checking out this network operator's International Travel tool. From there, you can select the destination and the device you'll be traveling with. From there, you can view the International Rates, as well as other details including Coverage, Speed, Amount, Price, and Overage. Unfortunately, Sprint doesn't provide a full list of international roaming charges.
Read More: We have guides packed with information regarding LTE and 4G, as well as GSM vs. CDMA.
Verizon International Roaming Charges
Verizon offers international services while you're traveling outside the U.S. There are several Verizon plans you can choose from that offer international perks:
TravelPass
For $2 per day per device in Mexico and Canada and $10 per day per line in more than 100 countries, you will be able to bring your talk, text, and data allowance with you. However, you will only be charged on the days you use your device abroad. However, it is important to note that international calls while in Mexico and Canada are included free of charge on the Verizon Unlimited plan.
Mexico and Canada Plan
As part of the monthly international travel pricing, this network operator keeps you connected when you're traveling to Mexico and Canada - for a one-time charge. This plan automatically expires after one month, but if your trip is longer or if you're undergoing multiple trips, you'll face a monthly recurring charge. However, you'll be prevented from using data outside of the U.S., Canada, Mexico, Puerto Rico, and the US Virgin Islands. You can choose either the $15 or the $25 package, either of which grants you an allotted amount of voice, data, and messages.
Monthly International Travel Pricing in Over 140 Countries
You'll be able to keep your plan going without paying extreme fees in more than 140 countries with a Monthly Pricing Plan. However, talk, text, and data that is used outside of these countries will incur Pay as You Go Pricing. These prices are not too high, at $25 or $40, but the $40 pricing includes 100 minutes, 100 sent texts and unlimited received messages, and a 100MB monthly data allowance. The $25 package has you paying a minimum of $1.79 per voice minute.
When it comes to roaming charges, especially with Pay as You Go Pricing, this cellular provider is a little high.
Depending on where you are, international travel voice prices range between $0.99 per minute and $2.99 per minute, international travel messaging fees are between $0.05 and $0.50, and international travel data for all countries will cost you $0.002 per KB or $2.05 per megabyte, which is much lower than what AT&T charges for its data.
You can also text and talk on a cruise ship. You will be charged Pay as You Go rates. Cruise ship voice pricing is $2.99 per minute, and text messaging is $0.50 per message sent and $0.05 per message received.
MetroPCS International Roaming Charges
Finally, we have the MetroPCS plans, though I'm going to focus on its international roaming charges and plans. Its International Roaming Service will allow you to use your MetroPCS device in certain international countries. With its World Calling feature, which is only $10 per month, which includes the following:
Unlimited calling to landlines in over 75 countries when in the U.S.
Unlimited mobile texting to most countries worldwide while in the U.S.
200 minutes to mobiles in select countries when in the U.S.
20 minutes of calling to Cuba landlines and mobile numbers from the U.S.
200 talk minutes while in select countries
The ability to receive unlimited text messages while in select countries
The ability to send 200 text messages while in select countries
200MB of data usage while in certain countries
Sadly, you can only opt into this add-on when you have a $50 or above plan. There is one other plan to consider as well: Mexico Unlimited and Canada Unlimited, which provide you with unlimited data, talk, and text to and from Mexico or Canada for just $5 more per month. You can add this feature onto your $40, $50, or $60 base rate plans. As far as MetroPCS roaming charges go - internationally speaking - MetroPCS international long distance services are only available while you're in MetroPCS service areas and may not work in areas served by its roaming partners.
So if you're outside anywhere listed in World Calling or its list of countries available through roaming, then you probably won't have access to data, messaging, or voice. However, if you're within the U.S., you may face expensive roaming fees, which are not listed on the site.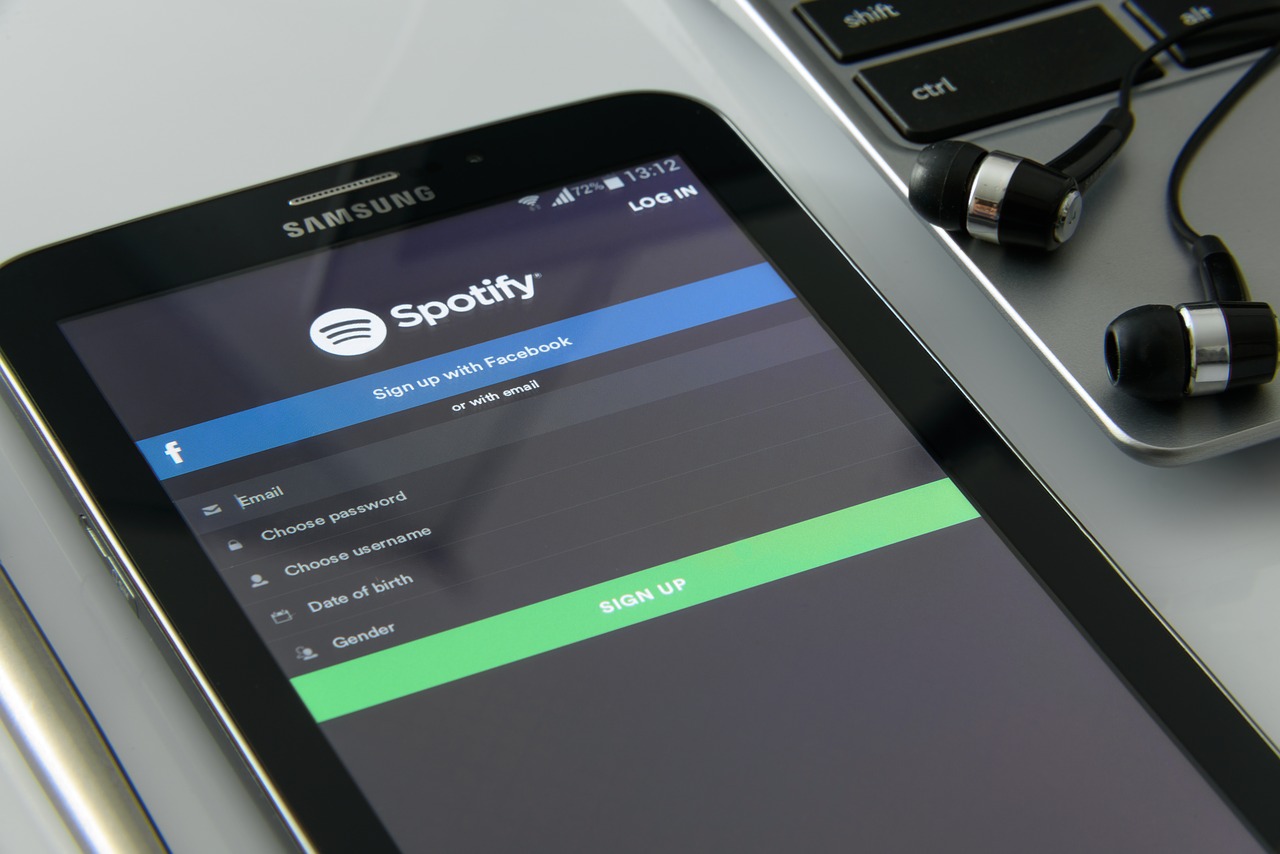 Recap
Fortunately, there are several ways to avoid roaming charges, but if you're feeling uncomfortable with the risks, then perhaps it is best to go with an international SIM card or one of the best international roaming plans.
An international SIM card - or local SIM card - is a pre-paid SIM which you purchase once you reach your travel destination. A local SIM card allows you to use your phone as though you were subscribed to the local network. This means you'll be able to check e-mail, enjoy internet access, and browse social media, without the worry of high overages.
One last valuable tip: if you do plan on bringing your phone abroad, make sure to at least reduce your mobile data usage if you're not relying on any plan.