The cheapest T-Mobile 4G internet plans in April
| Carrier | Network | Data | Price |
| --- | --- | --- | --- |
| | T-Mobile | 1GB | $6 |
| | T-Mobile | 2GB | $10 |
| | T-Mobile | 1GB | $10** 25% off for 3 months - Promo: MSP25OFF3MO |
| | Verizon & T-Mobile | 2GB | $10Free Starter Kit with code: MSPUSM |
| | T-Mobile | 4GB | $15 |
Best cheap T-Mobile 4G LTE internet plan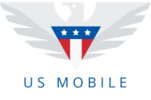 Powered by: Verizon & T-Mobile
Best prepaid T-Mobile 4G LTE internet plan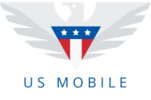 Powered by: Verizon & T-Mobile
Best T-Mobile 4G LTE BYOD plan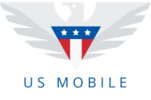 Powered by: Verizon & T-Mobile
T-Mobile 4G LTE internet FAQs
Which T-Mobile internet plan is best?
The best internet plan is personal to your needs, however the best value is with a T-Mobile MVNO like Gen Mobile or Tello. Their 4G LTE internet plans start at $5.
Can 4G LTE replace home internet?
4G LTE internet plans are meant for light internet use, so are not ideal if you're a heavy user streaming HD video and a number of devices connected at once. However it can depend on where you live and what your home broadband options are like in your area.
Is T-Mobile 4G LTE really unlimited?
No, unlimited never really means unlimited. Depending on the plan you'll have a set data amount that once reached data speed will be reduced significantly.