The Cheapest T-Mobile tablet plans in May
| Carrier | Network | Minutes | Texts | Data | Price |
| --- | --- | --- | --- | --- | --- |
| | T-Mobile | 0 | 0 | 1GB | $6** Buy 1 Month, Get 1 Month Free |
| | T-Mobile | 0 | 0 | 2GB | $10** Buy 1 Month, Get 1 Month Free |
| | Verizon & T-Mobile | 0 | 0 | 2GB | $10Free Starter Kit with code: MSPUSM |
| | T-Mobile | 0 | 0 | 4GB | $15** Buy 1 Month, Get 1 Month Free |
| | Verizon & T-Mobile | 0 | 0 | 4GB | $15Free Starter Kit with code: MSPUSM |
Best cheap T-Mobile tablet data plan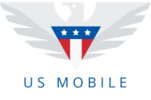 Powered by: Verizon & T-Mobile
Best prepaid T-Mobile tablet plan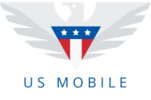 Powered by: Verizon & T-Mobile
Best T-Mobile bring your own device plan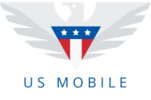 Powered by: Verizon & T-Mobile
T-Mobile tablet plan FAQs
Can I get a T-Mobile data plan for my tablet?
Yes, you can get a data only plan for your tablet with T-Mobile. Gen Mobile and US Mobile are T-Mobile MVNOs that operate on their nationwide network, but offer affordable plan options.
Can I bring my own tablet to T-Mobile?
Yes, as long as your device is compatible with T-Mobile you can bring it across to save money.
How much does it cost to add a tablet to a T-Mobile plan?
The price varies depending on how much data you want to include in your plan. You'll find more affordable options with T-Mobile MVNOs like Tello.