Best cheap unlimited talk & text plans in April
Unlimited talk & text plan benefits
We love Mobile Virtual Network Operators or MVNOs. If you're on the lookout for cheap cell phone plans, they're the best route to go down.
Want to stay on the same network, keep your phone and number, plus get greater flexibility?
Yep. You've got it. Forget the major carriers. Plans include everything you need, but come at a much better price with an MVNO.
Same great nationwide coverage: These cell phone carriers operate on the very same networks as the big four carriers.

Much lower prices: Save up to $600 per year on your cell phone plan. Why are MVNOs so much cheaper? They don't have the huge overhead and advertising costs the big guys do.

No contracts: Don't get trapped into a two-year agreement. Switch carriers when you decide to with a no contract phone plan.

Same cell phone service: Just because you're paying less, that doesn't mean you have to scrimp on features. Plans with unlimited everything are easy to find from these prepaid carriers. Usually, a low cost carrier plan comes with unlimited talk and text as standard, high speed data, and even mobile hotspot data features.

Keep your phone and number: You can bring your own phone and keep your phone number. No need to sign up for pricey device payments.

Great customer support: Smaller mobile providers are known for their attention to their customers. Stop feeling like an anonymous number getting lost in the crowd! Check out our carrier user reviews before switching.
Unlimited talk & text plans comparison
| Carrier | Network | Data | Price |
| --- | --- | --- | --- |
| | Verizon & Sprint | 0GB | $4.50** 50% Off for 6 Months |
| | Verizon & Sprint | 0GB | $5.50** 50% Off for 6 Months |
| | Verizon & Sprint | 0GB | $6.50** 50% Off for 6 Months |
| | T-Mobile | 0GB | $8 |
| | T-Mobile | 0GB | $9** 25% off for 3 months - Promo: MSP25OFF3MO |
Cheapest T-Mobile unlimited talk & text plan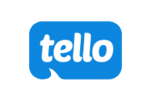 UnlimitedminsUnlimitedtexts
See more: cheap T-Mobile talk & text plans
Cheapest AT&T unlimited talk & text plan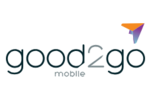 UnlimitedminsUnlimitedtexts
Powered by: AT&T & T-Mobile
See more: cheap AT&T basic plans
Cheapest Verizon unlimited talk & text plan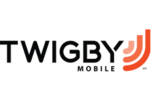 UnlimitedminsUnlimitedtexts
Powered by: Verizon & Sprint
See more: cheap Verizon basic plans
---
Carrier coverage comparison
Which prepaid carrier is best for you? That depends on which network has the best coverage in your area.
Whether you go with a GSM carrier (T-Mobile and AT&T) or a CDMA carrier (Verizon) you'll enjoy national coverage, just like with the major carriers.
Network performance ratings
| NETWORK | OVERALL | RELIABILITY | SPEED | DATA | CALL |
| --- | --- | --- | --- | --- | --- |
| | 95 | 96 | 94 | 96 | 94 |
| | 94 | 94 | 95 | 96 | 92 |
| | 86 | 88 | 82 | 89 | 82 |
Source: Rootmetrics
Carrier customer ratings comparison
Concerned that low-cost carriers won't have good customer service? Don't be, on average MVNOs score much higher customer ratings than the big networks as you'll see in the comparison chart below:
| CARRIER | TRUSTPILOT USER RATING |
| --- | --- |
| | 4.9 |
| | 4.6 |
| | 4.6 |
| | 1.5 |
| | 1.3 |
| | 1.2 |
Switching to a cheaper carrier
It's never been easier to switch. Let's break it down.
Customize your plan. Whether you're looking for a truly unlimited plan, or in the market for something more basic, choose a plan to suit your cell phone needs.

Prepare to make the switch. Make sure your old bills are paid up and your phone is unlocked. If you're getting a new device, transferring data from one to another is simple. Even if you're going from an iPhone to Android, and vice versa.

Set up your new plan. Keep your current carrier account open until your number has ported over. Once you're sure your new plan is up and running, cancel your old account. If you've got a new device with your Tello plan, it should be ready to use when it arrives. If you're bringing your own phone then you'll need to follow the instructions with the new SIM card kit that Tello will send to you in the post.
Cheap carrier companies list
Cheap cell phones
So what if you do want to upgrade your phone? It's all good - with a prepaid carrier you can save a ton of money by choosing one of a couple of great money-saving options:
Buy a new phone from the carrier: More and more MVNOs are offering a selection of affordable phones. Some even give you the choice of making device payments instead of paying all at once. We've gathered the best cell phone deals for you to compare all in one place.

Buy a refurbished cell phone: If you'd rather own your phone outright, compare refurbished phone deals to save over 50% on top models in great condition.
Compare the cheapest cell phone prices
| Phone | AT&T | Verizon | T-Mobile | Unlocked |
| --- | --- | --- | --- | --- |
---
Unlimited talk & text plans FAQs
What is the cheapest cell phone carrier for unlimited text and talk?
Low cost carriers such as Twigby and Tello provide the cheapest plans with unlimited talk and text. Low cost carriers operate on the main telecom networks so offer the same quality coverage you're used to.
What is the best unlimited talk and text plans?
The best plan is personal, but MVNOs provide the best value for money. You can find customizable plans with carriers like Gen Mobile or Ting.
How much is unlimited talk and text?
Most prepaid plans from MVNOs come with unlimited talk and text, and prices start at around $10.
Recap
Finding a new prepaid cell phone service is easier now then it's ever been. With cheap online carriers taking the telecoms world by storm you can find a deal to fit any budget. You don't have to forfeit network coverage and you can customize a plan to suit you.
Without all the shops, salespeople and fancy advertising these low-cost carriers can offer you cheaper deals with the same perks.
MoneySavingPro methodology
We're here to bring transparency to telecoms, putting power back in your hands. This guides everything we do.
We've got high standards. We use our industry expertise to find carriers that reach these standards. We all deserve the best value for money, choice and customer experience.

We care about accuracy. MoneySavingPro is run by cell phone geeks and money saving obsessives. Our content team researches everything thoroughly so that information you read here will give you the whole picture. Everything we do is backed up by the data.

We keep things simple. It's our job to break down what you need to know, so you can make informed choices.
| Carrier | Best for... | Mins | Texts | Data | Price |
| --- | --- | --- | --- | --- | --- |
| Tello | Prepaid | Unlimited | Unlimited | 0GB | $8/mo |
| Twigby | Seniors | Unlimited | Unlimited | 0GB | $13/mo |
| Ting | Kids | Unlimited | Unlimited | 0GB | $10/mo |
| US Mobile | Individuals | Unlimited | Unlimited | 0GB | $10/mo |
| Good2Go Mobile | 2 lines | Unlimited | Unlimited | 0GB | $10/mo |
| Gen Mobile | International | Unlimited | Unlimited | 0GB | $9/mo |