The cheapest Verizon 5G internet plans in April
| Carrier | Network | Data | Price |
| --- | --- | --- | --- |
| | Verizon & T-Mobile | 2GB | $10Free Starter Kit with code: MSPUSM |
| | Verizon & T-Mobile | 4GB | $15Free Starter Kit with code: MSPUSM |
| | Verizon & T-Mobile | 6GB | $20Free Starter Kit with code: MSPUSM |
| | Verizon & T-Mobile | 15GB | $26Free Starter Kit with code: MSPUSM |
| | Verizon & T-Mobile | Unltd | $45Free Starter Kit with code: MSPUSM |
Best cheap Verizon 5G internet plan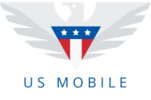 Powered by: Verizon & T-Mobile
Best prepaid Verizon 5G internet plan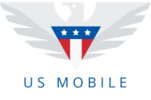 Powered by: Verizon & T-Mobile
Best Verizon 5G BYOD plan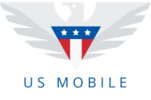 Powered by: Verizon & T-Mobile
Verizon 5G Internet FAQs
What Verizon plans have 5G?
There are no specific plans dedicated to 5G. As long as you have a 5G compatible phone you'll have access to 5G where it's available. You can find a great selection of affordable plans with low cost carriers operating on the Verizon network.
How do I get 5G on Verizon?
Verizon MVNOs offer low cost plans while still providing you access to Verizon's nationwide coverage. As long as your phone is compatible and you have 5G available in your area you'll be able to access 5G.
How much is Verizon 5G internet?
5G access is no extra cost on your cell phone plan.