The cheapest Verizon data only plans in April
| Carrier | Network | Data | Price |
| --- | --- | --- | --- |
| | Verizon & T-Mobile | 2GB | $10Free Starter Kit with code: MSPUSM |
| | Verizon & T-Mobile | 4GB | $15Free Starter Kit with code: MSPUSM |
| | Verizon & T-Mobile | 6GB | $20Free Starter Kit with code: MSPUSM |
| | Verizon & T-Mobile | 15GB | $26Free Starter Kit with code: MSPUSM |
| | Verizon & T-Mobile | Unltd | $45Free Starter Kit with code: MSPUSM |
Best cheap Verizon data only plan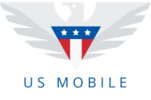 Powered by: Verizon & T-Mobile
Best prepaid Verizon data only plan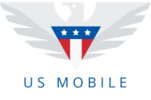 Powered by: Verizon & T-Mobile
Best Verizon bring your own device plan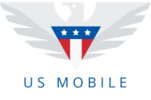 Powered by: Verizon & T-Mobile
Verizon data only plans FAQs
Does Verizon have a data only plan?
Yes, you can get data only plans on the Verizon network. A low cost carrier such as Ting, can offer plans at half the price, while operating on the nationwide network.
What is the best Verizon data plan?
The best value plan is based on personal needs, however a data plan from an Verizon MVNO such as US Mobile can provide a low cost option.
How much is an unlimited data plan with Verizon?
Unlimited never really means unlimited. Once you've reached a set data limit the data speed will be significantly reduced. If you really can't do without it you can get a good deal on an unlimited data plan with an Verizon MVNO like US Mobile with prices starting at around $45.