The Cheapest Verizon hotspot plans in May
| Carrier | Network | Data | Price |
| --- | --- | --- | --- |
| | Verizon & T-Mobile | 2GB | $10Free Starter Kit with code: MSPUSM |
| | Verizon & T-Mobile | 4GB | $15Free Starter Kit with code: MSPUSM |
| | Verizon & T-Mobile | 6GB | $20Free Starter Kit with code: MSPUSM |
| | Verizon & T-Mobile | 15GB | $26Free Starter Kit with code: MSPUSM |
| | Verizon & T-Mobile | Unltd | $45Free Starter Kit with code: MSPUSM |
Best cheap Verizon mobile hotspot plan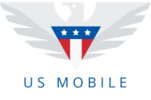 Powered by: Verizon & T-Mobile
Best prepaid Verizon hotspot plan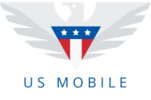 Powered by: Verizon & T-Mobile
Best Verizon bring your own device plan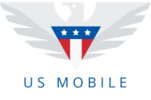 Powered by: Verizon & T-Mobile
Verizon hotspot plan FAQs
Does Verizon have hotspot plans?
Yes, Verizon has certain plans that allow you to use your data on your cell phone plan as hotspot allowance. The cheapest deals can be found with a Verizon MVNO like Ting.
Can you get unlimited hotspot with Verizon?
Yes, there are options for unlimited hotspot, however unlimited doesn't mean unlimited. Most plans will reduce your speed once a set data limit is reached. US Mobile, a low cost carrier operating on the Verizon network, offers an unlimited data plan starting at around $45.
Can a hotspot replace home internet?
Only if you're a light data user. Hotspot usage is ideal for checking emails and browsing the internet, and not meant for the demand of online gaming, HD video streaming, and multiple devices.