The cheapest Verizon MiFi 4G LTE plans in May
| Carrier | Network | Minutes | Texts | Data | Price |
| --- | --- | --- | --- | --- | --- |
| | Verizon & T-Mobile | 0 | 0 | 2GB | $10Free Starter Kit with code: MSPUSM |
| | Verizon & T-Mobile | 0 | 0 | 4GB | $15Free Starter Kit with code: MSPUSM |
| | Verizon & T-Mobile | 0 | 0 | 6GB | $20Free Starter Kit with code: MSPUSM |
| | Verizon & T-Mobile | 0 | 0 | 15GB | $26Free Starter Kit with code: MSPUSM |
| | Verizon & T-Mobile | 0 | 0 | Unltd | $45Free Starter Kit with code: MSPUSM |
Best cheap Verizon MiFi plan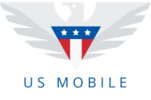 Powered by: Verizon & T-Mobile
Best prepaid Verizon MiFi plan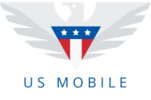 Powered by: Verizon & T-Mobile
Best Verizon bring your own device plan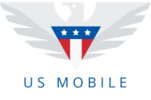 Powered by: Verizon & T-Mobile
Verizon MiFi plans FAQs
Does Verizon have MiFi?
Yes, you can get data only plans from a Verizon MVNO like US Mobile to work with compatible MiFi devices.
How much is Verizon MiFi monthly?
The best value Verizon MiFi plan is with a low cost carrier operating on the Verizon network. Carriers like Ting and US Mobile provide plans starting from $10.
How much is unlimited hotspot with Verizon?
You can get an unlimited data only plan from Verizon MVNOs like Ting. Prices start from around $45. However unlimited never really means unlimited and data speeds will slow after reaching your set data limit.