Apple iPhone 11 Max Reviews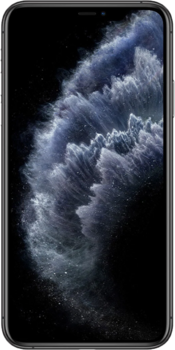 Read 8 iPhone 11 Pro Max reviews
Was skeptical
I didn't know what to expect when my phone came in but when I got it it was in really good shape. Ran fast and only had two minor scratches in the back. Charging was missing though.
My Review
I'm very happy with the phone. Runs smoothly, looks and works as described. Even came with Apple Care. So much saved by buying used!
So far loving it!
Only have had my phone for a month but I'm still in love with it. Speedy responsiveness and its camera makes it a winner in my book! While this is refurbished, it looks very new!
Not worth it
Came in worse condition than expected. It was very slow, glitchy, and apps kept crashing.
What a leap
I've been wanting a really good phone with a fantastic camera for years.I've been with my iPhone 6S since launch but it's gotten so slow and the camera is just so bad that I finally bit the bullet and got the used iPhone 11 Pro.Best smartphone purchase I've ever made!Camera's exactly what I dreamed of!
Hands everything under load
This has been the best phone I've ever gotten! The iPhone 11 Pro Max handles everything well when under a lot of load, and the quality is beyond excellent. I'm not exaggerating when I say that this is the best phone I've ever held.
Quality photos and video, fast processing power
This phone is fast, takes quality pictures, charges quickly, and produces quality video in 4K and HD. This earns a 4 because of facial recognition, which doesn't seem to let you save more than one profile, and its touch screen's responsiveness could work better in the phone's corners.
Fantastic camera, vivid screen, super fast
Between the all day battery life, fantastic cameras, and crisp, bright screen, the iPhone 11 Pro Max is well worth the upgrade.
Listing 1 - 8 of 8 User Reviews