Apple iPhone 11 Pro Reviews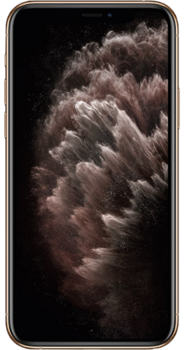 Read 7 iPhone 11 Pro reviews
Clean and shiny!
I want to give this phone a bad review simply because it arrived better than described. It feels so new!
Go for this instead of the 12!!
Bit heavier compared to my iPhone 8 but that isn't an issue when you have a lot of power packed into the phone. My favorite feature? The camera. Really loving the camera. I suggest getting this since it's much cheaper compared to the iPhone 12.
Really is a good phone with an issue.
Phone is really fast and snappy and it lasts all day on a single charge. My only issue is that it had a few extra scratches than I expected and there was no auxiliary addon
Wasn't REALLY as described
I did not get the phone I want, even if it's a minor nitpick. It works excellently but I didn't get it in gold. Instead I got it in green.
Best camera seen in a phone
I upgraded from my iPhone 7 Plus and so far, it's been worth it. It features a phenomenal camera, but it is a little buggy. Sometimes it's a pain to just enter your pin and other times the phone doesn't register your taps.
Gorgeous display
The new iPhone is great but I have one small issue - the lack of buttons. You have to swipe everything now. Maybe I'll get used to it.
Fast; clear and vibrant display; sharp camera
The iPhone 11 Pro is okay, but I wish I had stuck with my XS. The Pro doesn't seem to be much different from the XS. It just doesn't seem to be worth the price for such a small improvement.
Listing 1 - 7 of 7 User Reviews