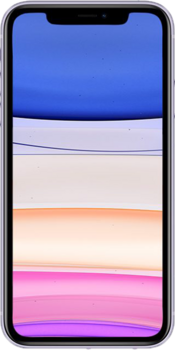 Customer Reviews
4.2
13 Apple iPhone 11 reviews
Read 13 iPhone 11 reviews
No need to fear.
You may be worried about buying a used phone but listen to me when I say it's worth it. I was surprised when my i11 came in. Very, very happy that it came out exactly as advertised. You won't regret it when you're looking to save hundreds.
Near perfect camera.
Am super satisfied with my phone. I wanted the upgrade because of the better camera and so far this phone has not let me down. Takes near professional cameras every time!
functional at the very least
battery in the phone I got wasn't great, phone works ok at best, and the charger was pretty poor - charging the phone is really slow
No damage whatsoever
I feel like this phone's "good" condition is actually great. No scratches, runs like new, even has good battery health. 5/5!
Good phone
Upgraded from iPhone 7 to iPhone 11. Enjoy it but learning curve. Is high.
Fast shipping, outstanding phone!
Got my phone earlier than expected and it almost looked like it was brand new! The box even had the original charger and cord. Phone also runs flawlessly.
Really happy...
with the phone I bought. Don't even bother with a new phone, this is a great value!
Good pricing, good phone.
Happy that iPhone 11 is a bit faster than XS Max with better battery life. Surprised it had 98% battery capacity!
Easy to use; packed with new features
This iPhone, despite its new features, was very easy to use and get used to. I would recommend this to a friend.
Poor screen quality; terrible Face ID
Upgraded from the 8s+, and so far I absolutely hate the phone. Face ID is awful and the screen easily scratches. Avoid!!!
Compare iPhone 11 prices by network
Compare iPhone 11 prices by storage