Apple iPhone 12 mini Reviews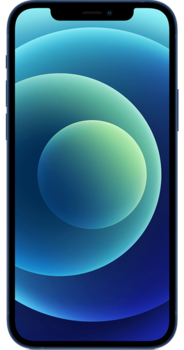 Customer Reviews
4.6
8 Apple iPhone 12 mini reviews
Read 8 iPhone 12 mini reviews
Perfect size for me!
I'm very fond of the new iPhone 12 mini. Not only does it easily fit in my pocket (women's pants pockets are awfully small!), but it packs a punch feature and performance-wise. Love how snappy and wresponsive it is, the edges are no longer rounded (that's a good thing), it's very easy to use. Would very much recommend to my friends!
Never going back again
So happy I switched from my Google Pixel to the Apple ecosystem and what better way to enter than to go with this phone? It's more affordable than the other iPhones of the same line and it's so much smaller. I love this size! Really made my Pixel feel huge.
Too small for me
This phone is exciting and Fun to use but it's a little too small for me. :(
MUCH BETTER THAN IPHONE 11 PRO MAX!
I'M SO HAPPY WITH THE PHONE I PICKED OUT. THE MINI IS SO SMALL AND MUCH BETTER FOR ME THEN THE IPHONE 11 PRO MAX GLAD I WENT WITH THIS
Small form-factor that can play with the big boys
Very cute phone that fits right in my pocket. It also doesn't compromise the power and performance Apple gives the other flagship iPhones.
Don't get it if you want long battery life
Takes good photos and is very easy to use , but it doesn't have a long battery life ... selfie camera's awful.
Great value and great performance!
I upgraded from the i Phone 7 to the I Phone 12 mini and I couldn't be happier with the purchase. It's a great value and works really well!
Don't hesitate to buy!
Best iPhone ever! Please upgrade if you have the money!
Listing 1 - 8 of 8 User Reviews
Compare iPhone 12 mini prices by network
Compare iPhone 12 mini prices by storage