Apple iPhone 12 Pro Max Reviews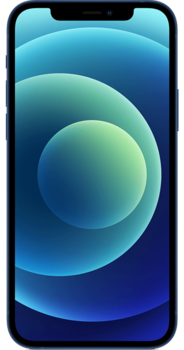 Customer Reviews
5
10 Apple iPhone 12 Pro Max reviews
Read 10 iPhone 12 Pro Max reviews
A great upgrade if you have an older phone
A great phone and major upgrade if you have anything older than anything from the iPhone 11 series. The iPhone color options are darker, the rear-facing camera makes you feel like you're pretty professional, the responsiveness is fast, and it's very comfortable to hold.
Love the simplicity
Upgraded from my old Note 10. While I loved my Note 10, I felt it was time to move on an upgrade. I decided to go for an Apple Product, because hey why not? While my iPhone experience was limited I have to say it's been enjoyable. Easy to use, and no feature bloat either. Does just what I want it to do.
Surprisingly lighter than expected
Phone's massive but weight's not bad at all. It's been nothing but wonderful with its simplicity, speed, responsiveness, and display.
Quality at a good value
Quality's good easy to use color is great.. Good price
Mindblowing with a massive screen!
Nice, massive screen with a smooth experience thanks to the new A14 chip. Expect a mindblowing experience.
User friendly phone
Fast charging, iOS 12 is the best OS version yet, and it's very user-friendly. My only issue is that the face recognition software doesn't always work.
A family favorite
Got my entire family the iPhone 12 Pro Max. Everyone loves it! Good job
AVOID!!!!!
I expected better from Apple. My phone constantly overheated when I got mine. It's not like I was using it for gaming either - just for Twitter and Tiktok. And it was while it wasn't charged. I ended up getting a second one and even then it was overheating and I was starting to disconnect from 5g on and off. I just feel like this phone's been too rushed.
Good for seniors
Being a senior, the max is a great phone to have. It's big enough so that I can read whatever's on the screen without using my glasses.
A little big but
I originally wanted the iphone 12 pro but they were always out of stock. So I went for the iphone 12 pro max. I got to say that it's still a great product. While big it still is comfortable in my hand, battery lasts a long time, and the a14 is really fast. I give it two thumbs up.
Listing 1 - 10 of 10 User Reviews
Compare iPhone 12 Pro Max prices by network
Compare iPhone 12 Pro Max prices by storage