Apple iPhone 12 Pro Reviews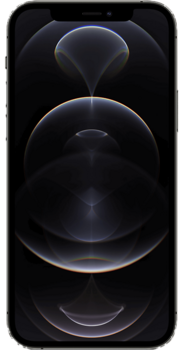 Read 13 iPhone 12 Pro reviews
Great phone without the charger
iPhone's very good but I don't like the fact Apple didn't include a charger for the phone. Instead, they are nickel and diming you for the brick which is a bit greedy if you ask me.
Wow the phone is great!
Apple's done a pretty perfect job with this phone. The 4K video output is very crystal clear, performance-wise the phone is snappy and very responsive. Highly recommended!
Good phone with a battery issue...
The phone is okay , but the battery leaves much to be desired. Like many others, I use my phone all day and the iPhone 11 Promax's battery would last from 7am to 11pm with juice to spare. The 12 Pro's battery would only last about 5 hours before I would need to charge it. Not okay . Tried turning off 5g, putting apps to sleep, and checked battery health (the battery health says 100%), but it didn't matter. It would just die a little after 5 hours. I probably just have a bad phone but it's a shame Apple let this slide.
If it ain't broke, don't fix it!
Contains all the flagship features of the previous gen alongside new ones. Enjoying how quick the responsiveness is.
A step backward, Apple
Sadly, the 12 Pro is a step backward compared to previous gen phones. The battery life is abysmal, the buttons are all weirdly placed causing me to accidentally take screenshots. Face-recognition is so baaaaaaaaad - there is no improvement from the iPhone X's face recognition security. You have a 50 - 50 chance of your phone unlocking when you use face ID. 5G feels a lot slower than LTE. Responsiveness seems a lot slower than the iphone 11. Sorry Apple but this model sucks.
Can't believe my old S10's better
Upgraded from an S10, but so far I'm regretting my decision. There are some good things to say about the phone: a camera that takes amazing photos, great chat app, aesthetically pleasing. But have to say that its selfie camera is pretty bad, the apps are too simple, and there are too few software features to justify the $1k price tag. My S10 had all of that, despite being two years old. Plan on returning the phone and getting the S21.
Future of tech shines bright
Very happy to have transitions from the iphone 8 to this phone. It's such a gargantuan leap in technology, from the display to the camera. I can definitely say that Apple's made strides in its engineering.
WOW WOW WOW!
Jumped from iPhone 8 Plus to the iPhone 12 Pro and I can say with confidence that it's a million times better. The color of the phone is deeper, so it doesn't look like a faded color option. The amount of space is so good! Though I spend a lot of time listening to Spotify I still have digital albums that I own that I can't get on Spotify. After downloading all of them, I still have plenty of space leftover. Great phone!
Great software
Don't get me wrong, I love the software, but the screen scratches very easily. I mean really easily. I got a scratch within the first couple of weeks of owning the phone. If you plan on buying this phone, invest in a screen protector.
Design, size, camera
10/10 for me. Great design at a perfect size and with an amazing finish. Excellent low light on the camera. Fantastic color quality on the display. The charger is missing but it's a small price to pay for super fast charging. Highly recommended.
Compare iPhone 12 Pro prices by network
Compare iPhone 12 Pro prices by storage