Apple iPhone 13 Pro Max Reviews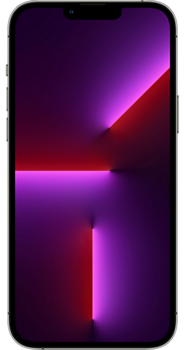 Read 5 iPhone 13 Pro Max reviews
No issues
There's no issues with this phone. It's fast, it's vivid. It's great! Size is even better compared to the iPhone X I traded in for this.
Absolutely fire!
I would recommend this phone to everyone. Don't hesitate if you're on the fence!
Good so far.
Was easy to jump from my iPhone 8 to the 13 Pro Max. Pros: easy to port data to, color of phone, the size and features. Cons: A huge learning curve. It may not be for you if you have an older phone and don't like massive changes.
Great upgrade!
Wow Apple! Every year I get more impressed! Super happy with the camera and power!
All out amazing phone
My wife loves the iPhone 13 Pro Max. It's a little big but that doesn't bother her at all.
Listing 1 - 5 of 5 User Reviews
Compare iPhone 13 Pro Max prices by network
Compare iPhone 13 Pro Max prices by storage