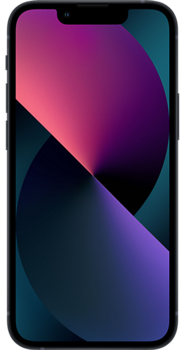 Read 10 iPhone 13 reviews
A great improvement over my iPhone 8!
I have NO regrets whatsoever jumping from iPhone 8 to iPhone 13. It makes the iPhone 8 feels so slow and laggy. Just wow!
Camera is fantastic but with problems to go with it
Not a big fan of the camera bump. It's pretty big and a little on the heavier side. But it's there for a good reason: a mind-blowing camera experience!
120hz better than imagined...
Was surprised by the smoothness of the iphone 13. Would recommend.
A worthy upgrade
I had the iPhone XR for a good while. Didn't upgrade since I've that future models weren't that big of a jump from the XR. Finally swapped to the iPhone 13. Can say I'm happy with the switch and performance increase.
More of the same
Same design and runs about the same. The notch still isn't removed. Main difference is the camera and the heftiness of the phone.
Noticeable upgrade from iPhone 11!
The screen is crisp and colors are vivid - the camera is a massive improvement too.
Love my phone!
I love everything about this phone but I wish it came in red.
Been with my 6s all these years but finally swapped
And I'm seriously blown away by my phone. It's such a massive change from my old phone! New tech, faster processing power, and the new camera make me soooo happy that I finally decided to upgrade!
Upgraded from the 8...
My old phone's battery is nothin compared to the 13. Low light capture is also amazing. A gamechanger for taking photos.
Impressed with the battery!
I'm surprised with the battery in the iPhone 13! My 12 Pro only last a few hours with heavy usage. But I get almost 7 hours with my 13. Really happy with my purchase
Listing 1 - 10 of 10 User Reviews
Compare iPhone 13 prices by network
Compare iPhone 13 prices by storage