Apple iPhone 14 Pro Max Reviews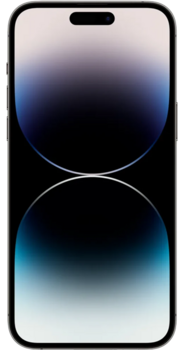 Customer Reviews
4.8
6 Apple iPhone 14 Pro Max reviews
Read 6 iPhone 14 Pro Max reviews
You won't regret it!
If you have the money and you're trying to decide which iPhone 14 model you should buy, go for the iPhone 14 Pro Max. The display is top tier especially with the 120hz refresh rate. It's virtually lag free and the camera takes wonderful photos.
Lots of camera features
Awesome phone. Great camera quality with tons of camera features and great screen. Really fun to use.
Some minor improvements.
I will preface my review by saying this phone is not bad. I do have some nitpicks here and there though. I upgraded from the iPhone 13 Pro Max and it's been a pretty good experience. The dynamic island change is a welcome one since it hides the notch pretty well. The camera is a good upgrade too. However, other than these few changes, it's not that different from the iPhone 13 Pro Max.
Phenomenal phone
It's one of the best, if not THE best, phone I've ever had. I've upgraded to the Pro Max from the iPhone 11. It's just a smidge bigger than the 11 so the size isn't a big deal. The specs shine too. The camera is a much-needed improvement, the battery life is phenominal and the charging is wicked fast. There are many new useful features too like the dynamic island. This is the best iPhone yet!
Amazing camera, display and speakers
The pro max is much brighter over my old pro max. The camera and speakers are excellent and the same can be said about the battery.
Not a necessary upgrade but a good one anyway
Didn't exactly need to upgrade since I had the iPhone 13 Pro Max but I was sold on the camera improvements. I also wouldn't be lying if I said I wanted a nicer color...
Listing 1 - 6 of 6 User Reviews
Compare iPhone 14 Pro Max prices by network
Compare iPhone 14 Pro Max prices by storage