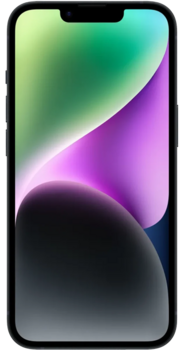 Read 7 iPhone 14 reviews
Grandson loves it
Purchased as a birthday gift for my grandson. He's really happy with it.
An improvement over the iPhone 13
A 5/5 phone. Fits perfectly in my hand and it's very lightweight. It's really responsive. Battery is full after only an hour and lasts all day. Improved over the 13.
More of the same
It's just an iPhone 13 with a dynamic island.
S21 < iPhone 14
Moved from Android to the 14. Didn't want to get a Pro cause it was too expensive and so far I'm happy with that choice. The iPhone 14 is much better compared to the S21. It's way more user friendly and has a better build. I will be buying more iPhones in the future.
Apple's done it again!!!
A beast of a phone. Traded my iphone 13 making it much cheaper. Overall excellent.
Best phone
Camera is fantastic. Dynamic island is a nice touch. Sleek and light. Just wish it had the 120hz refresh rate.
It's all about the camera
Had this phone for about a month and haven't had a single issue with it. Battery lasts all day, the camera is sharp and amazing. Software loads quickly despite having the same chip as the iPhone 13.
Listing 1 - 7 of 7 User Reviews
Compare iPhone 14 prices by network
Compare iPhone 14 prices by storage