Apple iPhone 7 Plus Reviews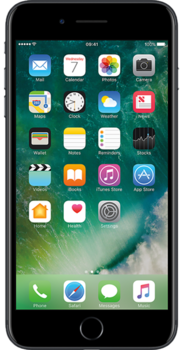 Customer Reviews
3.8
4 Apple iPhone 7 Plus reviews
Read 4 iPhone 7 Plus reviews
Happy with my iPhone!
I love my new iPhone 7 Plus. Takes great pictures and the screen looks really nice. Even has 90% battery capacity so it seems like it wasn't used for long!
Good phone
The refurbished iPhone 7 Plus is a really great phone but it doesn't hold a charge throughout the day.
Quick shipping
This phone came in earlier than expected. However it was a little dirty despite the fact I paid for a phone in excellent condition. Still it works well.
Terrible battery capacity
I was sold a refurbished phone that was at 76% battery capacity. No thanks.
Listing 1 - 4 of 4 User Reviews