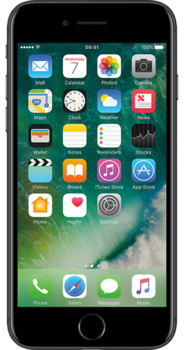 Read 8 iPhone 7 reviews
Battery condition could be better...
Phone's pretty good but really wish the battery capacity, being at 76%, wasn't so bad.
Complete crapshoot
When I got myself one, I liked how it was near perfect. But when I got one for my mom for Mother's Day, it came in scuffed up and with a tiny crack on the screen.
It's almost like new!
Really happy I went with this phone. Expected the phone to be in decent condition, but when it came in it was like almost like new!
Customer service
The first phone we got wasn't great. Unfortunately there was a major crack across the screen but customer service was quick in sending a new one that was much faster and better than the original.
Cheap
I purchased a refurbished iPhone from here and it's so far been as expected. The screen does not have any cracks - just some normal wear and tear. The battery capacity is at 88% too. Price is really cheap.
Flawless condition
I was skeptical of refurbished electronics, but decided to buy a refurbed i7 for my niece. The phone I purchased is flawless. I am considering one for myself in the near future!
Came as advertised
Excellent customer service, phone arrived just two days after it was ordered, exactly as advertised.
Fast delivery
Bought this as my daughter's first phone and she's been so happy with it. Only has fine scratches on the back. Delivery has also been quick.
Listing 1 - 8 of 8 User Reviews
Compare iPhone 7 prices by network