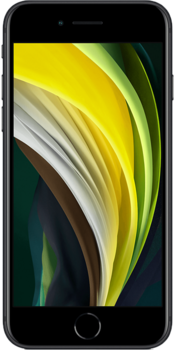 Read 22 iPhone SE (2nd Gen) reviews
Super satisfied with this phone
Charges quickly, easy to use, and OS is the superior OS around. I'm very satsified.
New features, fun size, better storage capacity
Gave my wife this phone and she absolutely loves it. Lots of new features with much larger storage.
2nd gen nowhere as good as the first
The 2nd gen Apple i-Phone SE is such a piece of junk compared to other Apple phones. It seems so much more limited with its capabilities. The phone's slow and the battery drains so fast that you'll need to charge it twice in one day. Stay away from this phone!
A worthy successor to 1st gen!
I loved the 1st gen SE a lot so when 2nd gen came out, I was stoked. So far this SE is a worthy successor. It has a beautiful display and work flawlessly. It also handles all my needs perfectly. Not to mention Apple's product support is just outstanding! Apple's definitely knocked it out of the park!
Great present to get
Great phone. Bought this for my kiddo and they love how good it runs.
Bummer it doesn't come with 5G
It's a pretty good phone that's compact. Pretty good value too. Just wish it had 5G instead of 4G.
Size is everything
Small size is enough to fit in my jeans pockets.
Wish I upgraded sooner...
WOW, I'm impressed with this SE! I've gotten this one after my iPhone 6 finally gave up the ghost and wasn't worth fixing. First I am happy with its size. Not too big. In fact it's the same as my old phone. Second it's really fast. I'm surprised with how much faster this is! It's really, REALLY fast!! Third I absolutely love the phone and its features. I'm so glad I upgraded!
For basic needs only
It performs at my expectations. Not the best phone out there (to make up for the pricing) but also it's not bad at all. The camera features are a bit lacking, but I'm okay with the basic functionality.
High learning curve but good otherwise
Moved from the S8 to the SE. I'm really liking this phone but it has a huge learning curve if you're not used to Apple phones. A user manual doesn't come inside the box either. Took me several hours to figure everything out.
Compare iPhone SE (2nd Gen) prices by network
Compare iPhone SE (2nd Gen) prices by storage