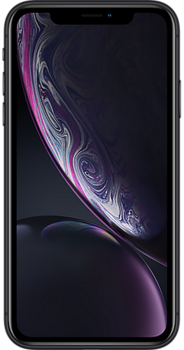 Read 7 iPhone XR reviews
Good phone but there are better
Thought this would be an upgrade from the samsung s10 but the s10 is much much better. The xr is small but they had to cut corners to make it small. It's a better value to go with a used s10 than the xr. It's slightly cheaper and a lot better.
Happy with the XR.
Got it used about a month ago. So far it hasn't given me any issues. Great size, long battery life, fast processor, and colorful display makes this a model that can still keep up with the iPhone 12 lineup.
Pleased with my IPhone
Great upgrade from my 9. Lightweight phone that's very fast, accurate faceID (before 2020 anyway), and charges fast. Only have an issue with how it came in. Was packaged without anything like bubblewrap or even paper.
Fast shipping
Fully unlocked after getting it on time! I was able to just slip in a SIM card and it was ready to go. The seller communicated with me every step of the way. You bet I'll be buying more refurbished phones in the future!
No marks
Really happy with my purchase. My XR came fully unlocked and without any marks whatsoever. It's like I bought my phone straight from Apple! 5 stars!
Fast shipping/price
Super fast shipment!! The XR was cheap and it was worth it!!!
Quality phone
Good stuff. Looks like new, acts like new. Great phone.
Listing 1 - 7 of 7 User Reviews
Compare iPhone XR prices by network
Compare iPhone XR prices by storage