Best AT&T Galaxy deals in 2021
If you love your AT&T wireless service but not the high price of upgrading to a shiny new device like the Samsung Galaxy S9, you're in luck.
There's a better way to get your smartphone - and pay way less for it.
We love to help you save money - so in this guide, we'll not only look at the best AT&T Galaxy deals but we'll also show you how to save up to 50% off your cell phone plan. Let's go!
Table of Contents
AT&T Samsung Price Comparison Chart
---
Best AT&T Galaxy S10 Deal:
Reach Mobile
Today's Cheapest Price:
$449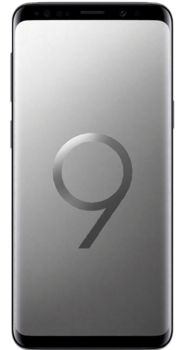 See Deal
Powered by:

---
Buy Refurbished to Get the Best AT&T Galaxy Deal
There's no end in sight to rising smartphone prices, and as CNET reports, it'll only get worse. Many people are turning to the used cell phone market to solve their sticker shock woes - and for good reason(s!).
It's cheaper: You can get last year's model for as little as half (or less!) of the retail price. That's a huge saving.
More bang for your buck: Changes to new models are usually minor. For instance, the S9 is similar to the S8 aside from a few changes - a new color option, repositioned fingerprint sensor, display and camera upgrades, and facial recognition being the most prominent. Unless you're a professional photographer these things may not be worth the cost of a brand-new phone to you.
Easy repairs: There's no longer any need to ship your phone off or deal with deductibles if, say, your screen breaks. Phone repair shops are everywhere - and affordable.
No carrier commitment: When you're not committed to 24 monthly device payments you're free to switch to a cheaper carrier and plan.
It's a great time to buy used cell phones. Gone are the days of bidding on eBay and hoping for the best when your device arrived. Now you have multiple reputable seller sites to choose from, offering up a wide selection of high-end Android phones and Apple iPhones at deep discounts.
What to Consider When Buying a Refurbished AT&T Galaxy
Naturally, you don't want to just go in guns blazing without knowing what to look out for. You'll want to understand how the used phone market works.
First, there are a few terms we should clarify.
Used: If you see the word "used" in a cell phone listing it usually means that it hasn't been inspected by a third party. You're likely to see used Samsung Galaxy phones on websites like Swappa that connect buyers directly with sellers.
Certified pre-owned: Some sites, like Gazelle, use certified pre-owned to refer to their rigorous inspection and testing process. They put all the devices they sell through this routine to make sure they're in good working order.
Refurbished: A refurbished Samsung Galaxy may have been through a number of processes, including testing, cleaning, and replacement of faulty parts.
Factors to keep in mind as you compare the best AT&T Galaxy deals:
Warranties: Most sites offer a limited time warranty on secondhand cell phones. The length of your warranty depends on the site you purchase from. Most are 30 days. Decluttr, however, gives you a full year.
Return policy: Of course you want the peace of mind of knowing you can return your used Samsung Galaxy if need be. Return periods range from a week to 30 days.
Compatibility: Unlocked cell phones are no longer tied to their original owner's carrier account but that doesn't mean they'll work on every network. You'll get the best functionality by sticking with a Galaxy designed to be used on AT&T. If in doubt, you can check device compatibility on your carrier's website.
Timing: Prices drop considerably on smartphones as soon as the next generation comes out. For example, the best Samsung Galaxy S7 deals got even cheaper when the S8 was released. With the S9 out now, the best AT&T Galaxy S8 deals are on fire.
Phone payments: Some sites offer installment plans on their smartphones. Interest rates may be high, so make sure you're not paying more than the phone is actually worth when all is said and done.
More Ways to Save Money
It's not your imagination - wireless costs are rising. In fact, the average cell phone bill sits at about $80 a month.
For the budget-conscious wireless consumer, the more money-saving tactics the better - and we've got them for you.
Sell Your Old Phone for Cash
Sell your phone online for cash and get more than your carrier will offer in trade in credits.
We recommend selling your phone on sites like Decluttr or Gazelle because they're reliable, pay quickly, and are simpler to deal with than going it alone.
And remember, the better your phone's condition, the more cash you'll get!
Switch to a Low-Cost Carrier
This isn't just a great time for getting cheap smartphones, it's also a fantastic time for cell phone customers in general. Competition is growing among carriers, due in large part to the rise of MVNOs - Mobile Virtual Network Operators.
In short, MVNOs are small wireless carriers that lease bandwidth on the big four networks - AT&T, T-Mobile, Verizon, and Sprint. They sell that service to you at a discount because they don't have the high overhead expenses that the big guys have.
Benefits of switching to an MVNO:
Save up to 50% on your cell phone plan
No contracts
Same reliable AT&T network you're used to
Custom plans - pay for what you actually need
Great customer support
Bring your own phone and keep your number
You'll find all sorts of options just like you get with AT&T plans, but at a much lower price. MVNOs offer unlimited data plans, mobile hotspot use, international calling and more.
Recap
The world of refurbished cell phones can be a bit unfamiliar but now that you know what you're looking for, you're about to save some serious cash.
Still deciding on the right smartphone? Check out the best AT&T iPhone deals!
COMPARE NOW: AT&T Cell Phone Deals