MoneySavingPro independently researches the products & services to bring you our recommendations. We may earn money when you click our links - disclosure policy.
Are you looking for the best phone under $500? We can help you find the best deal while saving up to $600 a year, per line.
At a time when all your household costs are increasing, your cell phone bill doesn't need to be one of them. At MoneySavingPro, we can help you find the phone you want, on your favorite network, at a much lower cost.
We've compiled a list of the best phones under $500 from low-cost carriers, so you can find the best phone deal at the cheapest price without sacrificing your wireless service.
Phone deals under $500 in December
Cell phone deals under $500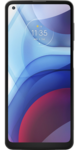 Motorola Moto G Power
64GB storage
Verizon & T-Mobile 5G & 4G LTE networks
NEW condition
$200 $149 full price
$14/mo* 15% APR for 24 mths
See Deal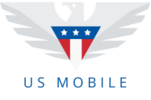 The Motorola Moto G Power has 64GB storage capacity. It includes a 6.4 inches screen and 16 MP camera. This new Moto G Power is available from US Mobile with Verizon & T-Mobile network coverage and prices starting from $14/mo.
Pros
Long-lasting battery
A great value for the price
Low price tag
Works on all networks
Attractive design with a sturdy build
Cons
Low-resolution
Mediocre cameras
Only one Android software update
---
How to choose the best phone under $500
Offering the best phones under $500, there are a number of great benefits to buying a phone with an MVNO.
Save money: Low-cost carriers offer the best budget phones while saving you up to $600 per year, per line.
Latest cell phones: Offering the same phones as the big three, but without the three-year contract.
Cheap monthly payments: Many low-cost carriers offer affordable interest-free payment plans on their phones along with cell phone plans starting from only $10 a month.
Unlimited data plan: There's still the option of unlimited data phone plans, however unlimited doesn't always mean unlimited, so be sure to check the small print.
5G compatible: If you want access to the fast 5G network, there is a selection of budget 5G phones to choose from.
Phones for seniors: Choose from a range of budget phones suitable for seniors, under $500.
Phones for kids: Low-cost carriers offer a variety of phones under $500 suitable for kids, and for even more savings they offer the best family phone plans with multi-line discounts.
---
Cheapest cell phone plans
T-Mobile vs Boost Mobile comparison
Keep your T-Mobile phone, number & coverage: Save $612 per year
Carrier
Network Coverage
4G/5G Data
Price
Annual Cost
T-Mobile
T-Mobile 4G & 5G
Unlimited
$75/mo
$900/yr
Boost Mobile
T-Mobile 4G & 5G
Unlimited
$25/mo
$288/yr
Savings
$50/mo
$612/yr
Switch to a cheap prepaid phone carrier
Thinking about switching carriers? Now's a great time. Save about $600 a year by switching to one of the best MVNOs.
MVNOs - Mobile Virtual Network Operators - are cheap cell phone providers that use the same networks as the big three carriers.
The low cost carriers operate mostly online and have lower overhead, which means they can offer you cheap cell phone plans starting at just $10 per month without compromising your quality of service.
---
Phones under $500 FAQs
With a budget of $500, you'll find a great selection of smartphones including 5G compatible phones. Some of the top-rated phones for under $500 are the Apple iPhone 11, iPhone SE, Google Pixel 5a 5G, and the Samsung Galaxy A52 5G.
Deciding on the best affordable smartphone will be different for everyone depending on the features you're looking for and your budget. Luckily there's a great selection of low-cost phones available including the Samsung Galaxy A12, and the iPhone SE and for even more discounts there are plenty of options available with refurbished phones.
---
Recap
Whether looking for the latest iPhone or a cheap cell phone, Mobile Virtual Network Operators can save you hundreds of dollars a year.
MVNOs, like Red Pocket or Mint Mobile, offer phones with cheap prepaid phone plans, often with interest-free payments over 12-24 months.
Although the major networks offer to finance over 36 months, being tied into their over-priced unlimited data plans for 3 years could mean wasting as much as $2,000!
Compare cell phone deals from low-cost carriers to find the best phones under $500 at the cheapest price.
Budget cell phone guides
Compare Smartphone Prices