By

- Last updated on January 16th, 2023

MoneySavingPro independently researches the products & services to bring you our recommendations. We may earn money when you click our links - disclosure policy.

Fancy getting the best refurbished Android phone while saving up to $600 a year, per line?

At a time when all your household costs are increasing, your cell phone bill doesn't need to be one of them. At MoneySavingPro we can help you find the refurbished Android phone you want, on your favorite network, at a much lower cost.

If you've not heard of MVNOs, you're not alone. They're low-cost carriers that operate on the three major US networks, offering the same 5G & 4G LTE wireless coverage but with plans starting as low as $10 a month.

Buying an Android phone directly from a major network may look like a good deal initially but after factoring in the cost of their over-priced unlimited data plans over 3 years, you could end up paying as much as $2,000 more than you need to!

We've compiled a list of the latest refurbished Android phones from low-cost carriers, so you can find the best phone deal at the cheapest price without sacrificing your wireless service.
Refurbished Android phone deals
Best refurbished Android phone deals
Samsung Galaxy S21+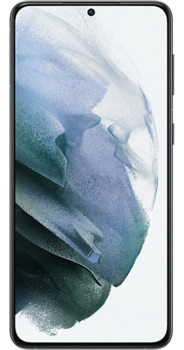 Retailer

Back Market
Storage

128GB
Network

AT&T
Condition

REFURBISHED
Price

$268
The Samsung Galaxy S21+ has 128GB storage capacity. It includes a 6.7 inches screen and 64 MP camera. This refurbished Galaxy S21+ is available from Back Market with AT&T network coverage and prices starting from $268.
Cheap refurbished Android phones
Samsung Galaxy S10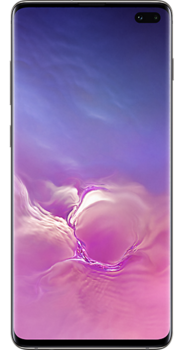 Retailer

Back Market
Storage

128GB
Network
Condition

REFURBISHED
Price

$160
Network: T-Mobile, Verizon & AT&T
The Samsung Galaxy S10 has 128GB storage capacity. It includes a 6.1 inches screen and 16 MP camera. This refurbished Galaxy S10 is available from Back Market with T-Mobile, Verizon & AT&T network coverage and prices starting from $160.
Cheapest refurbished Android phone prices
| Device | 32GB | 128GB | 64GB |
| --- | --- | --- | --- |
| Samsung Galaxy A03s Refurbished | $105 | - | - |
| Samsung Galaxy A13 Refurbished | $120 | - | $135 |
| Samsung Galaxy S10e Refurbished | - | $120 | - |
---
Where to buy refurbished Android phones
Backmarket

Decluttr

Gazelle

Glyde

Swappa
---
Best refurbished Android phones benefits
Whether you want a top-of-the-range Samsung Galaxy phone or a cheap Android phone, there's plenty to choose from with low-cost carriers like Visible.
You'll find all the same phones as with the big three, but refurbished cell phones can save you an extra few hundred bucks off the cost of a phone.
If flexibility is important, some refurbished Android phones are unlocked, so you're not tied to one carrier or network, along with a number of other benefits.
Save money: MVNOs offer the best refurbished Android phones while saving you up to $600 per year, per line.

Unlimited data plan: There's still the option of unlimited data phone plans, however unlimited doesn't always mean unlimited, so be sure to check the small print.

5G compatible: If you want access to the fast 5G network, there are plenty of refurbished 5G Android phones to choose from.

Phones for seniors: Discover a range of Android phones suitable for seniors at affordable prices.

Phones for kids: Refurbished Android phones offer an affordable way to get your kid the Android phone they want at a cheap price. And for even more savings MVNOs offer the best family phone plans with multi-line discounts.
Key considerations when buying a refurbished phone
Warranties: You don't have to buy a brand-new phone like the Samsung Galaxy S9 or Samsung Galaxy Note8 in order to get the peace of mind that comes with a warranty. Reputable sellers offer warranties ranging from 30 days (like Glyde) to a full year (from Decluttr).

Return policy: What if you need to return your phone for some reason? Seller sites have different policies but most offer you some protection. Read the fine print so that you know how long you have to return merchandise.

Certified pre-owned: A certified phone has been thoroughly inspected and tested to ensure that it's in full working condition.

Device compatibility: Of course, your new phone will have to be compatible with your wireless network. You want to buy an unlocked Android phone - this ensures that your new device is released from its prior carrier and ready to activate on yours. Also, check your carrier's website to make sure it will work on their network.

Timing: Looking for the absolute lowest price on last year's model? Buy right around the time the new gen comes out - prices drop in that time period as people sell their flagship phones so they can afford the next one. For example, the price tag on the Galaxy S8 dropped as soon as the S9 came out.

Payment options: Some sellers, like Gazelle, partner with third-party phone financing companies in order to offer monthly installments. The interest varies according to your credit score.
At MoneySavingPro our goal is to put everything in one place so you don't have to scour the internet trying to find the best prices on your next smartphone.
Check out the best cell phone deals to get the absolute lowest price on the device you want.
---
Refurbished Android phones FAQs
What is the cost of a refurbished Android phone?
The average cost depends on the phone model, but you can save around 15% off the retail cost of the original price.
Are refurbished Android phones worth it?
They're a great option if you're looking to upgrade your handset at a discounted price. Most refurbished phones are quality checked before being sold and some come with a 6 or 12-month warranty.
---
Recap
Whether you're looking for the latest refurbished Samsung Galaxy or just a cheap Android phone, MVNOs can save you hundreds of dollars a year.
Low-cost carriers, like Mint Mobile or Visible, offer refurbished Android phones with cheap plans, often with interest-free payments over 12-24 months.
Although the major networks offer to finance over 36 months, being tied into their over-priced unlimited data plans for 3 years could mean wasting as much as $2,000!
Compare deals from MVNOs to find the best refurbished Android phones at the cheapest price.