By

- Last updated on January 14th, 2023

MoneySavingPro independently researches the products & services to bring you our recommendations. We may earn money when you click our links - disclosure policy.

Fancy getting the best iPhone X deal while saving up to $600 a year, per line?

At a time when all your household costs are increasing, your cell phone bill doesn't need to be one of them. At MoneySavingPro we can help you find the iPhone you want, on your favorite network, at a much lower cost.

If you've not heard of MVNOs, you're not alone. They're low-cost carriers that operate on the three major US networks, offering the same 5G & 4G LTE wireless coverage but with plans starting as low as $10 a month.

Buying an iPhone X directly from a major network may look like a good deal initially but after factoring in the cost of their over-priced unlimited data plans over 3 years, you could end up paying as much as $2,000 more than you need to!

We've compiled a list of the latest iPhone X deals from low-cost carriers, so you can find the best phone deal at the cheapest price without sacrificing your wireless service.
Cheapest Apple iPhone X prices
Best iPhone X deals
Best iPhone XR deals
Apple iPhone XR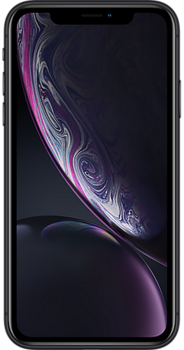 Retailer

Back Market
Storage

64GB
Network

AT&T
Condition

REFURBISHED
Price

$185
The Apple iPhone XR has 64GB storage capacity. It includes a 6.1 inches screen and 12 MP camera. This refurbished iPhone XR is available from Back Market with AT&T network coverage and prices starting from $185.
Best iPhone XS deals
Best iPhone XS Max deals
Best refurbished iPhone deals
| Device | 32GB | 128GB | 64GB |
| --- | --- | --- | --- |
| Apple iPhone 7 Refurbished | $72 | $115 | - |
| Apple iPhone SE Refurbished | - | - | $124 |
| Apple iPhone 7 Plus Refurbished | $124 | $128 | - |
---
iPhone X deals benefits
If you want the best iPhone X deal, low-cost carriers offer affordable deals that can save you hundreds of dollars on your cell phone bill.
Saving money is not the only benefit of purchasing an iPhone X with an MVNO.
Save money: Low-cost carriers offer the best iPhone deals while saving you up to $600 per year, per line.

Latest cell phones: Offering the same cell phones as the big three but without a three-year contract.

No long-term commitment: With prepaid iPhone deals, there are no contracts so you have the flexibility to change carriers without any additional costs.

Cheap monthly payments: Many low-cost carriers offer interest-free payment plans on their phones plus their plans start from $10 a month.

Unlimited data plan: There's still the option of unlimited data phone plans, however unlimited doesn't always mean unlimited, so be sure to check the small print.

5G compatible: If you want to get access to the fast 5G network, there are plenty of 5G iPhones to choose from.

Phones for seniors: Choose from a range of iPhones for seniors with affordable deals for any budget.

Phones for kids: If your kid wants an iPhone there are plenty of cheap deals and for even more savings they offer the best family phone plans with multi-line discounts.
Compare the cheapest iPhone prices
| Device | 64GB | 128GB | 256GB |
| --- | --- | --- | --- |
| Apple iPhone SE | $14/mo | $16/mo | $20/mo |
| Apple iPhone 13 mini | - | $22/mo | - |
| Apple iPhone 13 | - | $26/mo | $30/mo |
| Apple iPhone 14 | - | $30/mo | $35/mo |
| Apple iPhone 13 Pro | - | $33/mo | - |
| Apple iPhone 12 Pro | - | - | $33/mo |
| Apple iPhone 14 Plus | - | $35/mo | - |
---
Considerations when comparing iPhone X deals
Keep these factors in mind as you shop:
Warranties: Used phone warranties vary from 30 days to a year. Reputable sellers typically offer this extra layer of protection.

Return policy: Read the fine print on the seller's website so you understand how long you have to return your phone.

Compatibility: It's important to buy an unlocked cell phone so that you can activate it right away on your own carrier. Check compatibility on your carrier's website before you buy.

Timing: You'll get an extra edge on price if you shop iPhone deals around the time a new model is released.

Payment options: You can pay in full at the time of purchase (the preferable option) or choose a seller - like Gazelle - that offers device financing (with interest, of course).
---
Bring your iPhone to a cheaper carrier
Did you know there are smaller carriers that operate on the big three networks and give you lower prices?
MVNOs - Mobile Virtual Network Operators - rent space on the major networks and sell it to you cheaper, due to their lower overhead costs.
T-Mobile vs Mint Mobile comparison
Keep your T-Mobile phone, number & coverage: Save $600 per year
Carrier

Network Coverage

4G/5G Data

Price

Annual Cost

T-Mobile

T-Mobile 4G & 5G

Unltd*

$70/mo

$840/yr

Mint Mobile

T-Mobile 4G & 5G

10GB

$20/mo

$240/yr

*Don't waste money on unlimited data - Avg. data usage is only 3-5GB

Savings

$50/mo

$600/yr
MVNO benefits
Bring your own phone and keep your number.

Nationwide 4G LTE service on the same networks the major carriers use.

No contracts or hidden fees.

Typical savings of 50% on your cell phone plan.

Custom plans to fit your needs.
We make it easy to find the best carrier for your needs:
AT&T MVNOs

T-Mobile MVNOs

Verizon MVNOs
Best bring your own phone plans
| Carrier | Network | Data | Price |
| --- | --- | --- | --- |
| | T-Mobile | 1GB | $10/mo |
| | T-Mobile | 2GB | $20/mo |
| | T-Mobile | 4GB | $15/mo |
| | Verizon & T-Mobile | 15GB | $20/mo |
| | AT&T & T-Mobile | Unltd | $25/mo |
---
iPhone X deals FAQs
Is it worth buying an iPhone X in 2021?
The iPhone X is almost four years old, but as an older model, you'll find a variety of great deals and discounts with MVNOs or resellers like Backmarket and Decluttr. The iPhone X doesn't support 5G, but it still offers many of the latest features and technology.
How much is the iPhone X?
You can find a refurbished iPhone X starting from around $249.
Where is the best place to buy an iPhone?
For a brand new iPhone, MVNOs offer an affordable way to purchase an iPhone outright. Or you can find even cheaper deals with resellers like Backmarket and Decluttr who sell used and refurbished phones at a discounted price.
---
Recap
MVNOs can save you hundreds of dollars on an iPhone X, offering deals with cheap plans, often with interest-free payments over 12-24 months
Although the major networks offer to finance over 36 months, being tied into their over-priced unlimited data plans for 3 years could mean wasting as much as $2,000!
Compare deals from low-cost carriers to find the best iPhone X deals at the cheapest price.