By

- Last updated on January 19th, 2023

MoneySavingPro independently researches the products & services to bring you our recommendations. We may earn money when you click our links - disclosure policy.

Finding the perfect combination of wireless service and affordable phones doesn't have to be a hassle. best cell phones.

Paying retail price for your favorite Samsung Galaxy devices gets old, we know. That's why we monitor the very lowest prices on top of the line phones and plans.

We strive to save you the most money possible across all of your wireless costs. Once you've scored a sweet discount on your device get the scoop on how to save $600 a year by switching to a cheaper plan.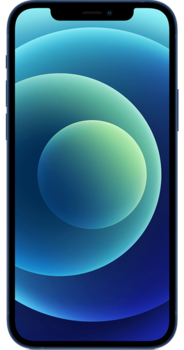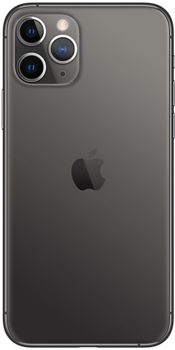 Apple
iPhone 12 mini
64GB
Refurbished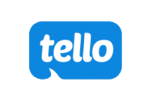 Network: T-Mobile
*$30 off
Best Tello cell phones
Tello iPhone deals
If you love the iOS operating system you know Apple products are some seriously expensive phones. There's no reason to resign yourself to paying MSRP.
Check out savings on the iPhone SE 2020.
iPhone SE deals
Tello iPhone XR deals
Compare Apple iPhone prices
| Device | 64GB | 128GB | 256GB |
| --- | --- | --- | --- |
| Apple iPhone SE | $14/mo | $16/mo | $20/mo |
| Apple iPhone 13 mini | - | $22/mo | - |
| Apple iPhone 13 | - | $26/mo | $30/mo |
| Apple iPhone 14 | - | $30/mo | $35/mo |
| Apple iPhone 13 Pro | - | $33/mo | - |
| Apple iPhone 12 Pro | - | - | $33/mo |
| Apple iPhone 14 Plus | - | $35/mo | - |
---
Tello Galaxy deals
We've also put together a collection of great deals on the ever popular Samsung Galaxy series.
Treat yourself to the crisp, clear OLED display on a Tello compatible Galaxy S10.
Compare Samsung Galaxy prices
| Device | 64GB | 128GB | 256GB |
| --- | --- | --- | --- |
| Apple iPhone SE | $14/mo | $16/mo | $20/mo |
| Apple iPhone 13 mini | - | $22/mo | - |
| Apple iPhone 13 | - | $26/mo | $30/mo |
| Apple iPhone 14 | - | $30/mo | $35/mo |
| Apple iPhone 13 Pro | - | $33/mo | - |
| Apple iPhone 12 Pro | - | - | $33/mo |
| Apple iPhone 14 Plus | - | $35/mo | - |
---
Tello cell phone plan deals
| Carrier | Network | Data | Price |
| --- | --- | --- | --- |
| | T-Mobile | 0GB | $8/mo |
| | T-Mobile | 1GB | $10/mo |
| | T-Mobile | 2GB | $14/mo |
| | T-Mobile | 5GB | $19/mo |
| | T-Mobile | 10GB | $24/mo |
Why switch to a Tello phone plan? Switching to a smaller carrier saves the average person $600 a year per line.
MVNOs, or mobile virtual network operators, are simply wireless carriers that rent space on the same networks the big companies use. Then they sell service on the major networks at cheaper prices.
That means you can stay on the reliable T-Mobile network for less. Get the same coverage and call quality you love without the high prices.
T-Mobile vs Tello comparison
Keep your T-Mobile phone, number & coverage: Save $660 per year
Carrier

Network Coverage

4G/5G Data

Price

Annual Cost

T-Mobile

T-Mobile 4G & 5G

Unltd*

$70/mo

$840/yr

Tello

T-Mobile 4G & 5G

5GB

$15/mo

$180/yr

*Don't waste money on unlimited data - Avg. data usage is only 3-5GB

Savings

$55/mo

$660/yr
Tello benefits
Same reliable network: Tello runs on the nationwide T-Mobile network, giving you the same coverage you're used to.

Cheaper plans: Save over half on your wireless bill without sacrificing network quality.

Custom plans: Tello plans are truly customizable. Choose your minutes, texts, and data to create the right plan for you.

No contracts: With a smaller carrier you're free to switch any time you find a better deal.

Bring your own phone: Tello is compatible with most GSM phones, making it simple to bring your own phone and keep your phone number.

Great customer service: Smaller carriers are known for their good customer support.
Tello features
---
Tello compatible phones
If you're shopping for a new phone to use on this wireless carrier you just to make sure your chosen device is 4G/LTE compatible.
Expand your phone options by comparing unlocked cell phones. These devices come free of any ties to a specific network.
Not sure if your phone is compatible with Tello? Use our phone compatibility checker to see if it'll work on their network.
Bring your own phone to Tello
Since Tello runs on the T-Mobile network now, you can typically bring any GSM (AT&T and T-Mobile) compatible device to your Tello phone plan.
All you need to do to make the switch is order a Tello SIM card kit. Pop it into your phone, choose a plan and you're ready to go.
Tello coverage
Switch & Save
$600
per year
---
Tello deals FAQs
How will MVNOs be affected by the Sprint and T-Mobile merger?
Sprint customers will eventually be moved over to the T-Mobile network. New Sprint phones will already be compatible with the T-Mobile network.
What phones work with Tello?
Tello operates on the Sprint network, but due to the merger, it will eventually move over to T-Mobile. You can check the above list of phones that are compatible with Sprint and T-Mobile networks.
What network does Tello use?
Piggybacking off the Sprint network, Tello will gradually migrate over to T-Mobile due to the Sprint / T-Mobile merger. But Sprint phones are already set up to work on the T-Mobile network.
---
Recap
Our goal at MoneySavingPro is to give you the tools you need to save money on all of your wireless expenses.
Save hundreds by comparing the best Tello cell phone deals from across the web.
Sign up for a cheap Tello plan and save $600 a year per line.
Not sure which device is right for you? Comparing cell phone features is quick and easy with our phone specs comparison tool.
Tello info
| | |
| --- | --- |
| Founded | 2002 |
| Headquarters | 4780 Ashford Dunwoody Rd, Suite A 236 Atlanta, GA, 30338 United States |
| Employees | 51-200 |
| Customer service | (866) 377-0294 |