Samsung Galaxy Note 20 Reviews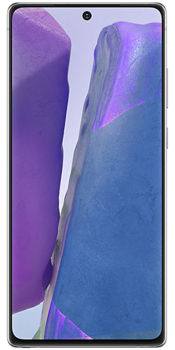 Samsung Galaxy Note20
Model
SM-N981UZAATMB
UPC
610214665294
$19
/mo*
0% APR for 24 mths
See Deal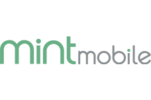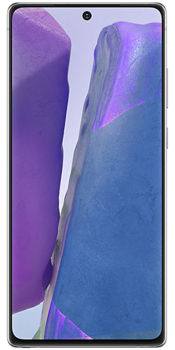 Read 9 Samsung Galaxy Note20 reviews
Overwhelmed but happy with it
The battery life is surprisingly long, a lot of apps and features that can be overwhelming. I still love the phone though. Recommended it to my family and friends.
Heats up, bad charging
I think Samsung slipped up with the Note 20. Within just a few months the phone began to heat up. No charging soon after. Is this common with the Note 20?
A (very happy) birthday gift
Decided to treat myself for my birthday with the Note20 and I'm glad I did. This model is the best Samsung's put out!
Game changer.
Arrived in great condition and ran flawlessly. The Note20 is worthy of the flagship line. Can it get any better? Guess we'll have to wait for the Note21 announcement in a few months!
Very sexy phone
this is the best note so far! its not a huge deal but there isn't a maaaajor difference in features and apps between the note9 and note20. but this is so much better in build. strong body, display and camera
Nice phone
Phone arrived as described. Was like new and worked well. Have no issues except with slow charger.
Nice to hold, user-friendly
Sad about no headphone jacks but overall the phone meets my expectations. Feels nice to hold and the size isn't too large. Super easy to use.
Super high quality
This is the best phone I've ever purchased. Feels so much better than the Note9. Just wish it had expandable microSD storage.
Feature rich, high quality
Love the phone and all of its top end features but we seriously need better pricing. They've gotten way too expensive.
Listing 1 - 9 of 9 User Reviews
Compare Samsung Galaxy Note20 prices by network