Samsung Galaxy Z Flip5 Reviews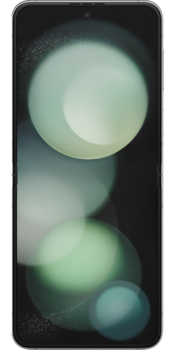 Customer Reviews
4
3 Samsung Galaxy Z Flip5 reviews
Read 3 Samsung Galaxy Z Flip5 reviews
Great improvements from previous Flip
There are major differences compared to last year's model, including an improved front screen and a faster chip. However, I find the battery life to be worse than the previous year's model. I'm hopeful that a future software update may address and rectify this issue.
Better than I expected!
I had my reservations about folding phones for the longest time, but after three years, my reliable Note20 Ultra started showing its age, and I found a good deal on the Z Flip5. To my surprise, I love it! Althought the adaptation to the folding screen took a little time, but I've been pleastenly surprised!
Room for improvement on camera quality
Made the switch from iPhone 13 Pro and I'm genuinely impressed with the smooth transition. But while the camera quality is acceptable, there's room for improvement. The battery life is approximately 2 hours shorter than what I experienced with my iPhone and the device does feel a bit fragile.
Listing 1 - 3 of 3 User Reviews