Best Sprint Galaxy deals in 2021
For too long, upgrade time meant going to your carrier and committing to two more years of device payments added on to your cell phone bill.
There's a better way, and it's our mission to share it with you. Why? Because we love saving you money!
Keep reading to find out how to get great bargains - like the best Sprint Galaxy S8 deals - plus how to save half on your cell phone plan.
Table of Contents
Sprint Samsung Price Comparison Chart
---
Best Sprint Galaxy S9 Deal:
Tello
Today's Cheapest Price:
$399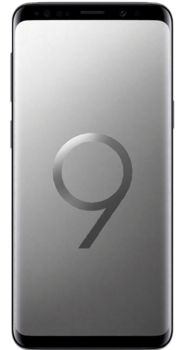 See Deal
Powered by:
---
Buy Refurbished to Get the Best Sprint Galaxy Deal
When it comes to phone deals, more and more people are turning to the booming used smartphone market instead of monthly credit from their carrier (like the Sprint Flex lease plan).
This shift makes sense - smartphones have a long lifespan (nearly five years, according to the Consumer Technology Association), and new phone price tags keep inching up year by year.
It's good for you, though, because a strong used smartphone industry means plenty of Sprint phones for sale at a bargain.
Why should you buy a refurbished Samsung Galaxy?
It's cheaper: You'll save at least 50% off the retail price, depending upon how many generations old your chosen device is. For example, the best Samsung Galaxy S9 deals are roughly half of retail price, while a refurbished Samsung Galaxy S8 runs much less than half the original cost.
More bang for your buck: Changes to new cell phone generations are typically slight. Buying a refurbished Sprint Galaxy device gives you huge value for a small amount of money.
Repairs are no longer a hassle: It's easy and affordable to keep your device in tip-top condition with the availability of phone repair stores on practically every corner.
You get total freedom: Owning your phone outright gives you the flexibility to switch to a cheaper carrier if you find a better deal. When you're in an 18-month lease or owe 24 months of payments on your device you're tied to your carrier until your remaining balance is paid.
Key Considerations When Buying a Refurbished Sprint Galaxy
So, now you're on board with saving hundreds of dollars on your next phone. Next, we'll look at how to make sure you understand what you're getting and how to get the most for your money.
Keep in mind that the market is filled with a variety of conditions and price points. Used phones are sold as-is, while refurbished have been inspected, cleaned, and restored.
Factors to keep in mind before you make a purchase:
Warranties: Refurbished cell phones usually come with some kind of warranty for a limited time after purchase. These range from 30 days to 12 months.
Return policy: If your device isn't as expected, don't worry. You can typically return it within 14 to 30 days, depending upon which site you buy from.
Device compatibility: Your phone will work best if it was designed for the Sprint network. You can easily check compatibility on your carrier's website.
Timing: The time to find the best Sprint Galaxy S8 deals was right when the S9 was released. Likewise, at the time of writing, we're coming up on the Samsung Galaxy S10 release - which means the best Sprint Galaxy S9 deals will soon be upon us!
Device financing: More and more phone sellers (like Gazelle) are offering payment plans. These do come with interest charges, though, so just be careful in your calculations - make sure you're still getting a good value if you opt for this payment method.
How to Save Even More Money
Our mission is to help you slash your wireless expenses, and we've got even more ways to do it.
Sell Your Old Phone for Cash
You might be tempted to trade in your eligible device to your carrier for trade in credit. The thing is, you'll get more money when you sell your phone online - and you'll get it in cash rather than credit.
We recommend using reputable sites like Decluttr or BuyBackWorld because they're reliable, fast, and they make it easy to sell your phone.
Switch to a Low-Cost Carrier
Remember how I said you could save half off your cell phone plan? This is how - switch to an MVNO, or Mobile Virtual Network Operator.
You've probably heard of a few MVNOs, like Cricket Wireless and Boost Mobile. MVNOs are smaller carriers that rent space on the big four wireless networks - AT&T, T-Mobile, Sprint, and Verizon Wireless - and resell the service at cheaper rates.
Benefits of switching to an MVNO:
Up to 50% off your wireless plan
Same reliable 4G LTE service on the Sprint network
No contracts
Custom plans
Highly rated customer service
Bring your own phone and keep your number
MVNOs that operate on Sprint offer plenty of plan options, including unlimited data plans, a single line of service or multiple lines, mobile hotspot data, and much more.
Recap
The best Sprint phones and plans don't have to mean outrageous monthly payments to your carrier.
Need help figuring out the best wireless provider for you? Let us help you sort through the best cell phone plans!
COMPARE NOW: Sprint Cell Phone Deals