Best T-Mobile phone trade in deals
Are you considering a T-Mobile upgrade? There are couple things to think about before rushing off to trade in your device.
The big question to ask yourself is "Do I really need a new phone?" Perhaps even more importantly, do you really need the large device payments? Or is it time to end the trade-in cycle?
Smartphones don't change much from model to model. Save a bundle by paying your phone off and hanging onto it instead.
If you are really ready for a new device, MoneySavingPro can help there too. Keep reading to learn how to get more money for your current phone and save 50% or more off your next one - and your cell phone plan too!
Best T-Mobile trade in deals
T-Mobile iPhone SE deals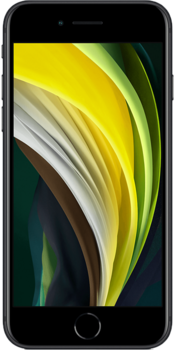 Powered by:


T-Mobile iPhone 12 deals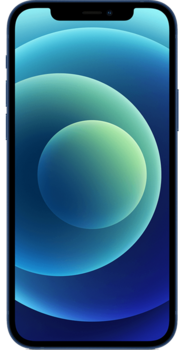 Powered by: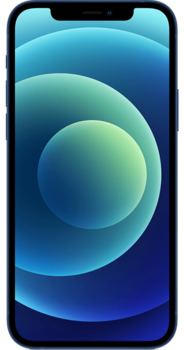 Powered by:


T-Mobile iPhone 11 deals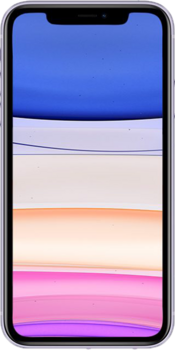 Powered by:


---
Sell your T-Mobile phone for cash
Sell your phone online rather than trading it in to your carrier. It's easy, fast, and keeps you from leaving money on the table with a low-ball trade in credit.
Benefits of selling your phone online:
Typically much higher offer than your carrier will give you
Cash payment to spend as you wish - not credits applied to a new phone
Everything handled by trusted phone buying companies, including free shipping and insurance
Fast payment - usually the day after the buyer gets your phone
Easy to see the highest offer from multiple buyers all in one place
How much is my T-Mobile phone worth?
You no doubt want to know exactly how much you can get for your device. That depends on a couple of factors:
Condition: You'll get the highest offer if your phone is in great working condition with minimal cosmetic wear. You can sell a phone in less-than-good condition but you'll get much less for it.
IMEI number: Reliable buyers will not buy phones that have been reported lost or stolen. The phone must have a clean IMEI number and your carrier account must be in good standing so that they don't flag your device.
You can sometimes sell a phone with a cracked screen or water damage if it's an iPhone or a Samsung Galaxy model.
That said, we make it easy to see how much your phone is worth right now.
T-Mobile trade in vs selling online
The actual process of selling to a buyer like Decluttr or Gazelle is pretty simple.
Find your specific phone on the company's website.
Follow the instructions to input information about device condition (pay attention to how their rating system works so you can be as accurate as possible).
Get an instant offer.
Choose to receive your prepaid shipping label by email or postal service.
Mail in your package and wait for your money.
Payment options typically include PayPal, paper check, or gift card.
You'll have up to 30 days to decide whether or not to accept the offer, depending on the company you choose. If they receive your phone and decide that it's not in the stated condition, they'll make you an adjusted offer.
Selling advice
Keep your personal information and data private by following a few simple steps before dropping that device into the mail.
Back up your data. Do a backup to iCloud or your preferred Android cloud storage app. Make sure you get things like photos and videos in text messages that you haven't saved to your phone.
Sign out of your accounts. Log out of iCloud, iTunes, and Google. Switching over to an Android phone? Go into iMessage and deregister your phone number.
Unpair your Apple Watch and deactivate Find My iPhone. Obviously these are for iPhone owners only. You can unpair your watch in the Watch app. Turn off Find My iPhone in your iCloud settings.
Do a factory reset. Go into your Settings and find the Reset menu. You want the factory reset option that erases all data and restores the phone's defaults.
Remove your SIM and memory cards. Finally, pull your SIM card and any extra memory cards you have installed.
Money saving tips
Now that you're going to maximize your return by selling your phone instead of trading it in, you'll need to find your next upgrade for a reasonable price.
Buying refurbished is a great solution. You'll get a high-end smartphone for half or less of retail price.
1. Buy a refurbished T-Mobile phone
50% or more savings over brand new
Used phone warranty up to 12 months provided by reputable sellers
Easy returns in most cases
Purchased devices shipped free
We put the best deals on refurbished T-Mobile phones from multiple sellers at your fingertips. See low prices on top devices like iPhone XS and the Google Pixel 3.
2. Switch to a T-Mobile MVNO
You aren't just overpaying for your smartphone. Chances are you're paying too much for your line of service too. Save $600 a year on your cell phone plan by switching to an MVNO.
MVNOs, which stands for Mobile Virtual Network Operators, are smaller wireless carriers that rent space on the big four networks and sell it to you for less. They operate mostly online with much lower overhead, which means they can offer lower rates.
T-Mobile MVNO Benefits
Reliable coverage on the very same network T-Mobile uses
Cheaper cell phone plan prices by half or more
Custom plans - buy only what you actually need
Bring your own phone and keep your phone number
Switch easily online
Get the numbers - see your savings with our cell phone plan savings calculator.
Compare cell phone plans offered by multiple T-Mobile carriers all in one place.
Recap
Your cell phone is worth more - and your carrier knows that. Sell your phone online for cash instead of trading in for another expensive device.
Get your next device for hundreds less than new. Compare T-Mobile phone prices now.
Stop overpaying for your cell phone plan. Compare cell phone plans from MVNOs that operate on the T-Mobile network. It's easy with MoneySavingPro!